THE DIARY GAMES 26 Sept 2020: Shopping with Cousin 和表妹一起购物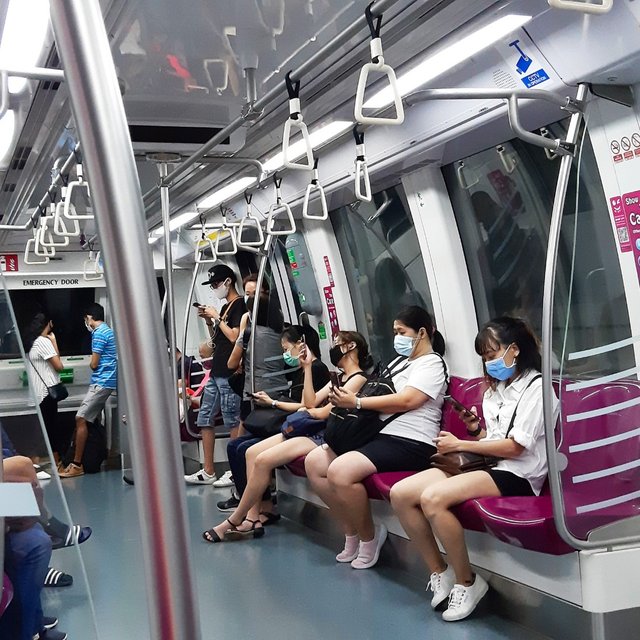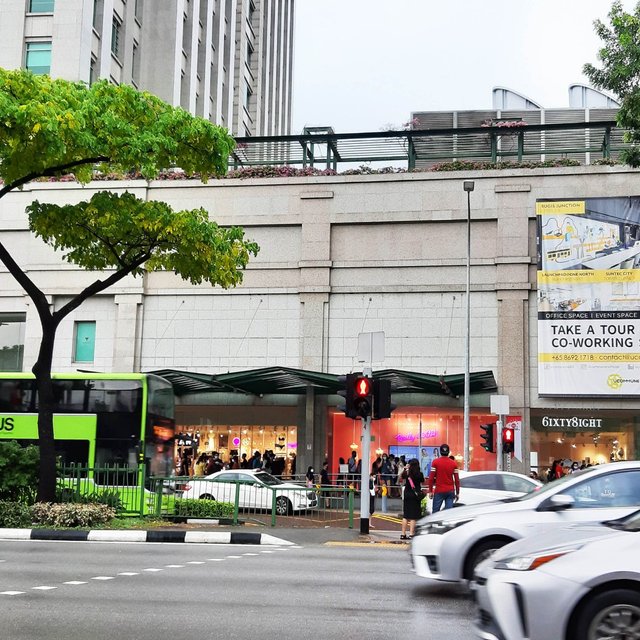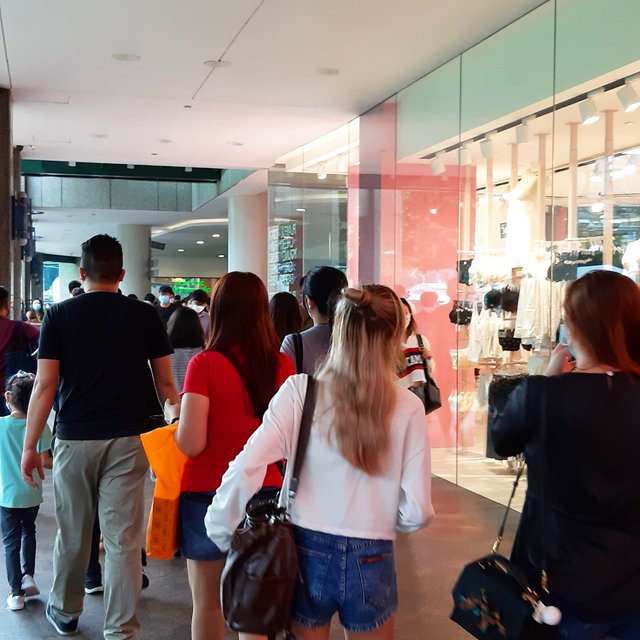 Today is resting day for me after busy work schedule in weekdays.
This morning I woke up about 8:30am. Maybe because of I was tired working on this weekdays, so I woke up a bit late. After bath and washing, I went out with my family for our breakfast at a coffee shop nearby. Today we ordered Roti Canai and Teh Tarik for breakfast. I very enjoyed eating Roti Canai as it is one of my favourite breakfast. I like the crispy of outer of Roti Canai matched with sambal curry gravy. Very yummy!
After that, I received a call from my cousin that she wanted to go shopping and asked me to accompany her. Actually I also wanted to buy something, so I decided to go out with her. We meet at MRT station about 11am. Then we took MRT to Bugis shopping malls.
The travel journey about 40 minutes, we reached Bugis MRT Station. Then we started our shopping journey in the shopping malls.
We came to a Bugis Village and we decided to have vegetarian lunch at Fortune Center which's famous restaurants and variety vegetarian meals in the building.
We ordered tempeh satay, Lei Cha Tea Rice, and Ginger Mee Sua Soup. The taste of food here was very delicious. I'm sure I will back to try other meals again.
After lunch, it was about 2pm. We continue our shopping journey to another shopping street in Bugis area which's Bugis Village. It has many stalls selling variety goods such as clothes, pants, dress, skirts, shoes, bags, food, drinks, watches, caps, groceries, fruits, etc. My cousin found her favourite clothes from here, and I also bought a pair of shoes too.
Dinner time I took away 2 vegan pizza for my family to enjoy dinner at home.
今天是我的休息日。早上我大约8:30am醒来,可能工作太累,有点迟起身。梳洗后,我和家人到附近的食阁吃早餐。今天我们点了印度煎饼和拉茶,也是我喜欢的早餐之一。我喜欢印度煎饼香脆的饼皮,配上咖喱汁,非常开胃!
表妹打电话来,她要我陪她一起去购物。我答应了他,因为我想去购物。
Thank you @steemitblog holding up the diary game challenge and @steemcurator01, @steemcurator05, @steemcurator08 giving generous upvote in promoting the steem community. Much appreciated.
[WhereIn Android] (http://www.wherein.io)