THE DIARY GAMES 22 Sept 2020: Having meal with working partners 和工作伙伴午餐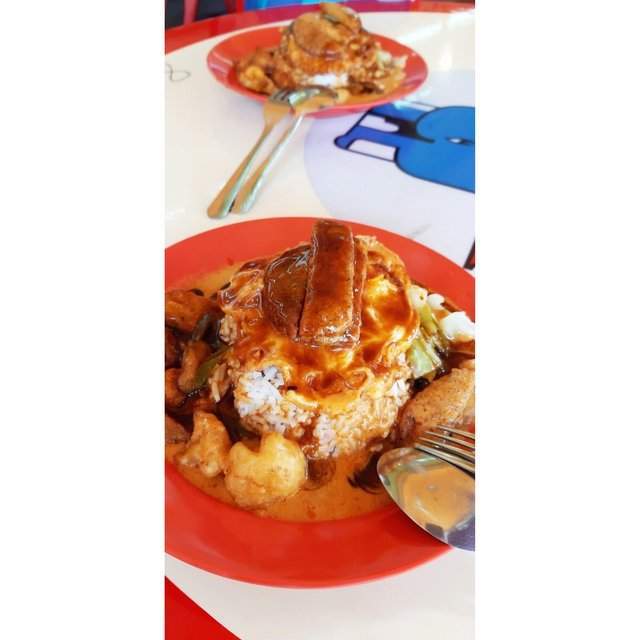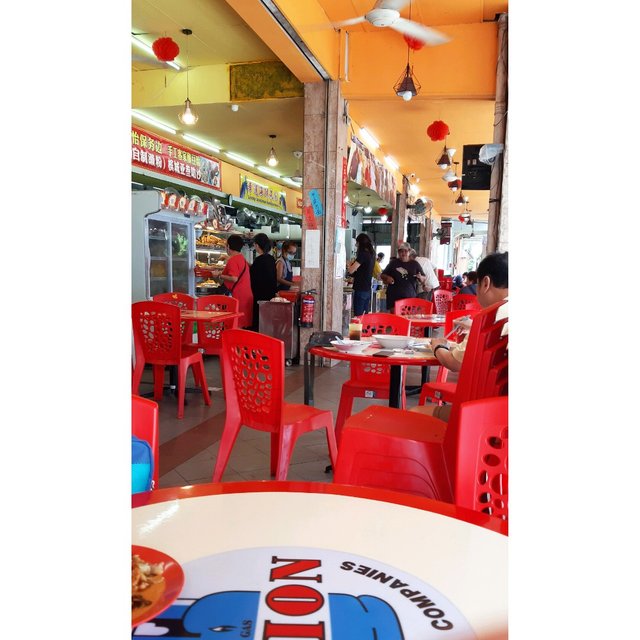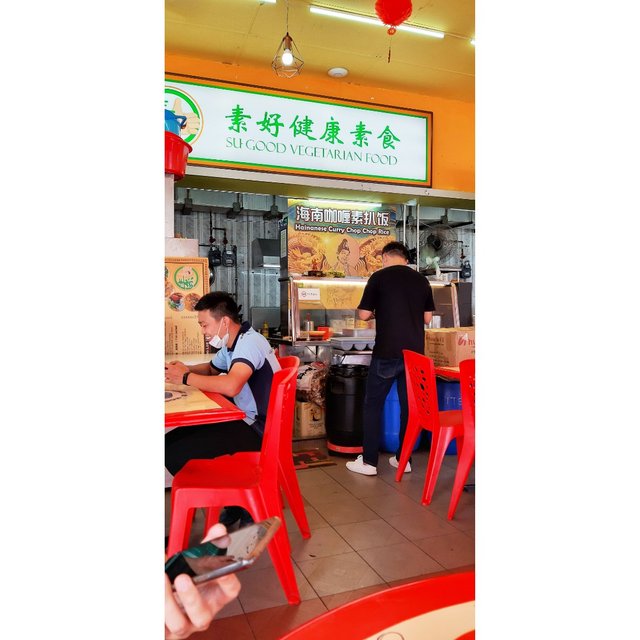 Today is a normal working day for me.
This morning I woke up about 6am. After washing and bath, I took a simple breakfast, a peanut butter toast and hot milo. Then I went out for site meeting with contractors and architect.
My site is a HDB courtyard garden next to a car park. We took 15 mins walk at site to check the site condition, existing plants, levelling, and drainage system. After that, I took some time to take some photos for site analysis report to client.
After that, we went to a coffee shop nearby to our site for lunch. My working partner introduced me to try the nice vegetarian food at the coffee shop because he tried before and very tasty.
The stall is called Su Good Vegetarian Food. The signature food is Hainanese Curry Chop Chop Rice. I was so hungry after a long walk at site. Therefore, I ordered the signature food as per recommended by working partner.
The Hainanese Curry Chop Rice came in big portion with curry gravy and black soya sauce. The side dishes are come stirred mix vegetables and crispy chop with plain rice. It was cost S$5.00. I couldn't finish as the portion is too big and I gave about ¾ to my working partner.
After lunch, I back to home office for continue my work. I received many emails for project works coordination works and I replied all the email before proceed the design drafting works.
Dinner time, I went out with my family to nearest foodcourt to have dinner. We didn't call food delivery today.
今天是普通的工作天。早上我6点醒来。梳洗后,我吃了简单的早餐,一份花生奶油吐司和热牛奶。然后我和工作伙伴们到工地去做实地考察。我的工地在停车厂附近,一个组屋庭院花园。我们在那里走了15分钟,检查现场状况,现有的植物,排水系统等等。之后午餐时间,工作伙伴介绍我吃一家咖啡店的招牌素食,海南咖喱排骨饭。
Thank you @steemitblog holding up the diary game challenge and @steemcurator01, @steemcurator05, @steemcurator08 giving generous upvote in promoting the steem community. Much appreciated.
[WhereIn Android] (http://www.wherein.io)