THE DIARY GAMES 19 Sept 2020: Morning Walk at Park 公园晨运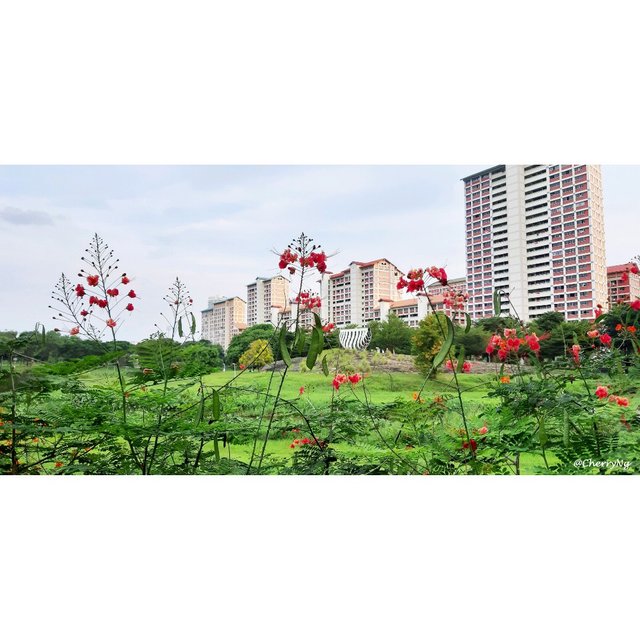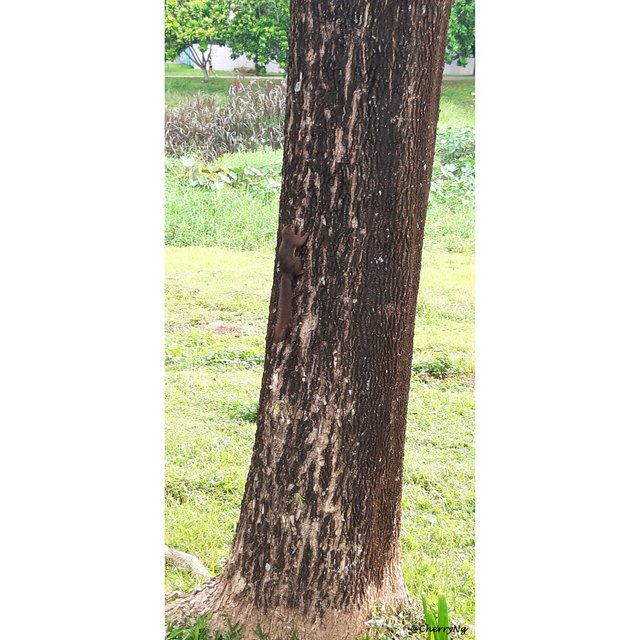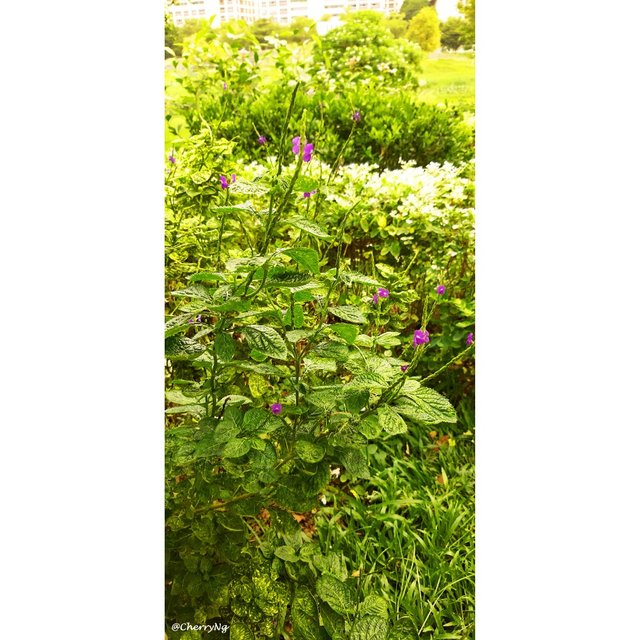 Today is my resting day for me after a busy project working schedule in the weekdays.
In fact I planned to exercise in the weekend if the weather is good. This morning I woke up about 6am. After washing and changed sport wear, I took a cup of hot milo, then I walked to nearest park for morning walk.
I was so lucky as meet good weather. The fresh air, gentle wind blowing my face and the lovely morning sunlight, sound of the water flowing in the stream and the birds singing in the park creating the peace and harmony sense of the place.
In the Taichi Plaza, I saw a small squirrel ran out on the tree. He didn't run away and seems like making pose for me to take photo for him.
The flower shrubs are blooming on the way to go to Butterflies' Garden. There are many type species of butterflies in Butterflies Garden, such as purple, orange, pink, white, yellow and red flowers which's attracting many butterflies in the garden.
After a long walk, I walked back to my house for bath and prepare out for breakfast with my family. We went to breakfast store for our breakfast and then went to supermarket for buying some daily stuffs before home.
Lunch time, I prepared to cook vegetarian noodles soup for my family while they enjoy watching Korean drama through TV box.
Evening time, I repot a potted plants in my small balcony garden in front my house, and watering and trimming the potted plants.
Dinner time, my family ordered vegan pizzas from Pizza Hut Delivery so we didn't walk out for dinner.
今天是我的休息日。忙碌了整个星期,这两天我终于可以好好休息。
我计划好要去运动如果天气好。今天早上6点醒来。我梳洗后并换上运动装,喝了一杯热美禄,然后就步行到最近的公园跑步。我很幸运,今天天气很好。凉风习习,微微的晨光,令人心旷神怡。溪流中流水声,公园里的鸟叫声,营造出一个和平和和谐的气氛。在太极区,我还看到一只小松鼠从树上跑出来。它没有逃跑,似乎在摆姿势让我为它拍照!
Thank you @steemitblog holding up the diary game challenge and @steemcurator01, @steemcurator05, @steemcurator08 giving generous upvote in promoting the steem community. Much appreciated.
[WhereIn Android] (http://www.wherein.io)