THE DIARY GAMES 13 Sept 2020: Shopping and lunch with buddy 和好友吃饭逛街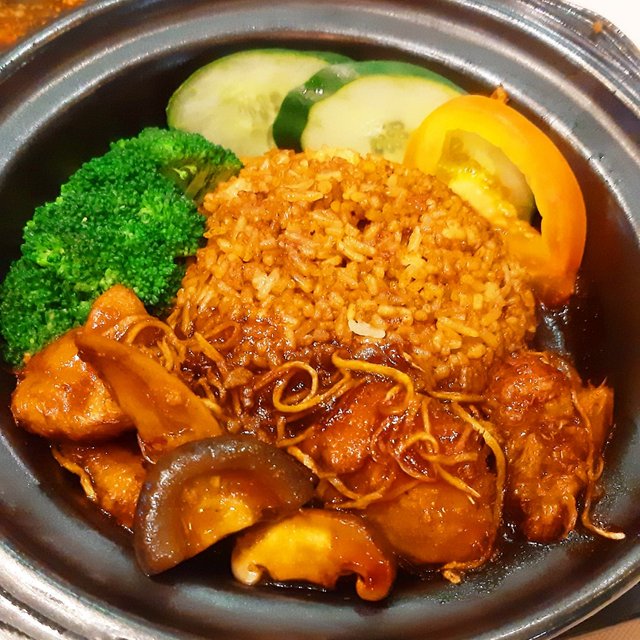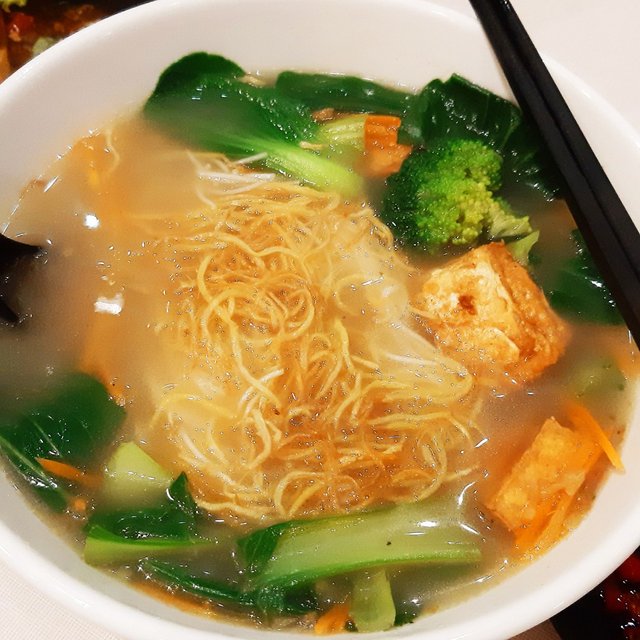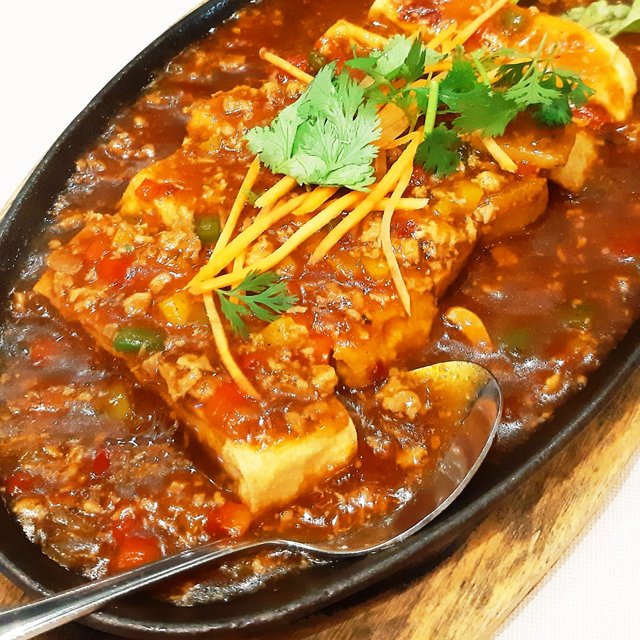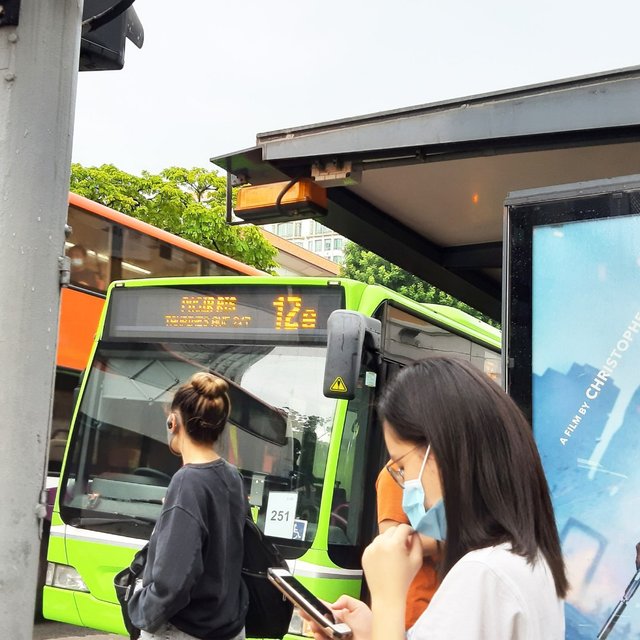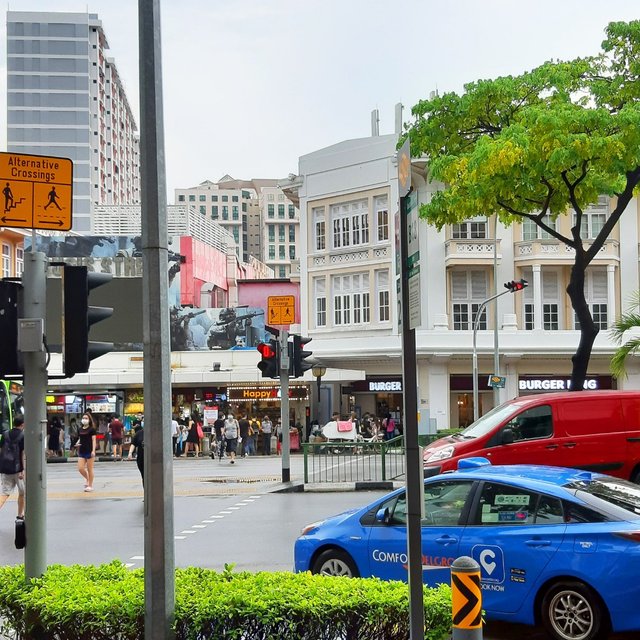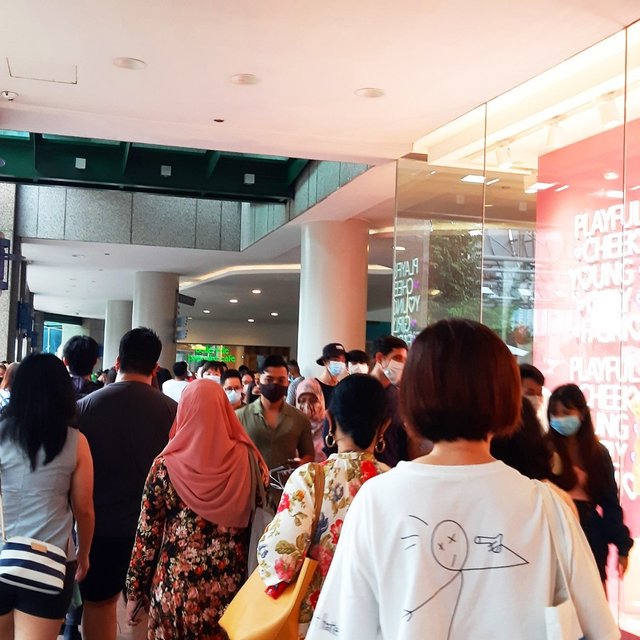 Today is my off day. I have an appointment with my buddy outing for lunch and shopping, as today also her off day.
Actually I had been in a busy work schedule since last month. I'm handling meeting attendance, coordination work, design and drafting for a landscape proposal.
Today is my rest and relaxing time. I am so glad to see my buddy as we have been long time never meet each other. We are close friend during university studying time.
This morning I woke up 7am. After bath and washing, I went to a breakfast store to have my porridge with youtiao, and soya milk for my breakfast. After the breakfast, I went back home to prepare for outing with my lovely buddy.
About 11am I went out from my house and took mrt to Serangoon Nex Shopping Mall to meet her. I was so happy to see her as she was wearing the T-shirt and short pants I bought her last time. So cute! Haha..
We went to a vegetarian restaurant for our lunch as she also likes to take vegetarian meal as well. So we went to a popular vegetarian restaurant in the shopping mall. Luckily today the restaurant was not that crowded as per our last visit. We got a good seat which's next to full height window to have outdoor park greenery views from the restaurant.
My buddy ordered fried gingers mee suan soup, and I ordered vege claypot rice and one more extra order, tofu hotpot. Overall was okay except the meesuan bit too soft to eat, but the ginger soup was yummy.
After lunch, we went to the down stair stores for our shopping. Before entering the store, we had to scan QR Code for recording our attendance. Because of Covid-19, we used to scan here and there and wearing face mask whenever we go.
今天是我的休息日。我和我的好友约好一起吃午餐和逛街。今天也是她的休息日。自从上个月,我一直都很忙于工作。我正在处理会议出席,协调工作,和景观设计和画纸工作。大约上午11am, 我从家里出发,乘坐地铁到实龙岗购物中心见她。刚才很高兴看到她身穿我买给她的T-shirt和短裤。和可爱吧我这个好友!我们到了一家素食餐厅吃午餐。我叫了砂锅饭,而她叫了面线汤,外加铁板豆腐。今天我们的座位靠窗,有一大片绿色公园美景。
Thank you @steemitblog holding up the diary game challenge and @steemcurator01, @steemcurator05, @steemcurator08 giving generous upvote in promoting the steem community. And special thank you @anroja and @ernaerningsih for your hardwork and helping to upvote. Much appreciated.
[WhereIn Android] (http://www.wherein.io)