THE DIARY GAMES 20 August 2020: Receive Edible Vegetable Seeds 收到蔬菜种子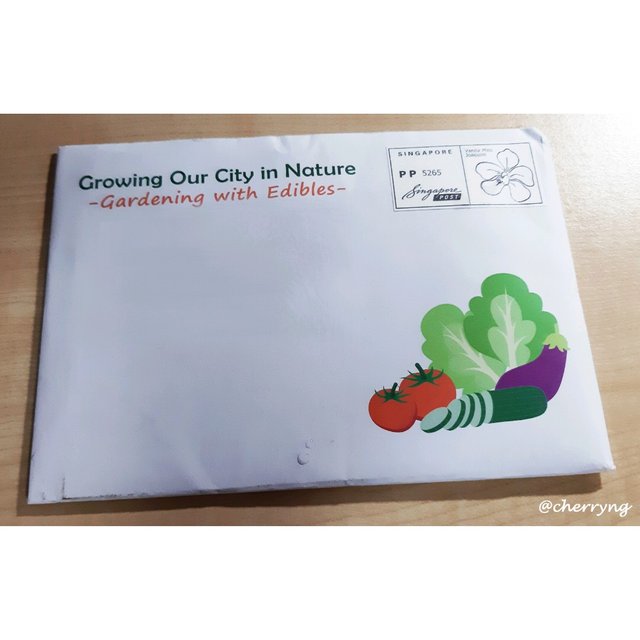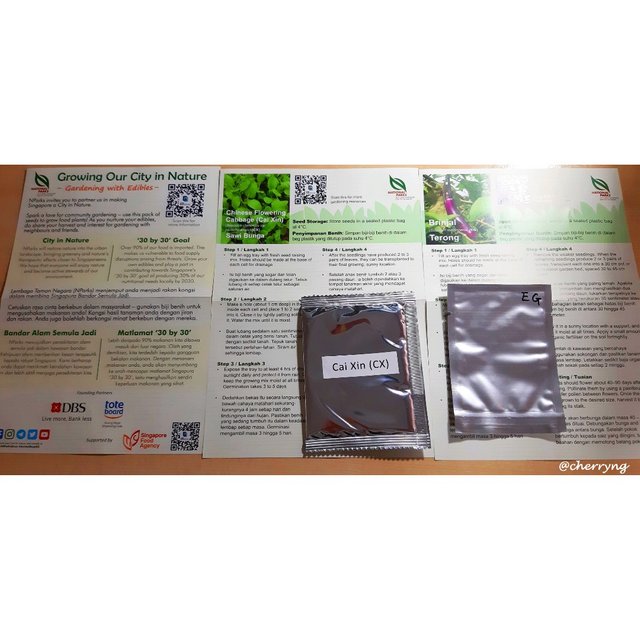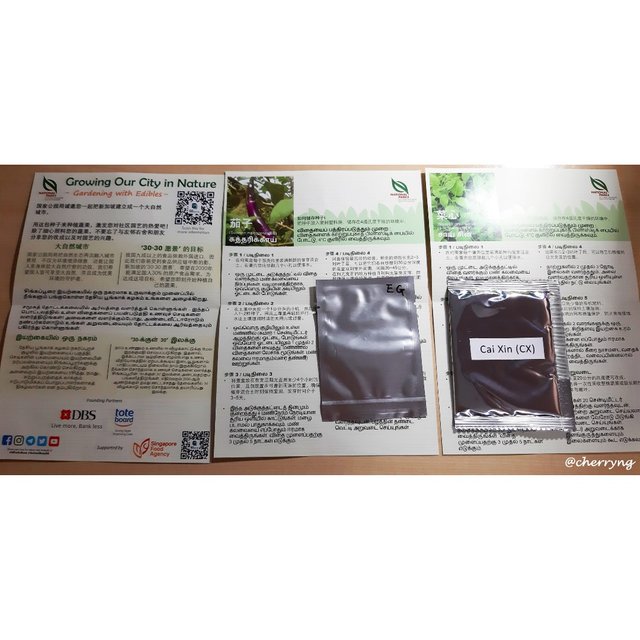 This morning, I woke up earlier as per today work schedule, I need to bring some document to my client office, and then go meeting with my working partner.
After washing and bath, I went out to the nearest foodcourt that to have my breakfast, today I ordered nasi lemak set with coffee. After eating, I took mrt to client office to settle some the document matters.
About 1 hour time spending at client office, then I went to meet up my working partner for lunch while discussing another project matters.
When I was reached back my home 5pm, I opened my letter box and I saw a special letter posted by Nparks Singapore. Yeah, finally I receive my vegetable seeds!
It is free vegetable seeds gift distribute to all residents from Nparks to encourage the residents to grow vegetables at corridors of house, do share harvest and interest for gardening with neighbours and friends.
Each of household has received 2 packs of vegetable seeds. We received Cai Xin and Egg plants seeds. I think I have to buy some pots for growing vegetables. In the letter, there is attached with instruction on how to grow the vegetables, so we just need to follow the instruction to grow the vegetables.
今天早上,我按照今天的工作时间表提早醒来,因为我得将一些文件带到客户的办公室,然后再与我的工作伙伴开会。
梳洗后,我去壳附近的食堂吃早餐,今天我点了椰浆饭和咖啡。吃完饭后,我搭mrt 到客户的办公室解决一些文件的事宜。在客户的办公室花了大约1小时的时间,然后我去见工作伙伴,一同午餐和讨论项目是宜。
当我回到家时,我打开信箱,哇,终于收到新加坡植物园寄来的蔬菜种子!以鼓励居民在房子的走廊种植蔬菜,以邻居和朋友分享收获和园艺的乐趣。
Thank you @steemitblog holding up the diary game challenge and @steemcurator01, @steemcurator05, @steemcurator08 giving generous upvote in promoting the steem community. And special thank you @anroja for your hardwork and helping to upvote. Much appreciated.
[WhereIn Android] (http://www.wherein.io)