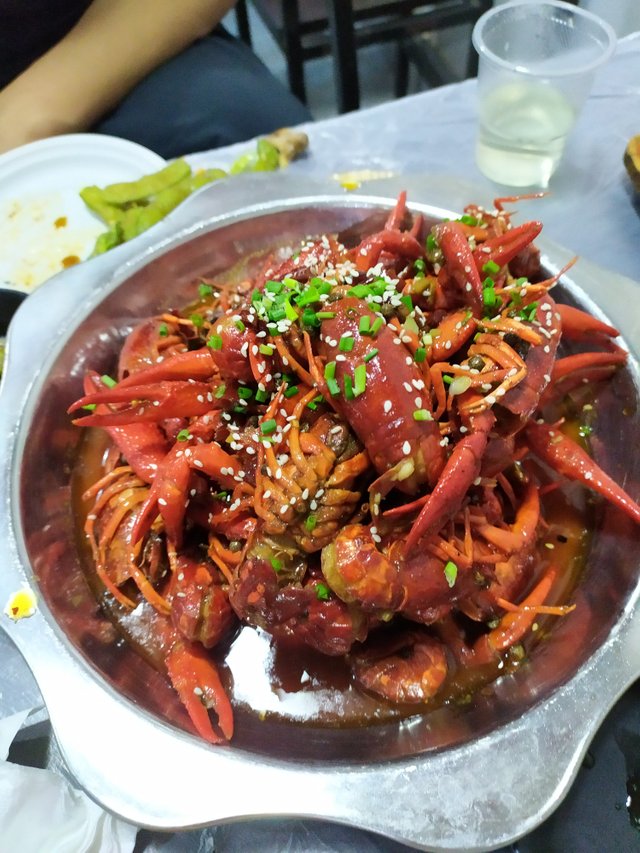 好久没吃到过正宗的油焖大虾了!每次去武汉才有机会吃到,这次武汉之行终于又吃到心仪已久的油焖大虾!很地道,很正宗,很好吃!在这里必须吐槽一下,深圳很多地方都有这道菜,但是,真正好吃的,地道的,目前没有发现一家,也许是现在口味变得很刁了吧!
 有机会,还是推荐大家尝一下,正宗的油焖大虾!真的是一道美味!!!
  
  I haven't eaten authentic oily prawns for a long time!  Every time I go to Wuhan, I have a chance to eat. This trip to Wuhan has finally eaten the long-awaited oily prawns!  Very authentic, very authentic, very delicious!  I have to vomit here. There are many dishes in Shenzhen. But, really delicious, authentic, there is no one found at the moment, maybe the taste has become very embarrassing now!

  Have the opportunity, or recommend everyone to taste, authentic oily prawns!  Really a delicious!  !  !

来自于 [WhereIn Android] (http://www.wherein.io)