WHAT THE FORK: A Steem Comic - #2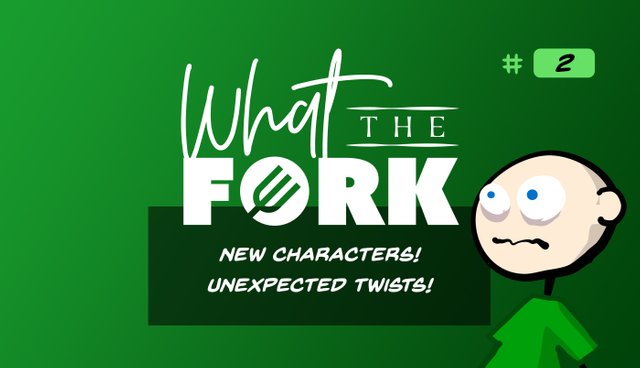 Don't get too excited.
Every two days will not be a normal schedule. However, I had a few strips made before I posted the first one. I just had to add the word balloons.
So here you go. A new strip with sprinkles on top.

---
LANDSCAPE STYLE: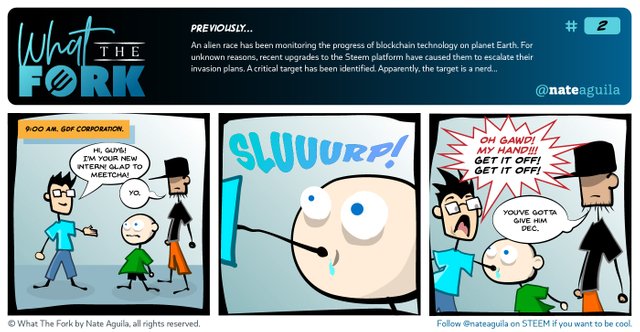 See ya next time!