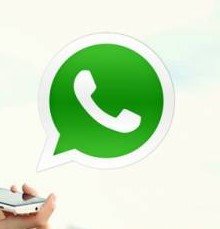 Again, now iPhone Smartphone users have gotten WhatsApp updates which offer new features earlier than Android phone users. In the latest update that is rolling this time, it allows users to queue when making a call.
Through the support feature called call waiting support, users will be able to receive multiple calls at once. However, only 1 call is received, this is related to protecting the privacy of each connected user. If you really want to add friends or other people who called earlier, you can add participants by clicking the plus user icon in the top right corner.
For example, such as when a user is receiving a call from someone else, now the iPhone Smartphone can also receive new calls. However, the user / recipient of the telephone, can reject or accept the call as usual. And when accepted, it will be directly connected to the new user, and disconnect with the old person.
As reported by NDTV, for this feature is really new and makes users surprised. The reason is, WhatsApp did not conduct a test at all for this feature in beta, but instead offered it to users globally. However, as already stated, this only applies to iOS-based cellphone users, while Android phones may only get this feature.
Not only the waiting feature, but also in the WhatsApp update version 2.19.120, it also offers an update to the message conversation column display. It is said that the display of this new message allows users to more easily and quickly read messages.
Then the group invitation limiting feature also began to be presented in WhatsApp updates on iOS-based smartphones this time. Where this feature has also been offered previously on Android-based devices. So users can not be included in groups haphazardly.