How to Add WhatsApp Link to Instagram Bio?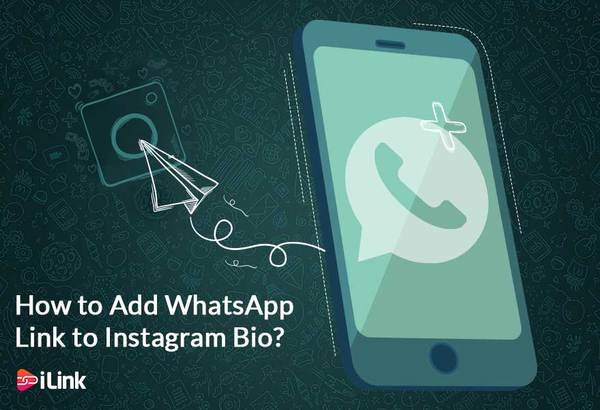 WhatsApp is a free popular messaging app owned by Facebook. Using the Internet, you can send text messages, photos, audio files, and videos in private and group chats. Due to its widespread use, many users seek to put a direct link to their WhatsApp on social media platforms, including Instagram.
 We've put together four simple ways to insert a link from Instagram profile to WhatsApp chat:
1. Use the single link in the Instagram bio
As you may know, you are allowed to have only one single clickable link in the Instagram bio. To add this link, go to "Edit Profile" and in the "Website" section, put the direct link to WhatsApp chat that looks like this: https://wa.me/123456789012-the phone number should be without the "+" sign and the zero numbers "'00" with the country code at the beginning. The steps are shown below and finally, the link in your bio will be like the 4th photo.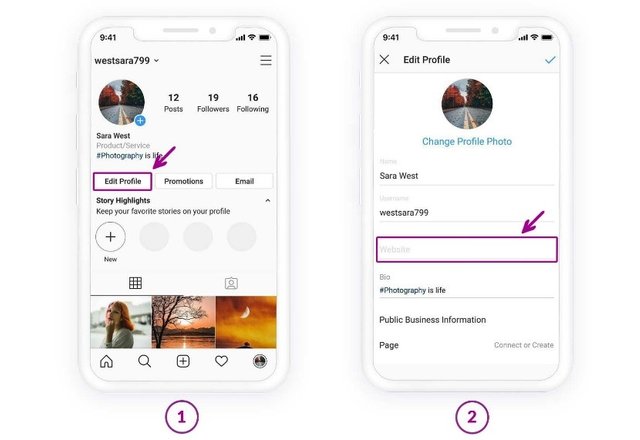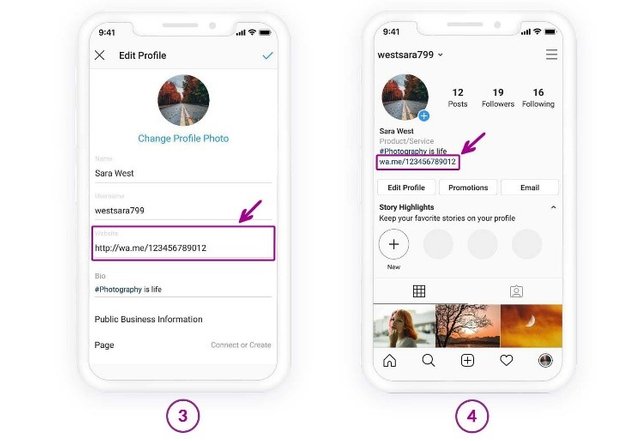 This approach is practical, yet it has two main problems. The first is that many users do not want to put their direct WhatsApp's click to chat on their Instagram bio since it's not typical to clearly show your mobile number. Visitors see your private number at first glance when they come into your Instagram profile. Another problem with putting WhatsApp's link on bio is related to Instagram's limitation on the number of clickable links in bio. If you spend the single link on WhatsApp, what are you going to do with other URLs? Stay tuned to find the solution. 
2. Use Instagram story highlight
This option is available for Instagram business accounts which are verified or have more than 10,000 followers. Instagram doesn't allow others to put a clickable link in stories.
Follow the below steps to put click-to-chat WhatsApp link in a story and highlight it on your Instagram profile:
1. Find and download WhatsApp logo. Then, save it in the picture gallery.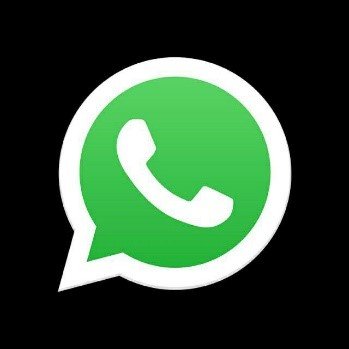 2. Open the Instagram app on the mobile phone. On the Instagram feed, tap "Your Story" at the upper left.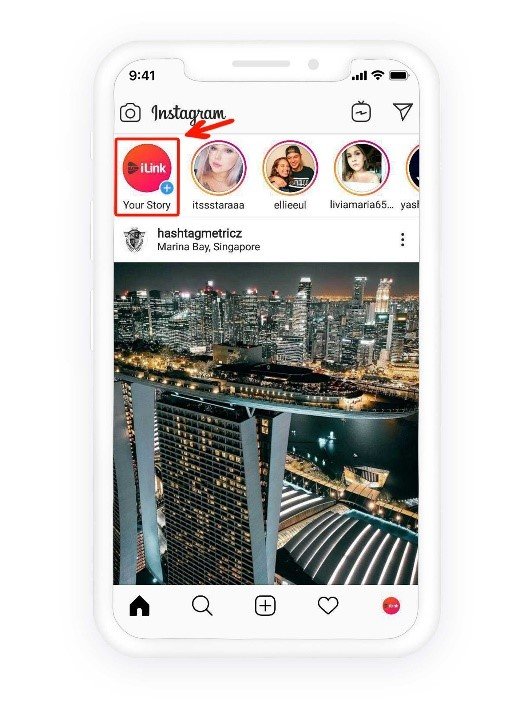 3. Tap the photo appearing on the bottom left and choose the downloaded WhatsApp logo from the gallery.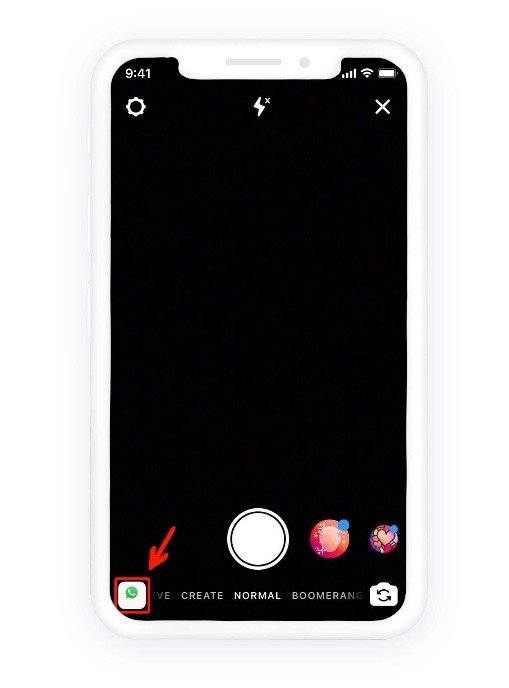 4. Click on the chain icon. In the new window, type WhatsApp link as "https://api.whatsapp.com/send?phone=123456789012" or "https://wa.me/123456789012." The last digits represent the phone number in international format. As you see, it should be written with any zeros or "+" sign, brackets or dashes. Tap the "tick" button to upload the story.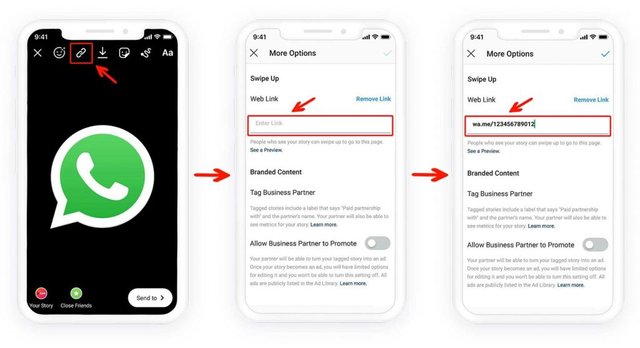 5. Then, go to the story highlight it so that it will be shown permanently in your profile.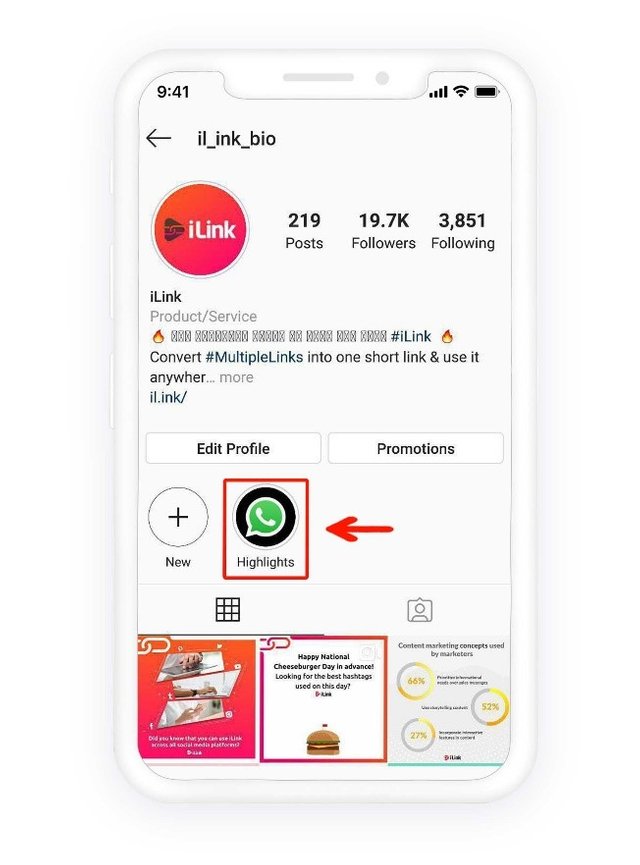 3.Create a WhatsApp icon using iLink tool
 With iLink, you can choose your own username and create a single URL that leads you or visitors to a page containing all your necessary links, including WhatsApp link. Follow the below steps to learn how:
1. Go to https://il.ink2.Click "Login" on the top-right of the screen. Then, click "Sign up Instead," as shown below.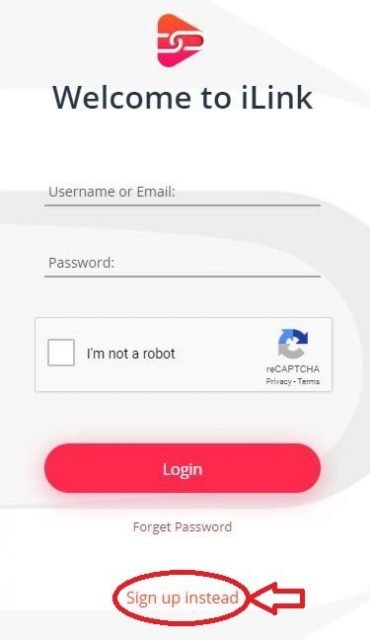 3. Choose a favorite username on your own and fill in "Username", "Email", "Password", "Repeat Password" and tick the "I'm not a robot" box. Then, tap "Sign Up".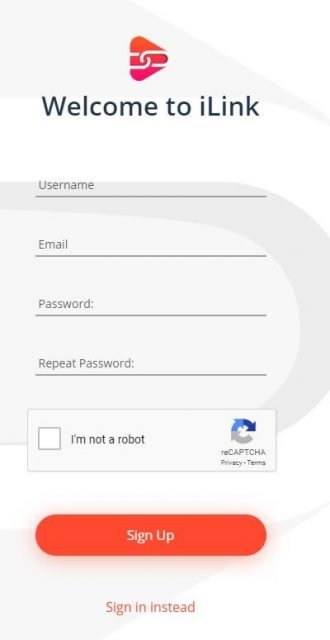 4. Choose one of the default avatars as your iLink profile photo or upload one from your device. Then, choose a name.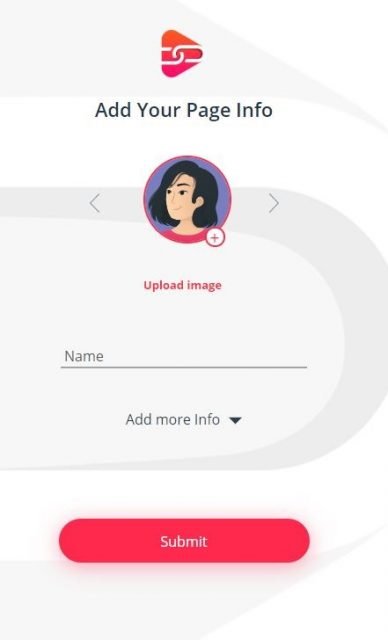 5. Click on "Add more info" and the below form appears. Tap on WhatsApp icon.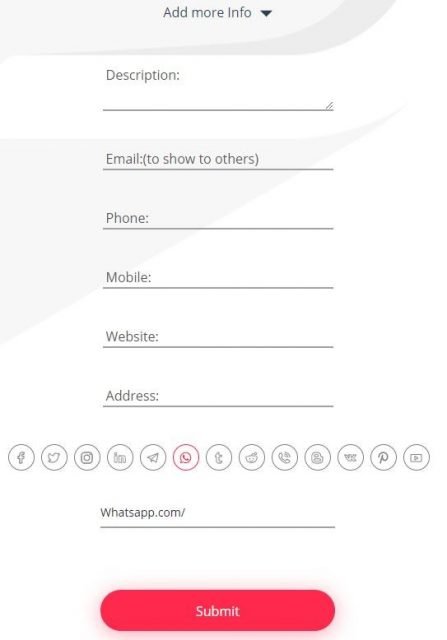 6. Enter your phone number in international format after the default text of 'Whatsapp.com/'. Omit any zeroes, brackets, dashes or "+" sign and "zeros" at the beginning of the phone number. It should be something like 123456789012.
7. Choose a design or skip this stage to do it at a later time. Tap "Submit".
8. Add links here or skip.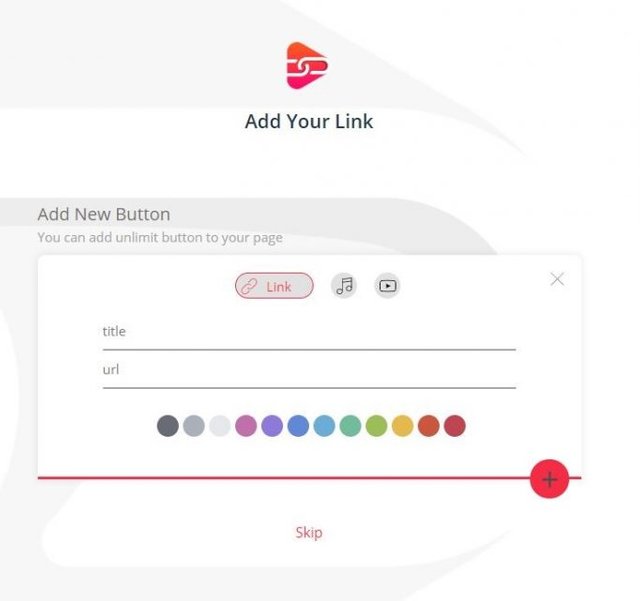 9. Your iLink profile is ready! iLink profiles vary depending on your chosen design, the links or the social icons you choose. It will look like below. When users click on WhatsApp icon, they can instantly chat with you.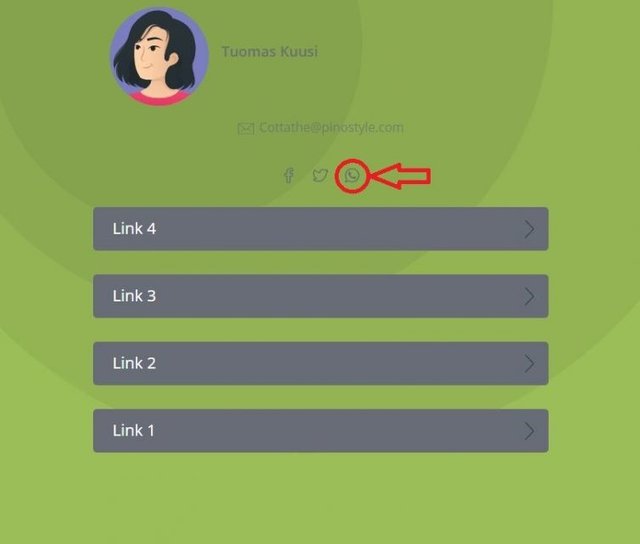 Note: If you didn't manage to do the above steps (except for the "Name" field), you can complete your profile later by signing into your account again. It means you can add WhatsApp link in the "Identify" tab in iLink panel later.
Using this approach, you are in fact getting around Instagram's limitation on the number of clickable links in bio. Feel free to add as many links as you want to your iLink page and share the created single URL on your Instagram bio as shown below.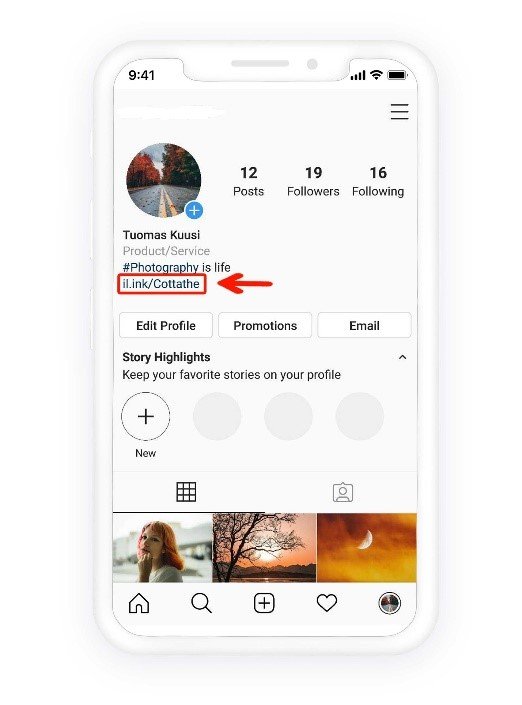 4.Create WhatsApp link manually using iLink account
In the 9th step of the 3rd method, it was mentioned that you can add links without limitation on their numbers. So, whether you have already an iLink account or are in step 9 of making a new account, you can type the WhatsApp link manually. It will be something like this: "https://wa.me/123456789012" or "https://api.whatsapp.com/send?phone=123456789012". The phone number at the end is written in an international format without zeros, dashes, or "+" sign.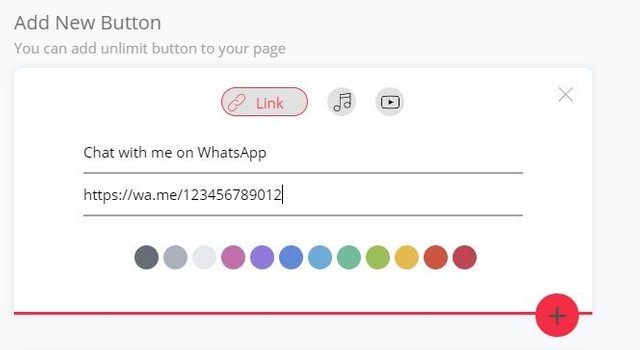 If you know about other creative ways to add WhatsApp link to the Instagram story, feel free to share them with us in the below comments.