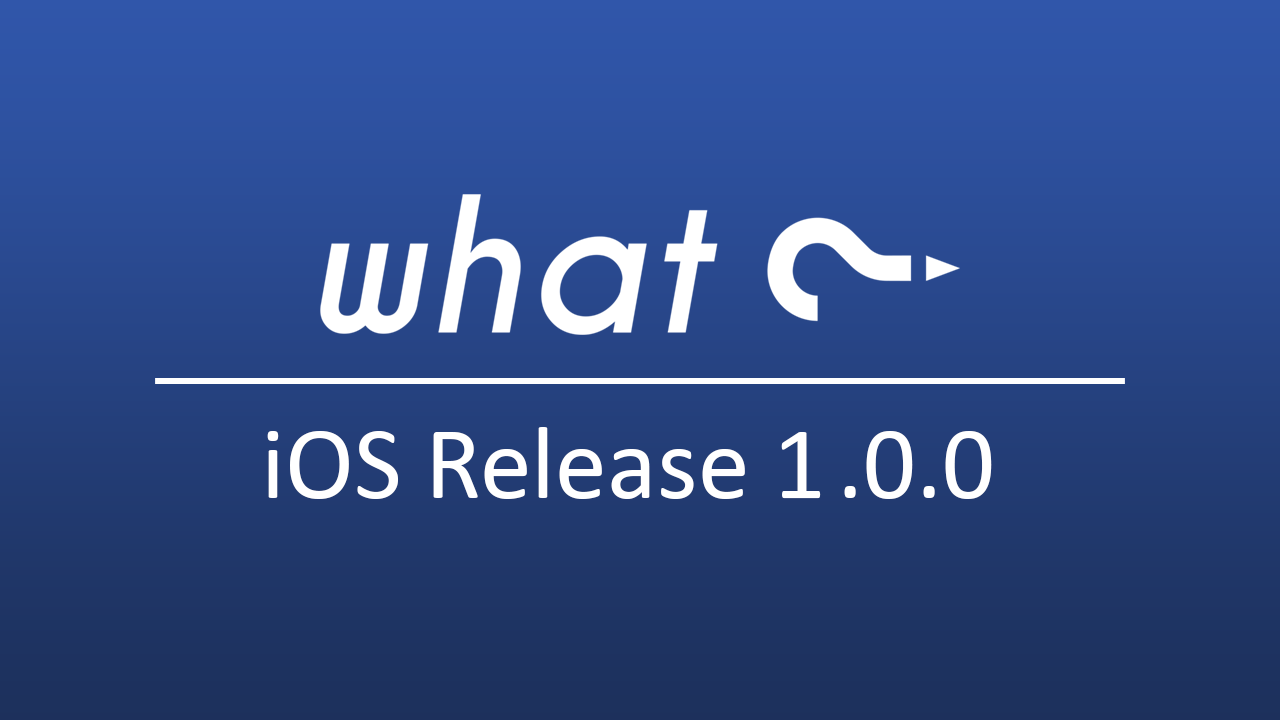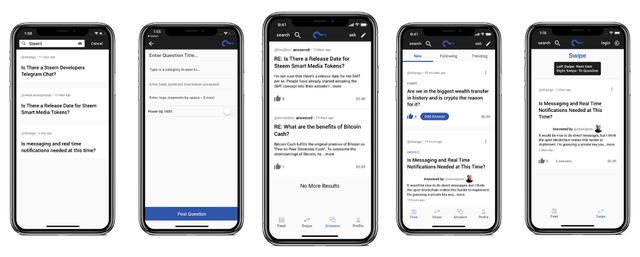 ---
Dear STEEM Community, we are excited to let you know that we've put What on the iOS app store.
What - Q&A
What is a decentralized Q&A platform running on the STEEM Blockchain that rewards users for asking and answering questions!
Best Features
---
Ask & Answer Questions
Rewarded
Curation Rewards
Mark Answers
Swipe Tab
SteemConnect Integration
AskSteem Integration
Choosing currency - USD, GBP, EUR
Voting Flexibility
Marking Answers Feature
---
This feature allows the original question poster to highlight an answer listed. It will position the answer above other answers and will have a yellow highlight background color. Also when users are browsing through feeds, a snippet of the answer will appear under the question.
Mark Answer: Answer Options (Ellipsis) > Mark Answer
Remove Answer: Question Options (Ellipsis) > Remove Answer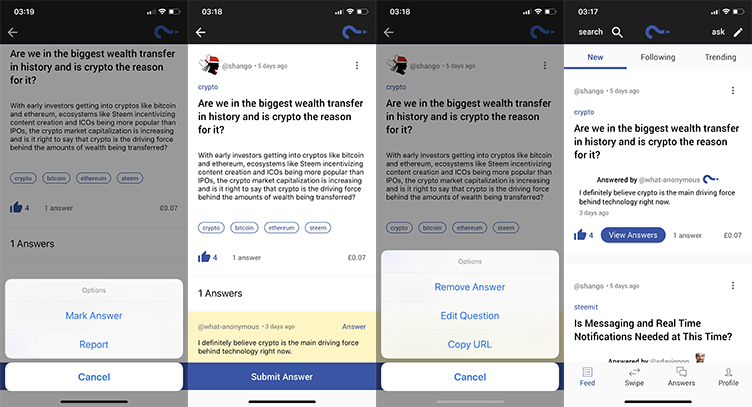 (iPhone X)
SteemConnect Login
---
For ease and simplicity of using Steem apps, we've implemented SteemConnect into our app for best user experience.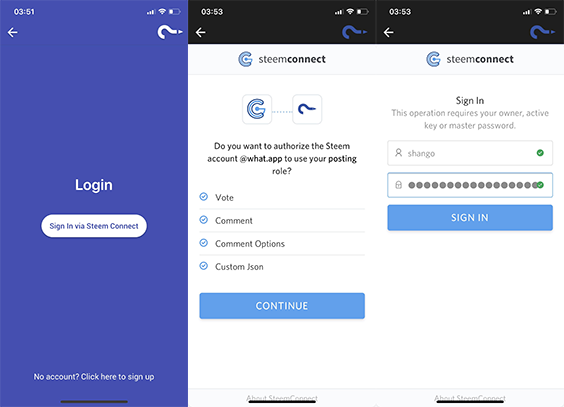 Settings - Voting Choices, Currency & Logging Out
---
You can vote questions/answers by using a default vote percent (default is 100%) or being prompted to choose a vote percent for each attempt.
If you are more familiar with euros/pound sterling, you can change the default display currency of USD.
These can all be changed in the Settings screen.
Go to Settings (Logged In Required): Profile Footer Tab > Settings Icon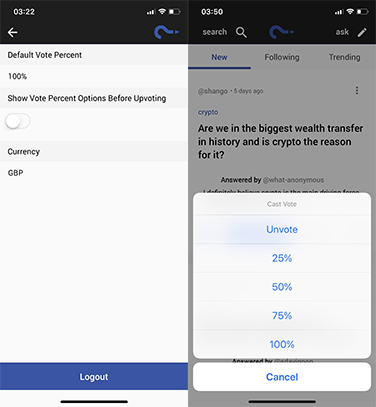 Note: SteemConnect auto logs in the user account that was previously signed in with. To force log out > log into https://v2.steemconnect.com/dashboard > Authorized Apps > Revoke ("next to what.app") > Log into What - Q&A as a different user
Android Version
---
Android version will be released in 1/1.5 weeks. Follow to stay updated!
---
Steem is revolutionary and we're empowered to play a part in the enhancement of the ecosystem by providing more ways for the Steem blockchain to be used. I (@shango) was planning to go Anarchapulco but couldn't make it so I decided on releasing the iOS version a week earlier.
Special thanks to @thekyle for AskSteem - Steem Search Engine
Website
Contact
Email - contact@what-app.io
Discord - @shango