Late night S(n)ex! The show you don't want to miss!
Sci-fi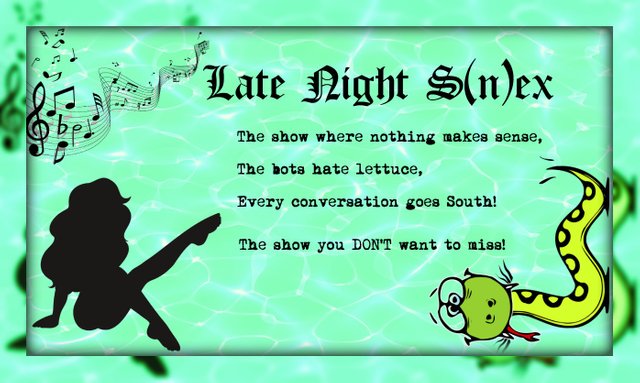 Late night S(n)ex!
The show where nothing makes sense,
The bots hate lettuce,
Where every conversation goes South!
It's the show you don't want to miss!


Late night S(n)ex is a music request show! Or at least, we try to make it look that way!
You can request songs in DM during the show! We might or might not play your song! It all depends on the day! When we have a theme week, your request needs to be in that genre. If there is no theme, all music goes! The host will babble about weird stuff between the songs! You might lose your brain!
Enter our show at your own risk!


Time
Where?
You will find this amazing show in the Official Whaleshares Channel on Discord!


I hope to see you all there later today!
Much love
Snekky!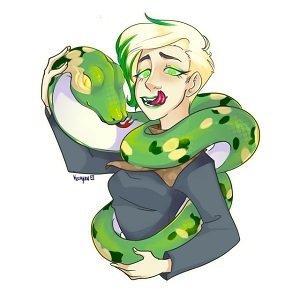 🍎 Cast your witness votes!
You have 30 votes. Make them count.
🍎 Follow me on Social Media
Twitter | Instagram | YouTube
Whaleshares | CreativeCoin
Avatar created by @kookyan