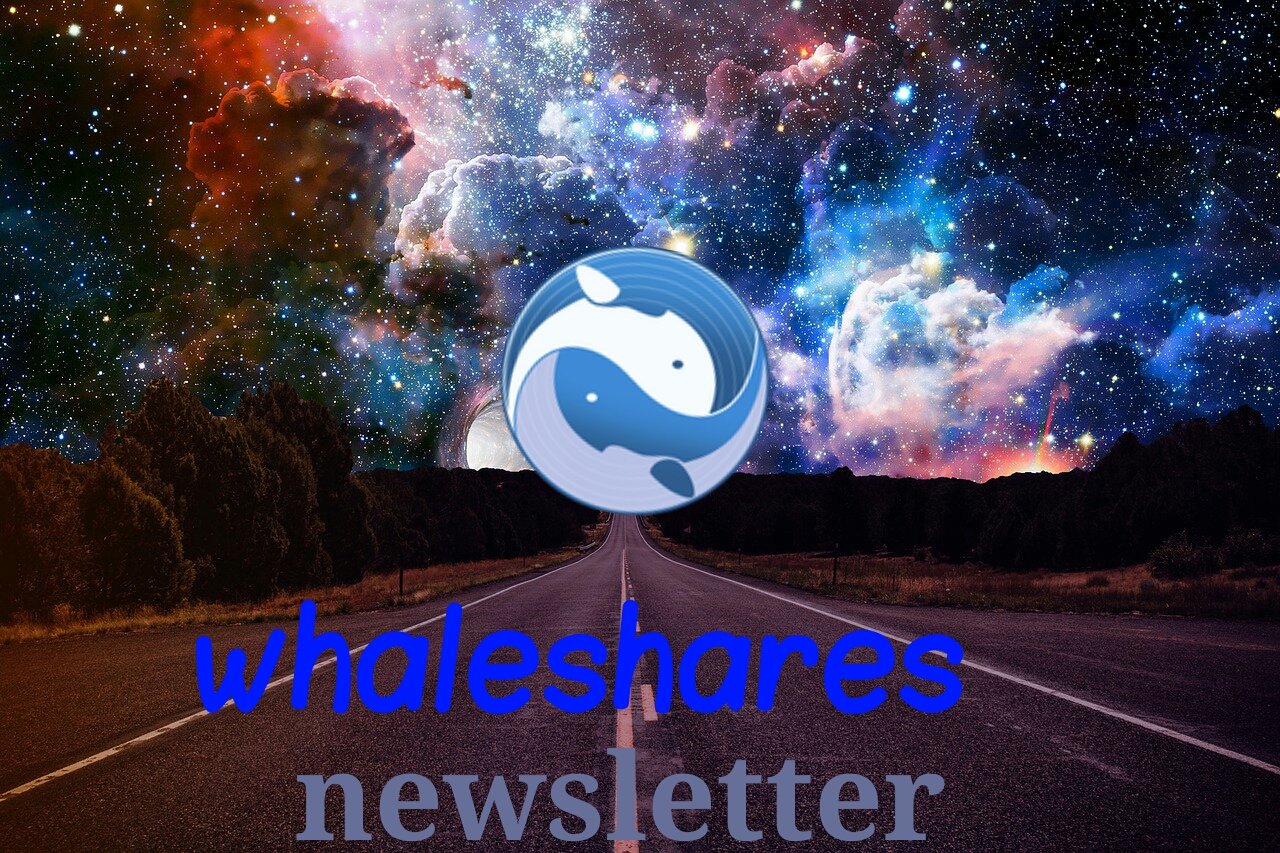 Whaleshares Newsletter
whaleshares.io mainnet is live
whaleshares.io is a Blockchain-Based Social Sharing Platform. The long anticipated Mainlaunch has officially taken place.
View the official announcement here for more information and registration instructions.
Snippet from the official announcement:
Over the next couple of months, the Whaleshares development team will continue roll out several major updates that will revolutionize the way cryptocurrency-based content platforms operate and change the way you think of social media websites forever. After that, it's up to you, the users, to decide the future of the Whaleshares platform.
Sharedrops must be claimed by September 15th
If you are unsure whether or not you qualify for a sharedrop, come to our Discord and one of our awesome team members will help you out.
You can view the whalepaper here
This graph made by @steempowerpics gives a visual representation of the power down algorithm.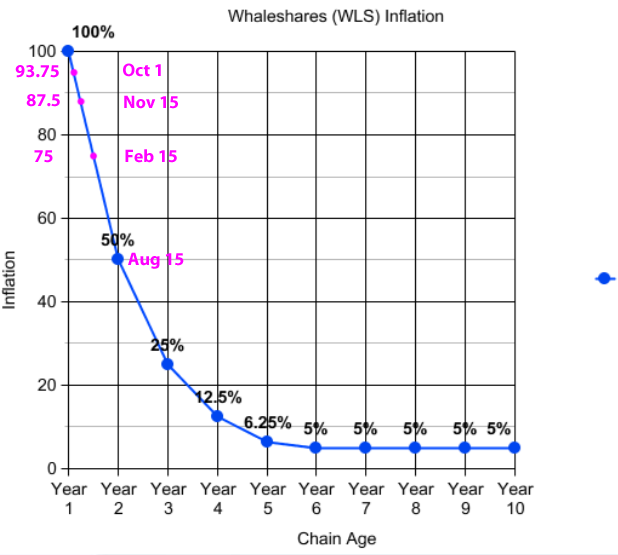 graph gives approximate values only
Powerdown Acivated October 1st 2018

Live Events
Every week in the Whaleshares Official Discord Server live events are held, I have listed the time and a description for each event below.
Promote your Post LIVE
📅 Sundays at 7PM EST
Hosted by: @freedomexists and @kotturinn
This show is a perfect way to network, share your post with the audience and support others by listening to them present their posts.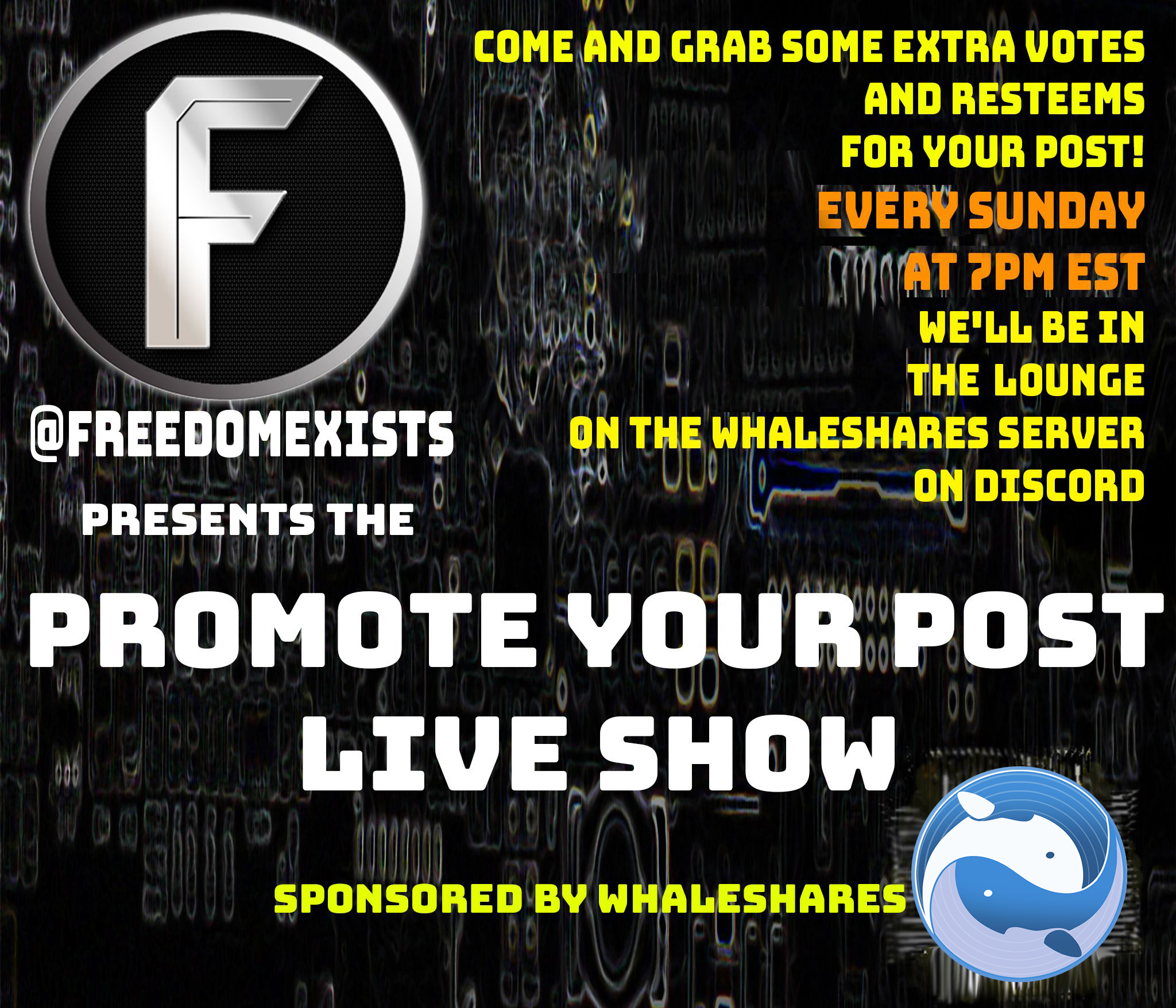 The Christian Curation Show
📅 Tuesdays at 3PM EST
Hosted by: @seyiodus with co-host @stevenmosoes
Join seyiodus and stevenmosoes as they gather with other christians to promote Christian based posts. As a Christian we know the word of God is our manual for life. So we come together under the umbrella of Flaming Helpers Curation Show to fellowship with our posts while learning from each other.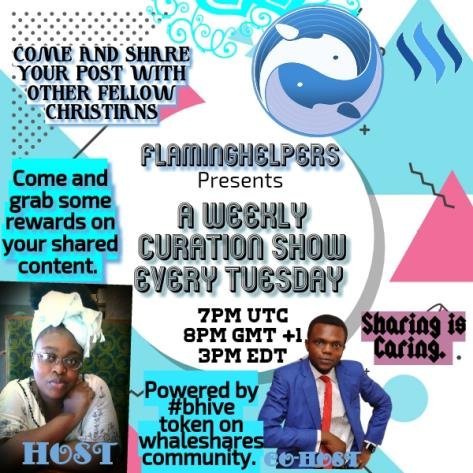 Whalesharestalk
📅 Tuesdays at 7PM EST
Hosted by:@steempowerpics and @krazykrista
Join powerpics and krazykrista every week for an hour long disscussion to hear whaleshares.io news and ask questions about the platform.

The Whaleshares Blue Report Show
📅 Thursdays at 7PM EST currently on hold
Hosted by: @freedomexists
The Whaleshares Blue Report will be a multi-layered show with lots of important, engaging and entertaining segments built in. Different Guests will join @freedomexists every week.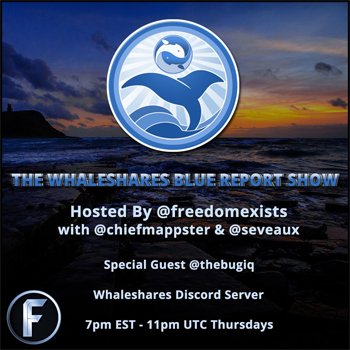 Promote Your Post Live - SPANISH EDITION
📅 Fridays at 7PM EST
Hosted by: @chuckyfucky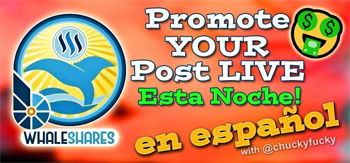 Join Whaleshares Official Discord:
For important updates and live events
https://discord.gg/3pqBXKY
---