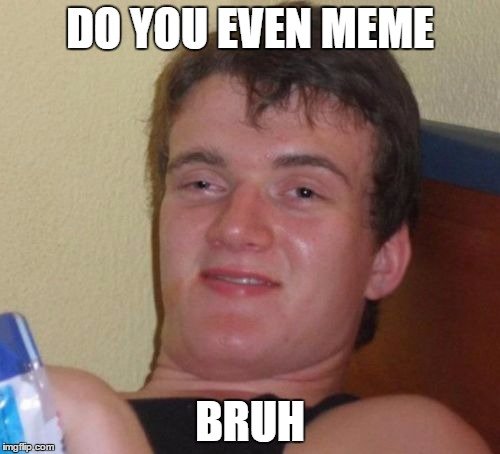 Introducing the whaleshares meme contest!
What internet warrior doesn't love memes? Whether it's doge, snek, Pepe, or the little African kid, we love them all. So we decided we would throw a contest to see who could make the funniest memes and give away some whaleshares!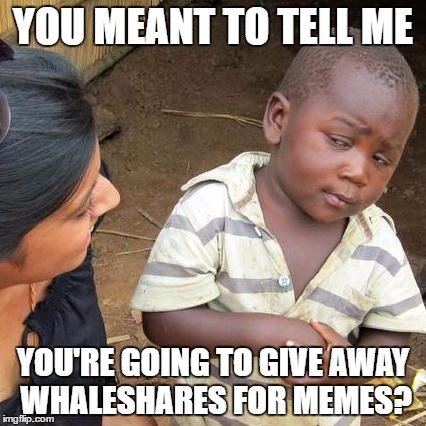 That's right, you too can win some whaleshares just by making your funniest meme. We want to make sure to get nothing but the funniest memes so we decided you can make a meme about anything you want and use any picture you want for your meme -- just make sure it's funny.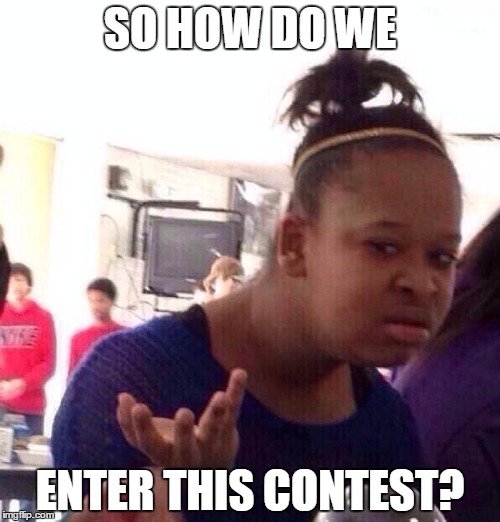 To enter, upvote and resteem this post and post your original meme in the comments. We only want original memes so no surfing social media to find the best meme to steal. We will find you. Winners will be selected by the completely objective method of which memes make us laugh the hardest. We will select 3 winners at post payout and award them with 100 whaleshares apiece. Users may only enter once in this contest.