the little beetle with a very pretty color
Dear steemian friends,
Hai sahabat steemit yang terhormat apa kabar kalian semua semoga sahabat dalam keadaan sehat sehat selalu. Kali ini saya @bazarj akan memposting tentang keindahan dan kecantikan kumbang kecil yang sangat indah.
Kumbang kecil yang sangat cantik; Saya menemukan kumbang ini diantara semak-semak yang berada di halaman belakang rumah saya, Kumbang ini memiliki penampilan yang sangat menarik dan cantik dengan perpaduan warna hijau dan bintik-bintik hitam yang mengkilat menambah paduwan warna yang sangat indah dan mempersona.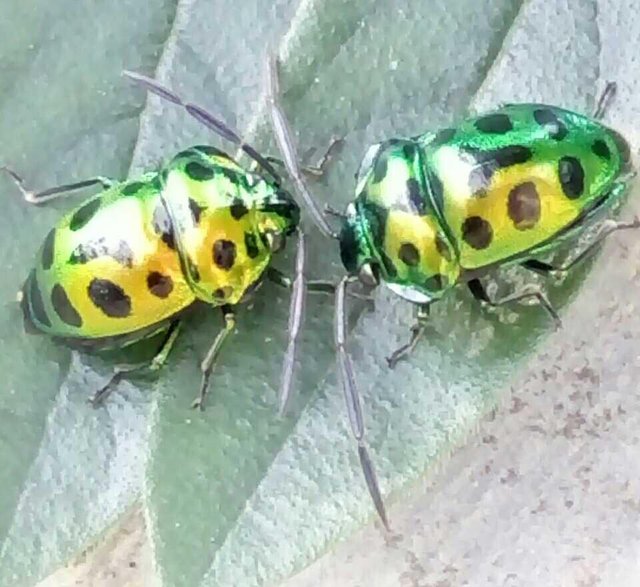 very pretty little beetle I found this beetle among the bushes that are in the backyard of my house, This beetle has a very attractive and beautiful appearance with a blend of green color and shiny black spots add paduwan very beautiful and enchanting colors.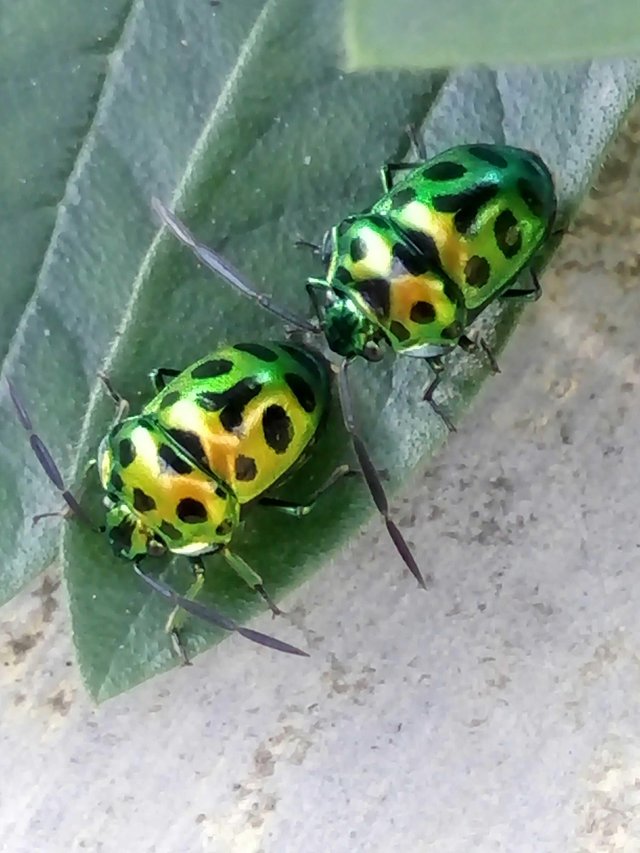 Kumbang merupakan binatang hutan yang sangat banyak jenisnya. Salah satunya adalah kumbang kecil berwarna hijau berbitik bintik hitam ini yang saya temukan tadi sore di semak-semak belakang rumah saya sendiri, hanya ini kilasan dari saya tentang kumbang kecil yang sangat cantik.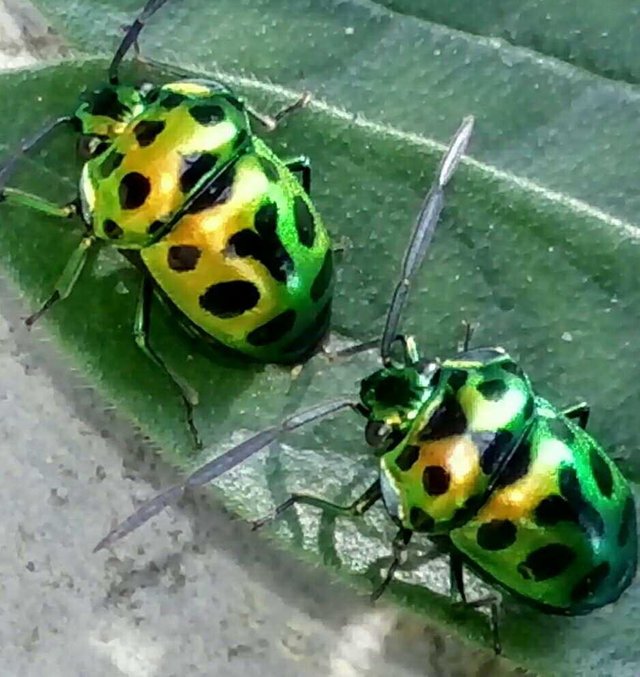 Beetles are very many kinds of forest animals. One of them is this little black-spotted little beetle that I found this afternoon in the back bushes of my own home, just a glimpse of me about a very pretty little beetle.
my gratitude to all steemian friends #steemit and to smart and good people like @lightsplasher @artzone @simonjay @hr1 @melip @wafrica @good-karma @whalepower @bullionstakers
only this my post on this night thank you for visiting my blog @nazarj so far thanks.