Click Image for Series
Ancient WaterWheel of Tuojiang Town , Fenghuang 凤凰县 county Hunan province China.(Phoenix Town) Coordinates: 27°56′56″N 109°36′14″ECoordinates: 27°56′56″N 109°36′14″E
Fenghuang ~ The Ancient Town one of China's oldest city that everything goes back to the Ming & Qing Dynasties (1644-1911)
This Waterwheel remain popular icon in this town; one must see, if you visit this town at Xiangxi in Hunan County China.
Beside this, the ancient flat boat that was mentioned in my previous post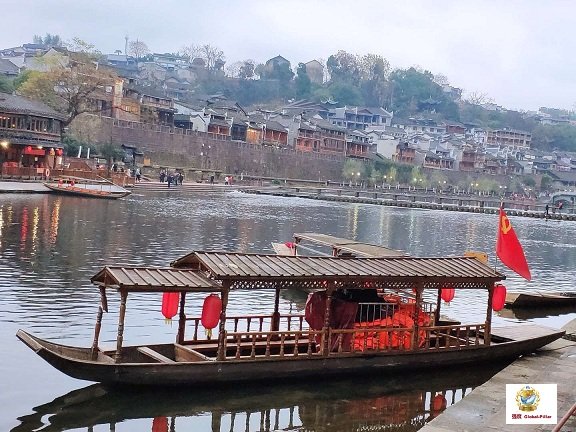 This ancient town FengHuang was also listed in UNESCO world heritage.
There are no train or airport here , the nearest train is at Jishou city where is about 50 km & airport at Tongren City about 30 km. You probably can catch a taxi here.
---


#whalepower A Project for Better Community
All #whalepower Contents / Images are Copy-Rights
If you want to use any part of this, please ask for permission first.
#whalepower Help-Desk Discordapp @bullionstackers
If you Like it, Love It