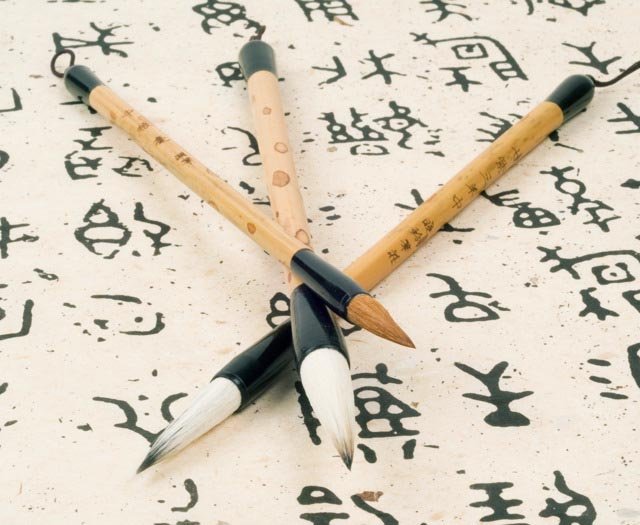 Source

#thebeast has started, and in order to create a post that might fulfill the requirements of this incredible challenge I will add a new section to our writing practices. Together with the short dialogue, I will also post a Chinese short tale. Let's dive further in our journey to master this ancient and interesting Language!
#thebeast ha comenzado, para poder hacer un post que cumpla con los requisitos de este increíble desafío voy a añadir una nueva sección a nuestras prácticas de escritura. Junto con el diálogo corto también voy a postear un cuento corto ¡Profundicemos nuestros conocimientos y dominio de este idioma ancestral!
---
---
The little horse crosses the river // El caballito que cruza el río

小马和他的妈妈住在小河边。他过的很快乐,时光飞快地过去了。有一天,妈妈把小马叫到身边说:"小马,你已经长大了,可以帮妈妈做事了。今天你把这袋粮食送到河对岸的村子里去吧。"

小马非常高兴地答应了。他驮着粮食飞快地来到了小河边。可是河上没有桥,只能自己淌过去。可又不知道河水有多深呢?犹豫中的小马一抬头,看见了正在不远处吃草的牛伯伯。小马赶紧跑过去问到:"牛伯伯,您知道那河里的水深不深呀?"

牛伯伯挺起他那高大的身体笑着说:"不深,不深。才到我的小腿。"

小马高兴地跑回河边准备淌过河去。他刚一迈腿,忽然听见一个声音说:"小马,小马别下去,这河可深啦。"小马低头一看,原来是小松鼠。小松鼠翘着她漂亮的尾巴,睁着圆圆的眼睛,很认真地说:"前两天我的一个伙伴不小心掉进了河里,河水就把他卷走了。"

小马一听没主意了。牛伯伯说河水浅,小松鼠说河水深,这可怎么办呀?只好回去问妈妈。马妈妈老远地就看见小马低着头驮着粮食又回来了。心想他一定是遇到困难了,就迎过去问小马。小马哭着把牛伯伯和小松鼠的话告诉了妈妈。妈妈安慰小马说:"没关系,咱们一起去看看吧。"

小马和妈妈又一次来到河边,妈妈让小马自己去试探一下河水有多深。小马小心地试探着,一步一步地淌过了河。噢,他明白了,河水既没有牛伯伯说的那么浅,也没有小松鼠说的那么深。只有自己亲自试过才知道。

Original source of the Chinese tale/Fuente original de la historia en Chino
English Translation / Traducción al español
Little Horse and his mother lived by the river. He passed his days happily, and time flew by. One day, Mother called little horse to her side and said: "Little Horse, you're all grown up, you can help mother with a few things. Today, take that sack of grain and take it to the village on the opposite riverbank."
Little Horse happily agreed. Carrying the grain on his back he flew to the river. But there was no bridge over the river, he could only wade across. But he didn't know how deep the river was.(?) While he was hesitating he lifted his head, and saw Uncle Ox eating grass not far away. Little horse hurriedly ran over and asked: "Uncle Ox, do you know if the river is deep or not?"
Uncle Ox straightened his big, tall body and laughing, said: "Not deep, not deep. It only comes up to my calf."
Little Horse happily ran back to the riverside and prepared to wade across. He'd just taken one step, when suddenly he heard a voice say: "Little Horse, Little Horse, don't go in, this river is so deep!" Little Horse lowered his head and looked down, and saw it was Little Squirrel. Little Squirrel raised her pretty tail, round eyes opened wide, and spoke earnestly: "Two days ago my companion accidentally fell into the river, and the water swept him away."
Little Horse had no idea. Uncle Ox said the water was shallow, Little Squirrel said the water was deep, what was he to do? He had to go back and ask Mother. From a distance, Mother Horse saw Little Horse returning with a lowered head and carrying the sack of grain. She knew in her heart that he must have run into trouble, so she went to welcome Little Horse and ask. Little horse, crying, told Mother what Uncle Ox and Little Squirrel had said. Mother consoled Little Horse, saying: "Don't worry, let's go together and have a look."
Little Horse and Mother went back to the riverbank again, and Mother let little horse test out how deep the water was. Little Horse carefully tried it out, and step by step waded across the river. Hey, he understood, the river on the one hand wasn't as shallow as Uncle Ox said, and also wasn't as deep as Little Squirrel said. You only know if you find out for yourself.
El caballito y su madre vivían junto al río. Pasó sus días felizmente, y el tiempo pasó volando. Un día, la madre llamó al caballito a su lado y le dijo: "Caballito, tu has crecido, puedes ayudar a tu madre con algunas cosas. Hoy, toma ese saco de grano y llévalo al pueblo en la orilla opuesta del río ".
El caballito aceptó felizmente. Llevando el saco de granos en su espalda voló hacia el río. Pero no había ningún puente sobre el río, solo podía cruzar. Pero no sabía qué tan profundo estaba el río. (?) Mientras dudaba, levantó la cabeza y vio que el tío Buey comía hierba no muy lejos. El caballito corrió apresuradamente y preguntó: "Tío Buey, ¿sabes si el río es profundo o no?"
El tío Buey enderezó su gran cuerpo y riendo, dijo: "No es profundo, no es profundo". Sólo se trata de mi pantorrilla ".
El caballito corrió felizmente a la orilla del río y se preparó para cruzar. Acababa de dar un paso, cuando de repente escuchó una voz que decía: "¡Caballito, Caballito, no entres, este río es tan profundo!" El caballito agachó la cabeza y miró hacia abajo, y vio que era la pequeña ardilla. La ardillita levantó su bonita cola, sus ojos redondos se abrieron de par en par y habló con seriedad: "Hace dos días mi compañero cayó accidentalmente en el río y el agua se lo llevó".
El caballito no tenía ni idea. El tío Buey dijo que el agua era poco profunda, la ardilla pequeña dijo que el agua era profunda, ¿qué iba a hacer él? Tuvo que volver y preguntarle a su mamá. Desde la distancia, la Madre vio al Caballito regresando con la cabeza baja y cargando el saco de granos. Ella sabía en su corazón que él debía haberse metido en problemas, así que fue a dar la bienvenida al caballito para interrogarlo. El caballito llorando, le contó a la madre lo que el tío Buey y la ardillita le habían dicho. La madre consoló al caballito y dijo: "No te preocupes, vamos juntos y echemos un vistazo".
El caballito y su mamá volvieron a la orilla del río, y la mamá dejó que el caballito probara qué tan profunda estaba el agua. El caballito probó con cuidado y paso a paso cruzó el río. Oye, comprendió, el río, por un lado, no era tan poco profundo como el tío Buey dijo, y tampoco era tan profundo como lo dijo la pequeña ardilla. Solo sabes si lo descubres por ti mismo.
---
---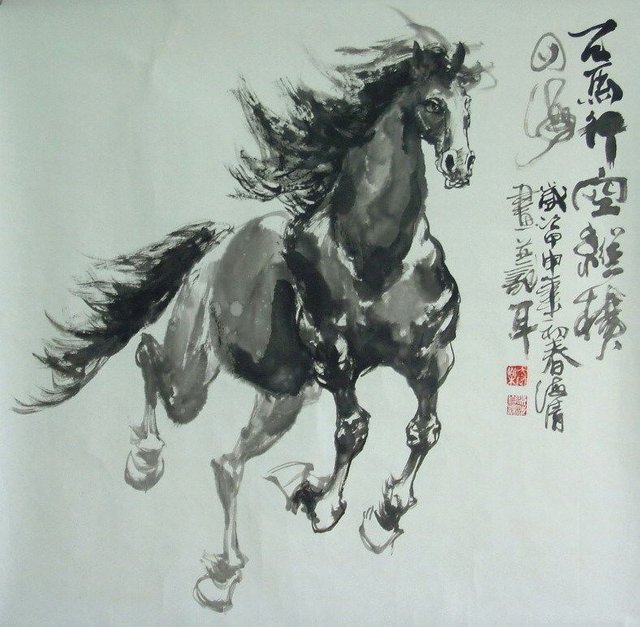 Source

Pen/pencil writing practice | Práctica con lápiz/bolígrafo
We are going to start practicing short dialogues, little by little we will increase the complexity of each practice to gain more communication skills. Remember that figuring out the stroke order is crucial in order to use Chinese dictionaries :smile:
Create a post of you writing the following Chinese characters and make a comment with the link to the post. Also, add to your comment the meaning of the phrase :smile: If you don't know how to use Chinese dictionaries, please visit this post.
Empezaremos a practicar diálogos cortos, poco a poco aumentaremos el nivel de complejidad de cada práctica para ganar más habilidades comunicativas. Saber el orden de los trazos es crucial para usar diccionarios chinos :smile:
Crea un post en el que escribas los siguientes caracteres chinos y escribe un comentario con el enlace a ese post. También comenten el significado de la frase :smile: Si no saben como usar diccionarios chinos, por favor visiten este post.
---
---
别睡了,该旗长了
妈妈:小明,别睡了,该起床了。
小明:好。
妈妈:小明,别看电视了,该洗脸了。
小明:好。
妈妈:小明,别玩了,该吃早餐了。
小明:好。
妈妈:小明,别。。。
小明:妈妈,别说话了,你该去上班了。
別睡了,該旗長了
媽媽:小明,別睡了,該起床了。
小明:好。
媽媽:小明,別看電視了,該洗臉了。
小明:好。
媽媽:小明,別玩了,該吃早餐了。
小明:好。
媽媽:小明,別。。。
小明:妈妈,別說話了,你該去上班了。
---
Simplified Script
All gifs are under creative commons licence, they can be located in mdbg.net. You just have to copy and paste all the characters on the search engine of mdbg.net
Traditional Script
All gifs are under creative commons licence, they can be located in mdbg.net. You just have to copy and paste all the characters on the search engine of mdbg.net

Previous activities| Actividades previas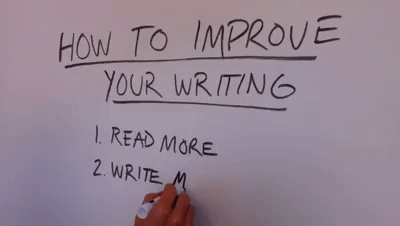 Fuente
---
First week: 1, 2, 3, 4, 5, 6
Second week: 7, 8, 9, 10, 11
Fourth week: 17, 18, 19, 20

---
This is one activity of
#whale-academy
profitable-learning courses :smile:, If you want to figure out what is it about feel free to join our Discord Channel or visit these posts:
post 1
,
post 2
Esta es una actividad del proyecto
#whale-academy
aprendizajes rentables :smile: Si quieres saber más acerca del proyecto únete a nuestro canal de Discord o visita estos posts:
post 1
,
post 2
---
---

Feel Free to Join the Discord Server of Whale Academy

Greetings
☯ ☯ ☯ ☯ ☯ ☯ ☯ ☯ ☯