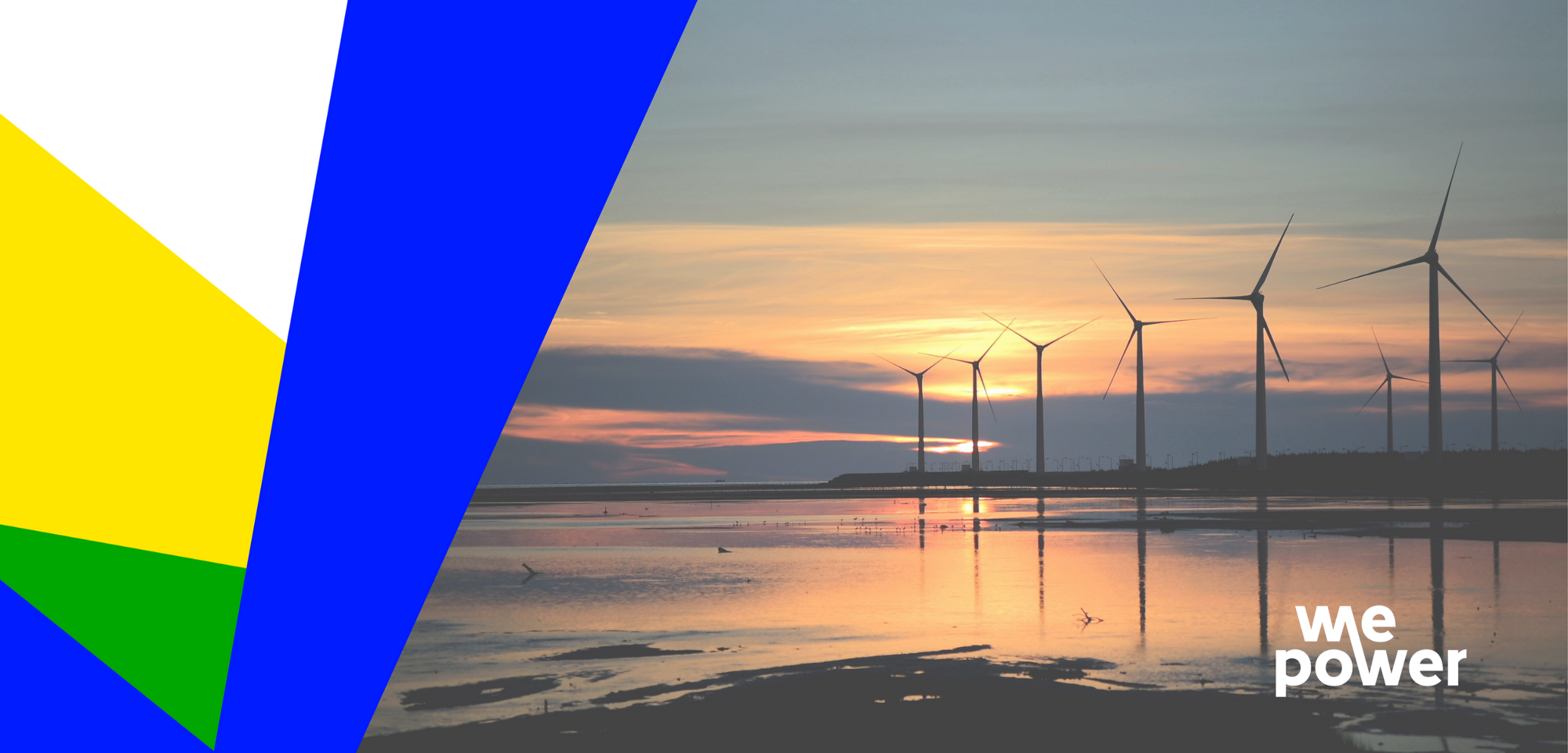 Reposted from Bitsify. Original article.
Standard ICO Report Structure:
Part 1: ICO Analysis (What is it about? What is the ICO intending to do? Describes what the platform is.)
Part 2: CROWDSALE ANALYSIS – DETAILS & TOKEN SUPPLY
Part 3: Useful Links (Further Research)
Part 1: ICO Analysis
WePower has grown to be quite a force in the ICO world ever since the first article was written. Today, as the date of the ICO comes close, there are 47,000 members in WePower's official telegram group.
A couple of updates are due on the crowdsale. After completing a private pre-sale, WePower has decided to expand the hard cap on the token sale. After raising and unprecedented 30 million USD from strategic investors and venture capital, WePower is making available 10 million USD for the main sale.
WePower Revisited
To recap, WePower is a Green Energy Network that enables renewable energy companies to raise capital cryptocurrency. In a way, WePower acts as blockchain venture capital fund in Green Energy companies.
These companies may sell tokens that are representative of the energy they are going to produce. Why not raise money by other conventional means, like taking a bank loan?
Believe or not, at this day and age when the world should be headed toward a greener future – banks have again made it harder for Green Energy companies to raise enough capital by increasing debt to capital ratios.
Debt to capital ratios are the loan amount a bank is willing to release as compared to how much capital a company has. It used to be 20:80 but is now 50:50. WePower wants to resolve this pain that is standing in the way of bringing renewable energy into the main power grid.
Public Sale Concerns and Private Sale Lock Up Period
There are concerns of the high level of bonuses offered to private investors – which may be as high as 50%. However, these tokens will be locked up for at least 12 months (until 1 February 2018).
There will then be a further vesting period for these tokens which should serve to placate the concerns of the immediate 'dumping' of private investors on main sale participants. WePower has also announced that the average private investment was as astounding half a million USD.
Hard Cap Update
The total hard cap increase will be 5 million USD ($40 million from $35 million). WePower states that this increased hard cap was necessary after they were selected for an Australian accelerator program which led them to feel that the company's operations required 2 teams.
Token Supply Update
There will be also a change in token supply (which will be updated in 'Crowdsale Analysis') from 289,000,000 to 746,403,007.29. About 80,000,000 will be sold in the main sale. Token distribution has varied slightly as well, and full details are updated below.
Individual cap
The individual cap for the crowdsale has been set to 0.2 ETH. While this may seem a miniscule amount, WePower has done this to be more inclusive and avoid gas wars. This limit will be lifted 5 hours into the crowdsale.
The ETH rate will be locked to 1000 USD, there for each 0.2 ETH will be equivalent to $200. With a token price of 0.125 USD, each investor may purchase 1600 WPR tokens.
Part 2: Crowdsale Analysis – Details & Token Supply
Total​ ​token​ ​supply: 746,403,007.29
Token​ ​Type: WPR
Token Price: 1 WPR = 0.125 USD
Token​ ​Distribution:
62% Presale and Public sale
20% Team tokens
15% Community and user growth tokens
3% Tokens for future needs
Crowdfunding​ ​Usage: N/A
Team​ ​Overview​ ​-​ ​Members​ ​&​ ​Advisors
Full team details may be found in Bitsify's introductory article, found here.
Part 3: Useful Links (Further Research)