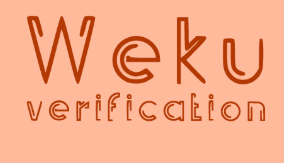 Hello everyone.
Most of you may be familiar to the weku platform which is similar to steemit where the bloggers can get engaged. Infact, it is a steemit clone which has not been listed in market yet.
This is not an official weku verification. It is conducted by Amar Community
If you have a weku id, please comment your weku username here.
Also comment in this weku post by reading the post properly.
Finally you will be verified and rewarded as a upvote in your weku post and on that particular comment in weku if the username matches.

Thank You.