WEKU Coin Listed On Steem Engine

Dear Community,
After launching WEKU Coin at the Bitshares Market several months ago, the Weku Team is thrilled to announce that Weku tokens are now for sale or trade on the Steem Engine Exchange. We look forward to expanding to more exchanges as WeKu grows in popularity and extend WEKU user base in the future.
WEKU is a Blockchain Social Media Platform where user can blog and earn WEKU Token. WEKU users are blogging on different platforms and use the opportunity to blog, share or repost their original content on WEKU.
Unlike many other platforms, we encourage users to blog in their local language and support them by delegation. Our focus is on different communities, creating engagement and offering users with no English language skills the ability to blog and earn equal to users with a standard English speaking user base.
WEKU currently represents a small community with a family friendly environment. We have strict rules regarding intellectual property. We do not support flag wars and negativity. There are currently many active curators waiting to support new users with warm welcomes. We support human interactions, use of bots will be limited and bit bots are not allowed.
We hope to see many new users join our platform and earn additional tokens from blogging. The blockchain world is expanding fast and we all can take advantage of being everywhere and also take advantage of being a WEKU early adopter.
Joining WEKU as an early adopter will give you a chance to become a WEKU whale. Many have previously missed this opportunity on some of the bigger platforms, but on WEKU you will be able to reach your goal.
Get your free account within 15 minutes including 200WP delegation now!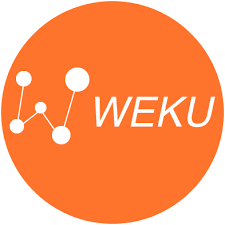 Coin Description
Weku tokens are created by the WEKU Official Team. WeKu is the first SAAS blockchain social media platform and runs on the WEKU blockchain. We support individual users along with their communities by providing token delegations to support communities making WeKu unique in that capacity. We also encourage users to blog in their native languages and earn rewards.
---