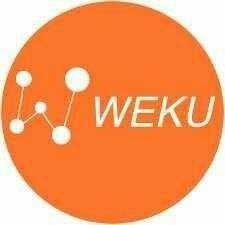 hello friend here I'll explain a bit about the platform weku , weku is a blockchain future where we will be paid the prize in writing or a post.
My Opinion About Weku
Although the platform weku recently launched and may be according to your weku will not be able to match the steemit, there is still no harm in trying. But if we read the white paper they about weku, it looks very promising.
Although it will require a very long time to achieve your goals and desires are written on white paper. However back at base, we are only users so there is no harm in trying and maybe later weku will be successful.
weku same as steemit and it makes no difference, but unfortunately steemit now it's almost not preferred because of too many issues that bad, for that friend of a friend was supposed to be at weku, here we are paid according to the quality of the writing, so don't miss it friends, don't forget to join in the weku and don't miss it because here we are paid with tokens weku and wkd that we can convert to digital currency or bitcoin, so please join here.
Let's Join With The Platform Weku Now..!!
https://deals.weku.io