I am walking to the station to catch a train that will take me home when a couple of guys who were up to no good stopped by me in their jeep, picture frames and cameras hung around their necks. They jumped out of the Jeep.
"Where are you going, Peggy Sue?" said one of the men.
Peggy Sue was the name they gave me after they found out I admired the character from a Johnny Cash song.
"To catch a train that will take me home." I keep my stride without turning around hoping they'll go away.
Their steps hit the pavement as they quicken their pace.
How could this be the day of all days to be hassled by a bunch of rednecks I thought.
"Peggy Sue," said the other man, "I've got something for you."
Let me keep walking and pay no attention to them. Home is not far away and neither are the docks that will take me there.
"Peggy Sue!"
"I think they've gone," Marie said, her head turned, her breath hot on my ear.
"No," I shake my head violently in the chair, "They were just here. I was walking to the station ... no, the shipyard ... going home. Where am I now?"
I look down with the only eye I can open at my shoe that had the laces tied together with a picture of the happy years of my youth. A bag with things I kept to keep me entertained is beside my feet.
"Hush." Marie whispers into my ear, "Listen to the sound of the harmonica playing against the thunderous background as you imagine sitting next to a log. The waves cash, a breath in you take."
I didn't want to breathe until I remember the movie Redbelt. "Breathe and you can get out of any situation," is what was said to the student.
I looked around with my one good eye. Her hot breath inflamed my ear distracting me from finding the image that came to mind.
The red mark on his face, the man standing next to the tent, moved his body in a way that was contagious. The woman next to me began mimicking his movements as her tongue pressed against my ear.
The ship, I thought, had to be on the other side.
"Peggy Sue," I heard again as I snapped back to the shipyard, "I said I have something for you." He strokes his ear with one hand while the other was in his pocket grabbing something that looked large in his pocket. He pulls it out and holds it out for me to see.
It is Maria. The same Maria I'd come to know in my youth but left because the war had called me. But why this? Why am I snapping back and forth between times?
My thoughts raced as I woke up next to a log, thunder clapping in the background along with the waves smashing against the sandy floor. Maria ...
THE END
---
---
If you would like to find out what freewriting is all about, go here.

Regular Freewritehouse features
Announce the Adoptee -Monday
Recommend your Favorite Freewrite and Win SBI - Tuesday
We-Write and win SBI - Every other Wednesday
Freewrite Favorites - Thursday
Adopt Me!! -Friday
Over 20 Club - Saturday


# Badges

---
---
If you are enjoying my work, please -
===
Upvote my posts through steem auto and add the other people and groups you would like to support.

Support me and others through steembasicincome shares. (This also helps you because you will also get a share for sponsoring somebody.)
Affiliation links
Click here --> Steemmonsters. This is an official affiliate link. So, not only will you get awesome cards, but you will also be helping me out.
---
---
A project with me and the bananafish knights is yours to quest in.
Although the riddle has been solved by a magnificent sleuth, Quest in the Realms is out for you to explore.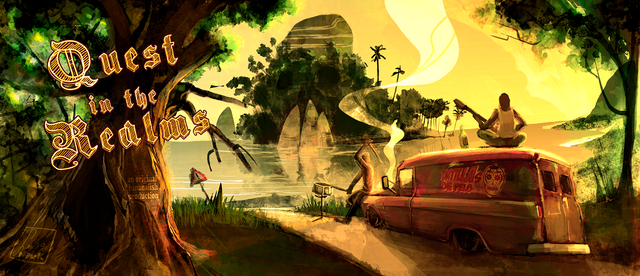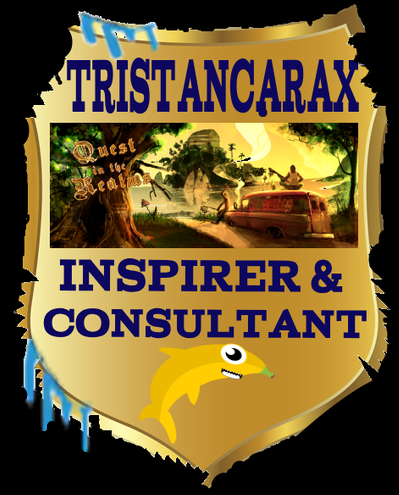 [created by @ brisby]
---
---
Tools:
---
---
Ongoing Contests
---
---
My Completed Freewriting prompts:
---
---
---
---
---
---
---
===
How can you make this table or create something even better?
stackedit.io, which is great for seeing what you are doing while you are building your page.