Anthony Burris Green traced one jagged fingernail along the railing. Then, he opened the knife. Shut it and opened it again. The Uber driver's texted said he was right around the corner. However, it hadn't showed up.
Anthony checked his phone again. No text. His mind started to race at what is going to happen with the international defense team if he was late.
A person coming out of the Starbucks offered to give him a coffee. She said it was for a friend that never showed. His eyes caught sight of her tatter skirt as it flapped with the gentle breeze. It took him back to the cold, dry, and frosty nights he'd spent in the barn with her, his ex.
"No. Thanks. I should get going."
He didn't wait for her response, hopping over the railing landing on my feet with a loud thud that sent his legs tingling.
Age is started to catch up with me he thinks.
He walked to the curb.
Not due to moonlight, but because of her dream, read the text.
"What the he..."
Before he could finish, he saw the SUV coming screaming around cars, nearly getting sideswiped before coming to a screeching halt right before Anthony.
The drive screams out the rolled down the window, " GET IN MAN! We've got a Japanese pregnancy happening in the back seat."
Anthony stood froze for a few seconds before a group of men came from behind him, grabbing him by the arms and legs and tossed him into the SUV's side door that was opened by a person on the inside.
The SUV bolted to top speed like an indie race car.
Looking around, Anthony saw no pregnant women but he did see a woman.
"The dream told me to come for you," she said with a half-cocked smile.
"She ain't what you think," she said after taking a sip of her slushy. "Bella. Oh ... That one has a bit of a bite."
"What are you talking about." He couldn't hide the fact that he knew something was up when Bella turned on him in the barn.
"Going to play coy with me?"
Anthony played with his knife, his nervous tick done unconsciously.
"Stop playing with that knife and tell me what happened that night."
"The interjection from Hubert Walker disrupted what she was going to due to me. I could hardly breathe in her presence. The snake-like ropes were closing in on me."
"That is part of the team's tactics. Send the beauty to get the beast."
---
---
If you would like to find out what freewriting is all about, go here.

Regular Freewritehouse features
Announce the Adoptee -Monday
Recommend your Favorite Freewrite and Win SBI - Tuesday
We-Write and win SBI - Every other Wednesday
Freewrite Favorites - Thursday
Adopt Me!! -Friday
Over 20 Club - Saturday


# Badges

---
---
If you are enjoying my work, please -
===
Upvote my posts through steem auto and add the other people and groups you would like to support.

Support me and others through steembasicincome shares. (This also helps you because you will also get a share for sponsoring somebody.)
Affiliation links
Click here --> Steemmonsters. This is an official affiliate link. So, not only will you get awesome cards, but you will also be helping me out.
Drug Wars. Want to get paid for selling drugs without getting hassled/molested/tased/killed/tortured by the largest, organized gang, an entity that takes your drugs and sells them where you were going to, in the world? I'm not sure what else could be more alluring. Oh, yeah. Don't forget to watch your stash. Eyes will be watching and there will be people stealing/taking what is rightfully yours!

Do you have eyes that see the larger picture? If so, feel free to connect with me. I can help answer questions and get you signed up. This is BIG!!!
---
---
A project with me and the bananafish knights is yours to quest in.
Although the riddle has been solved by a magnificent sleuth, Quest in the Realms is out for you to explore.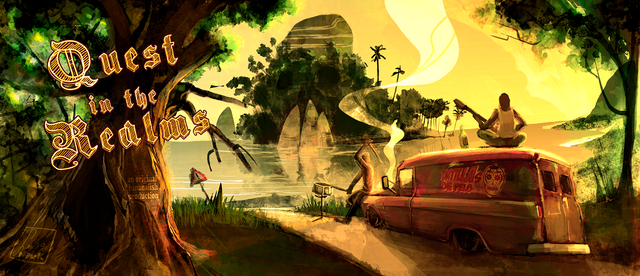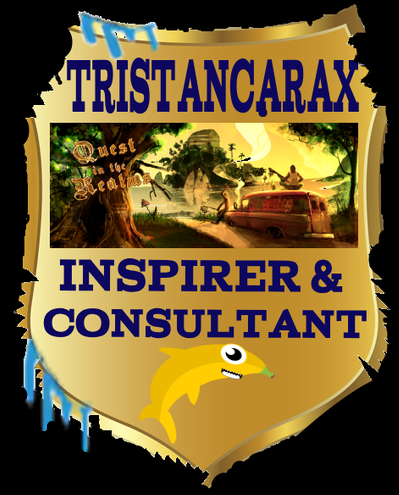 [created by @ brisby]
---
---
Tools:
---
---
Ongoing Contests
Books
---
---
My Completed Freewriting prompts:
---
---
---
---
---
---
---
===
How can you make this table or create something even better?
stackedit.io, which is great for seeing what you are doing while you are building your page.