A burning question began to grow stronger in my heart day by day. "Is there anything missing..." Patting down the man one last time, I found a pocket watch in his breast pocket. Examining the gold plated watch, I see the engraving To my divine son - Mom.
I put the watch in my pocket and stood up to go. The door flung open with two armed men with Berettas slinking in. I grab a sky pole and stab one of the gunmen in the hand. He drops his weapon.
With my foot, I kick the other gunman's hand. His finger pulls the trigger, hitting his friend in the head. Grabbing the glass bottle from the table, I smack the alive gunman over the head with it and stab him in the throat with the sky pole.
I wipe the blood away from my eyes. Getting off the train is going to be a challenge.
I walk through the open door.
"Your feet shall walk upon a plush carpet of contentment," says the girl with long black and grey hair. She's latched onto the roof of the caboose. She snarls.
I plug her with three rounds. My shots hit vital organ spots but she merrily laughs at the failed attempt to cause her damage. My mouth drops. What can survive three bullet holes?
In front of me, the wooden floor turns into a plush carpet. Small threads turn into the bodies and heads of a snakes. They grew teeth at an alarming rate. Poison is oozing out of their glands down the two massive fangs.
I hop up on a seat. As I do, she throws a book at me, which hits me in the head. She laughs as I look at her.
I take out my lighter and snatched up rope hanging down from a compartment. After lighting the rope, I drop it on the ground. The snakes retract their heads.
"If you are dead and if the tourists are dead, there will be no one to know of what happened," says the little girl as she watches her snakes burn like a dry pine tree. Turning her attention back to me, she shatters the glass windows with her voice. Every piece that falls toward the floor is floating under her conscience control.
I lift up a roulette table in the nick of time, blocking tiny pieces from tearing my face to shreds. I fire off two more rounds. I miss, both times, the fire extinguisher as the train lurches from one side to the other.
I then remember the watch. Pulling it out, she hisses and asks, "Where did you get that?"
"From the dead man," I say pointing behind me. "In there."
"You've taken what is precious to me. Give it back."
I throw the watch in her direction. It lands on the ground beneath her. She climbs down from the ceiling, picks up the watch, and goes out the door to the roof.
THE END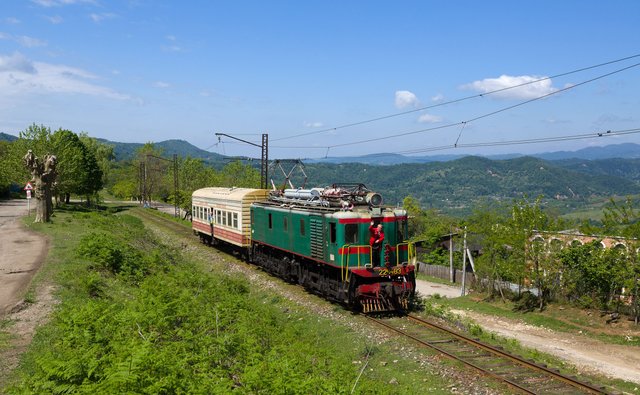 source
---
---
---
---
If you would like to find out what freewriting is all about, go here.
Regular Freewritehouse features
Announce the Adoptee -Monday
Recommend your Favorite Freewrite and Win SBI - Tuesday
We-Write and win SBI - Every other Wednesday
Freewrite Favorites - Thursday
Adopt Me!! -Friday
Over 20 Club - Saturday
# Badges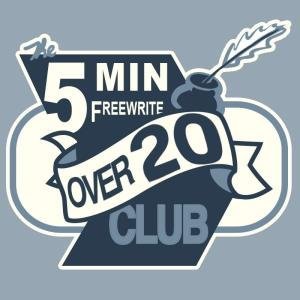 If you are enjoying my work, please -
===
Upvote my posts through steem auto and add the other people and groups you would like to support.

Support me and others through steembasicincome shares. (This also helps you because you will also get a share for sponsoring somebody.)

Click here --> Steemmonsters. This is an offical affiliate link. So, not only will you get awesome cards, but you will also be helping me out.
---
---
Coming to you from arcange, a friendly warning to all who want to be successful on the steemit platform:
A bit of paranoia is the basis of security.
There are a few simple rules to follow in order to avoid having your account hacked:
Rule 1: NEVER, I repeat, NEVER use or give your owner key or password!
Rule 2: Use your posting key to login, post and vote on trusted websites like steemit.com or busy.org.
Rule 3: NEVER give your active key as this key allows to control your funds! Only use your active key for special operation like money transfer or account update on trusted websites like steemit.com.
Rule 4: Anywhere else, if you are requested to provide any of the above key: RUN AWAY!!!
---
---
Tools:
---
---
Ongoing Contests
---
---
My Completed Freewriting prompts:
---
---
---
---
---
---
---
===
How can you make this table or create something even better?
stackedit.io, which is great for seeing what you are doing while you are building your page.