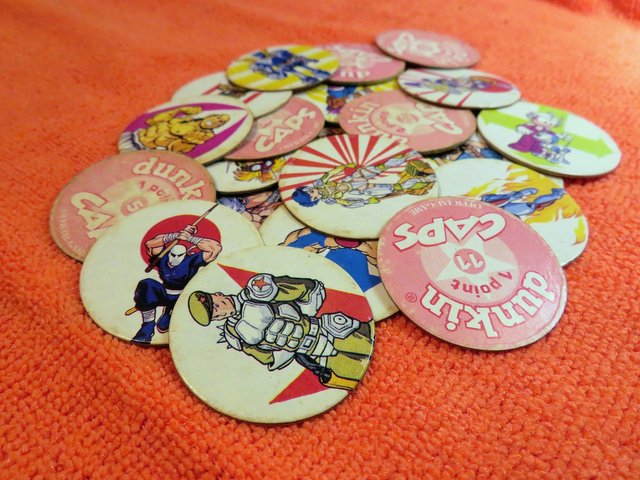 source
Keep-all Pogblast
"That's our motto, and if you can't abide by it, then you are not the type of person we want hanging out in our playground."
The swing gently swung back and forth, creating a squeaking sound as it did. The jungle gym was littered with other children climbing up and down, inside and out of its round structure. The teachers were congregated around the merry-go-round making sure the second graders didn't fall off.
The new boy, Garry, who came from the other side of town, who was circled by a gang of fifth graders, who was being looked at like a crackpot, pushed his way past Johnathan who was head of the group, a self-proclaimed bully.
"Did you not hear what I said?" Johnathan asked as he watched the new kid move through the parting kids that were making way for him. Johnathan's face turned beet red because he felt humiliated that he wasn't being respected.
Prepare before you see them. They could be dangerous. This is the motto Garry lived by. He got it from his favorite superhero in the comic book world, Professor Slammer.
"I've got a challenge for you, Johnathan," Garry said. He hopped scotched down the line skipping numbers three and five. When he finished, he put his hand inside of his jacket pocket and pulled out a slammer.
Johnathan moved toward Garry, waiting to hear what he had to say.
"Johnathan, if I smash you in a game of keep-all pogblast, then you will have to leave the playground. If I lose, then I'll leave the school for good. Sound like a deal?" Garry flipped his slammer in the air by holding it on his forefinger and flicking his thumb, snatching it with his hand out of the air when it was a foot above his head.
The burn hurt Johnathan. He had never lost at a game of pogs since he started months ago. He never lost because if he did he would beat the kid up. But that was out of sight of the teachers and out of sight of witnesses.
Johnathan threw his pog down in disgust and said to the group around him, "He cheated. Time to take out the trash."
The kids in the group first looked at one another. They recalled the black eyes, the name-calling, the excuses they told their parents, the shame they felt for not sticking up for themselves. Then they looked at the new kid.
Garry wasn't afraid. He stood with an air of superiority that the group liked. He wasn't mean to them. He didn't call them names. He wasn't even resentful toward them after the trouble they caused him after allowing themselves to follow Johnathan's will.
One by one, each of the kids left Johnathan's side and joined Garry. There was now a circle formed around Johnathan who had a look of terror on his face.
"It looks as if," Garry said in the best impression of Professor Slammer he could muster, "you've been slammed and its time to vacate the premises."
THE END
If you would like to find out what freewriting is all about, go here.

Regular Freewritehouse features
Announce the Adoptee -Monday
Recommend your Favorite Freewrite and Win SBI - Tuesday
We-Write and win SBI - Every other Wednesday
Freewrite Favorites - Thursday
Adopt Me!! -Friday
Over 20 Club - Saturday


# Badges

---
---
If you are enjoying my work, please -
===
Upvote my posts through steem auto and add the other people and groups you would like to support.

Support me and others through steembasicincome shares. (This also helps you because you will also get a share for sponsoring somebody.)
Affiliation links
Click here --> Steemmonsters. This is an official affiliate link. So, not only will you get awesome cards, but you will also be helping me out.
---
---
A project with me and the bananafish knights is yours to quest in.
Although the riddle has been solved by a magnificent sleuth, Quest in the Realms is out for you to explore.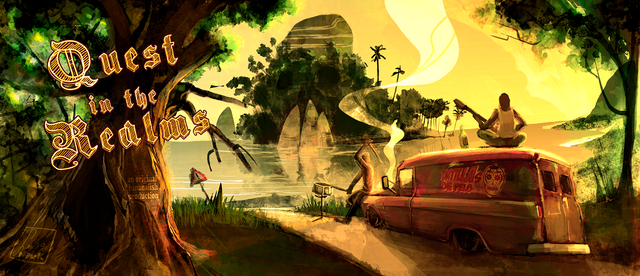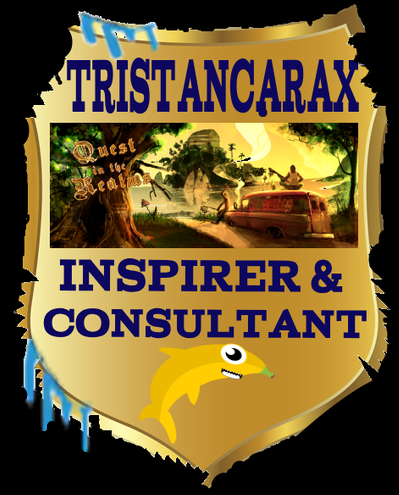 [created by @ brisby]
---
---
Ongoing Contests
---
---
My Completed Freewriting prompts:
---
---
---
---
---
---
---
---
---
Curie Author Showcase - May 24, 2019
===
How can you make this table or create something even better?
stackedit.io, which is great for seeing what you are doing while you are building your page.