I decided to watch my neighbor all the time. Dog poop on the lawn meant that I needed to teach her a lesson. I'd called the police and they told me they were not going to investigate the issue because they had more important things to do.
I sat at my window, the shades drawn as I peeked out through a small hole I'd made with a small cutting knife.
The street was being repaired. The excavator dug up the street and put the rubble into the dump truck.
The sound of beeping was coming from an armored security car backing its way out of a business driveway out into the gridlocked street.
I watched for the redhead, who I knew had the tiny dog leaving the poop right outside of my apartment directly underneath my window.
I spotted her coming down the street with a cigarette in hand. When she was safely on the sidewalk, she let the dog loose. Its leash was dragged on the ground as she turned to speak with one of the men in an orange vest holding up a sign with stop on one side and slow down on the other.
"Congratulations for ranking in the top 20. Your reward is..." said the man loudly enough for the next couple blocks to hear as he embraced her with a hug. I saw him whispering something in her ear. She giggled, completely forgetting about her dog.
I watch the little beast. First, it sniffed the fire hydrant and pees; then the same thing happens with a tree; then the little shit comes underneath my window to do its dirty deed.
I waited for the dog's poop to be halfway out of its butt before dumping a bucket of hot glue on top of the little sucker.
It yelps and runs frantically around not sure which direction to go. Glue got into its eyes as it ran face first into our brick building.
I hurry away from my window so proud of my accomplishment.
I heard the woman scream when she saw what had been poured on her dog.
The trumpet was loud as the booming sound came out of my stereo, effectively drowning out the noise from the outside world. It was time for me to take a nap. Rising up early had tired me out. I had the day off so I could take it easy for the day. I'd just let the music play.
An hour later...
In my dreams, I was dancing in the clouds with the man I'd always drempt about.
"Who was ever going to find out?" I asked him, a sinister smile pursed from my lips.
He looked at me like he'd done the first time we'd laid eyes on each other. My heart fluttered when he pressed his lips against mine.
I pulled back from him after a long minute. "I'll never have to deal with that redheaded tramp and her little dog ever again," I said laying down my sacrificial spoon on the coffee table.
The I heard it. Barking from some unknown distance getting progressively louder and louder in a spray of sounds that rang my eardrums. I turn to see the mutt. Its teeth showed and drool dripped from them.
"I'm here to eat you, bitch," it snarled. "Revenge is mine on this plane."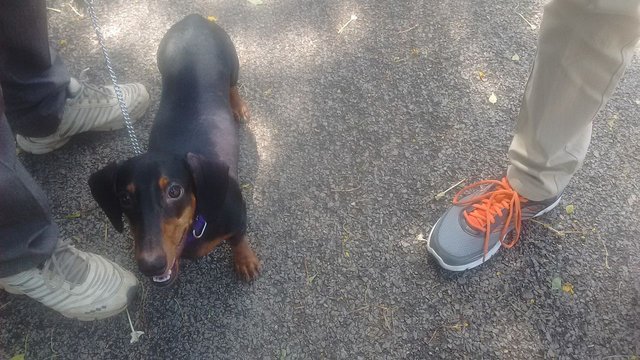 source
---
---
If you would like to find out what freewriting is all about, go here.

Regular Freewritehouse features
Announce the Adoptee -Monday
Recommend your Favorite Freewrite and Win SBI - Tuesday
We-Write and win SBI - Every other Wednesday
Freewrite Favorites - Thursday
Adopt Me!! -Friday
Over 20 Club - Saturday


# Badges

---
---
SPECIAL ANNOUNCEMENT:
Although the riddle has been solved by a magnificent sleuth, Quest in the Realms is out for you to explore. Click to start your adventure.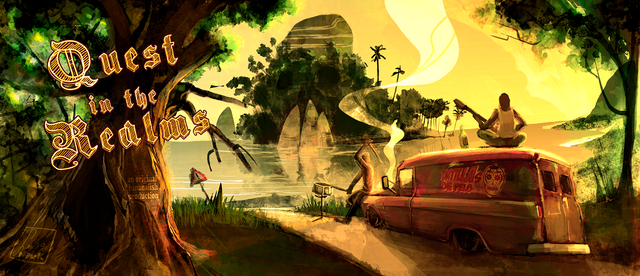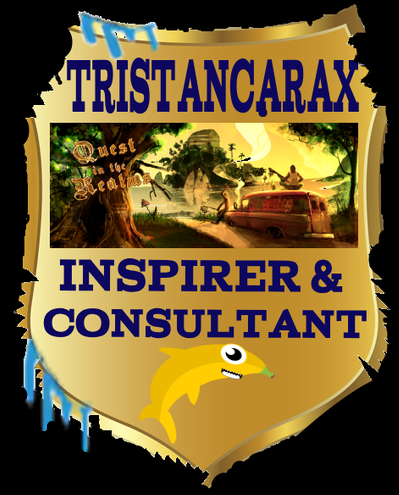 [created by @ brisby]
---
---
If you are enjoying my work, please -
===
---
---
Tools:
---
---
Ongoing Contests
---
---
My Completed Freewriting prompts:
---
---
---
---
---
---
---
===
How can you make this table or create something even better?
stackedit.io, which is great for seeing what you are doing while you are building your page.