The tea was getting cold. How much longer did he expect her to wait? He blew the dust off the clock he'd gotten from his time in Turkey. The dust swirled around like a small tornado.
He knew what he was doing - stalling for more time because he was afraid to face his fear. Every bone in his body wanted him to run out the back door of the shop.
He takes a look at her from behind the one-way seeing glass. She turns a page of her book. Her eyes squint then widen, then open in a surprised shock.
Must be a good book he thought to himself. He looked at himself in one the bottom of the stainless steel pot. You're going to give her the message. It has been order of you. Death with come if you don't deliver the message.
With this thought in mind, he picked up the tea pot along with the cup and headed out the double door to greet her.
---
---
"But it's only something I am saying, you see. I have to go somewhere else." He shifts back and forth from the tip of his toes to the back of his heals.
"You've got to stay with me," she tosses the letter down on the table. "I'll be lost without you."
"Drink your tea." A bead of sweat drips down his face. He watches as she takes a big gulp. He has to get out of her before the boss arrives.
He stands thinking of his escape plan now that she has the sleeping toxin in her. I'm going to the bathroom... no, no, no... I'm going to answer a phone call in the back room. The phone rings; saves him from making up an excuse to leave her.
He enters back through the double doors and picks up the corded phone off the receiver.
"Is it done?"
"Yes."
"Good. Head out the back door and come back tomorrow for another mission."
---
---
"The mystery is starting in 10 minutes," said the man from behind the ticket booth.
"I'll take a ticket for one," he said.
"You'll be glad you did." Their was an eerie look in his eye, and his smile was as crooked as the Mona Lisa's.
He enters the doors leading into the seating area of the theatre and chooses a seat in the middle row facing the middle of the screen. The commercials on the screen erase his mind of any wrong doing. He is home free. He'll have money in the bank. He'll be able to pay for his mother's operation. Sacrifices needed to be made. He was going to be poor forever.
The lights went dim. The only thing that can be heard is him crunching popcorn and the flicker of the movie projector.
On the screen flashes the woman who he served tea too.
One last actress in the world won't hurt anyone.
[
](Photo by Katherine Barcsay from Burst)
---
---
If you would like to find out what freewriting is all about, go here.
Regular Freewritehouse features
Announce the Adoptee -Monday
Recommend your Favorite Freewrite and Win SBI - Tuesday
We-Write and win SBI - Every other Wednesday
Freewrite Favorites - Thursday
Adopt Me!! -Friday
Over 20 Club - Saturday
# Badges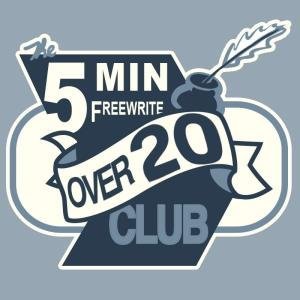 If you are enjoying my work, please -
===
Upvote my posts through steem auto and add the other people and groups you would like to support.

Support me and others through steembasicincome shares. (This also helps you because you will also get a share for sponsoring somebody.)

Click here --> Steemmonsters. This is an offical affiliate link. So, not only will you get awesome cards, but you will also be helping me out.

Send steem directly to me! because you want to. 8-)
---
---
Coming to you from arcange, a friendly warning to all who want to be successful on the steemit platform:
A bit of paranoia is the basis of security.
There are a few simple rules to follow in order to avoid having your account hacked:
Rule 1: NEVER, I repeat, NEVER use or give your owner key or password!
Rule 2: Use your posting key to login, post and vote on trusted websites like steemit.com or busy.org.
Rule 3: NEVER give your active key as this key allows to control your funds! Only use your active key for special operation like money transfer or account update on trusted websites like steemit.com.
Rule 4: Anywhere else, if you are requested to provide any of the above key: RUN AWAY!!!
---
---
Tools:
---
---
Ongoing Contests
---
---
My Completed Freewriting prompts:
---
---
---
---
---
---
---
===
How can you make this table or create something even better?
stackedit.io, which is great for seeing what you are doing while you are building your page.