Spring rolled around and it occurred to me that I hadn't been home in two years. The witness protection program was coming to an end. I'd be on my own in the next couple of months. I was told I could never return home.
I watched the trees sway in the wind from the park bench I sat on remembering the day that I called in quits from my short crime spree with the mob. I recalled asking who was going to save me? when the revolver was pressed against my temple.
My wife didn't know about my past and the real reasons of why I'm in a tiny, grassland place. Will I tell her? Should I stay? Marco said I'd have a nice job for staying quiet about the truth for so long.
Sally, my child, came up from behind me with bread in her hands to feed the ducks with.
"Don't feed the ducks bread, Sally," I said. "It isn't good for them to eat bread because it is toxic to their bodies." My mind wondered again.
I tried to reason with them. "If I get into bed with you guys, I lose my clients."
"What clients, daddy?"
I hadn't meant to speak out loud. Before I had a chance to come up with something, a duck flew and landed on the bench beside me. It had a cellphone in its wing.
"Quack'em here. We got 'em."
My jaw went slack. I hadn't tripped since my days in high school. I must be sick.
"He's looking a little pale. I thought you told me this guy had already been briefed... Funny. Very funny."
My eyes rolled to the back of my head and I fell over, falling to the ground.
Sally came to me and pushed me, attempting to wake me. I couldn't feel her nor her shaking me.
"Get up, Lucas," the duck said bringing out a laser weapon from underneath its other wing. "Don't make me zap you."
Far back in the tunnel, the ducks were gathered around me whispering.
"He can't handle it."
"What do we want with that thing?"
"He is the exception to the rules."
"We should throw him over the fire and toast him like his kind has done to us for centuries."
I move because my arm was asleep, which caused them all to jump back. I pushed myself up to a seated position.
"Lucas," one of the ducks said stepping forward, "you are our Robinhood. We have plans for you. In case you are thinking of saying no, think about your daughter. We have her in a secure location."
My eyes squinted at the little beast. "You're holding her hostage?"
"Just until we get what we need from you."
"And if I decide to kill all of you?"
"Think of your daughter."
I didn't know where they had her. I'd have to go along with their plans until I can find her.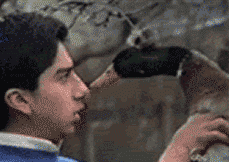 source
---
---
If you would like to find out what freewriting is all about, go here.

Regular Freewritehouse features
Announce the Adoptee -Monday
Recommend your Favorite Freewrite and Win SBI - Tuesday
We-Write and win SBI - Every other Wednesday
Freewrite Favorites - Thursday
Adopt Me!! -Friday
Over 20 Club - Saturday


# Badges

---
---
If you are enjoying my work, please -
===
Upvote my posts through steem auto and add the other people and groups you would like to support.

Support me and others through steembasicincome shares. (This also helps you because you will also get a share for sponsoring somebody.)
Affiliation links
Click here --> Steemmonsters. This is an official affiliate link. So, not only will you get awesome cards, but you will also be helping me out.
Drug Wars. Want to get paid for selling drugs without getting hassled/molested/tased/killed/tortured by the largest, organized gang, an entity that takes your drugs and sells them where you were going to, in the world? I'm not sure what else could be more alluring. Oh, yeah. Don't forget to watch your stash. Eyes will be watching and there will be people stealing/taking what is rightfully yours!
Primary Goal: Do you love the product? Will you use the product for yourself and/or get it for others? The first step is accomplished if you say yes to these questions.
Time for the next question, should you choose to go that far.
Secondary Goal: Sales: This is a unique team building opportunity followed by a very unique business plan. No one gets to the top alone. This option is for those of you who are ready to make a change in your lives simply by buying the things you already use everyday at the same or lower cost than many stores you currently get your everyday products from. After watching this brief introduction video, Atomy Business Plan, please, fish around some more. When you're ready, feel free to connect with me. I can help answer some questions, and I can get you signed up.
---
---
A project with me and the bananafish knights is yours to quest in.
Although the riddle has been solved by a magnificent sleuth, Quest in the Realms is out for you to explore.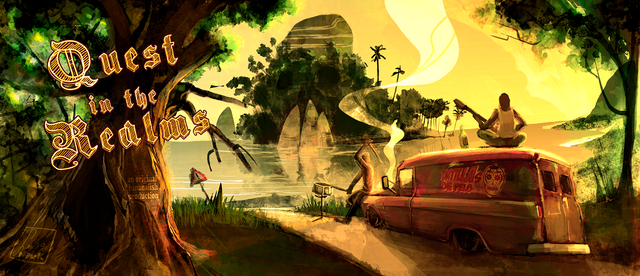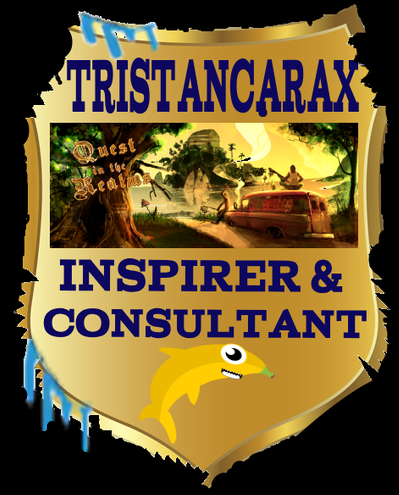 [created by @ brisby]
---
---
Tools:
---
---
Ongoing Contests
Books
---
---
My Completed Freewriting prompts:
---
---
---
---
---
---
---
===
How can you make this table or create something even better?
stackedit.io, which is great for seeing what you are doing while you are building your page.