Helping Promote WEED CASH in WEED SHOPS Part 1.
So yesterday I was talking to @richardcrill and came up with the wonderful idea to help promote WEED CASH inside WEED SHOPS. Through CMMerch I have various connections with La Mota and Electric Lettuce.
So after a lengthy conversation with some of the big wigs at Electric Lettuce, they decided that it would be awesome to promote WEED CASH to their Customers & also use the site themselves.
Heres the Run Down.
Free WEED CASH Promotion. Posters, Cards, Etc
Sell WEEDCASH Merch. Shirts, Hats, Etc
Promote Customers signing up to WEEDCASH.
I'll give a more detailed post over the next week or so, but I just wanted to update the Community!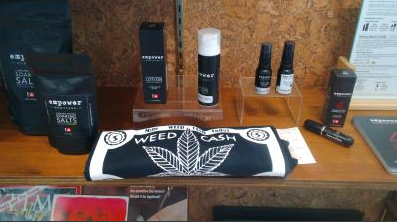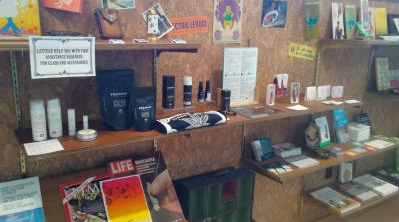 Here is their website: https://electriclettuce.com/cannabis
Heres some previous post including some work I've done with Electric Lettuce.
https://steemit.com/cmmerch/@sirlunchthehost/a-small-look-behind-the-scenes-and-before-the-cmmerch-meet-the-makers-event