3 New Things for WeedCash - Our Own Video Network, Staking Rewards, and an Air Drop
Thanks to STEEMP earnings from our recent WEED Miner(WEEDM) and Weed Mega Miner (WEEDMM) sales we have been able to get a few things done. These upgrades cost us in ENG tokens so we have been scooping them up cheap and mining them with EMFOUR.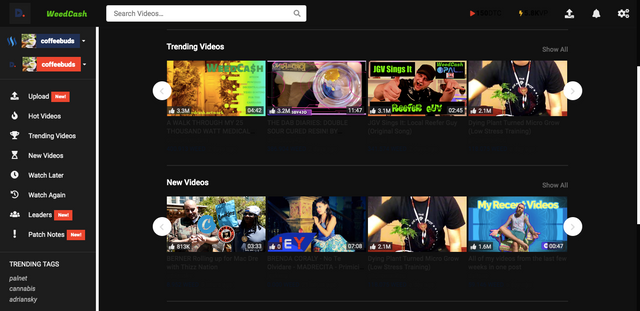 https://video.weedcash.network/ is our own decentralized video hosting platform through a collaboration with Steem-Engine and D.Tube! @aggroed(Steem-Engine) and @heimindanger (D.Tube) have teamed up and made it possible to combine these great technologies into a community specific video platform!
2. Staking Rewards
5% of the current reward pool has been allocated to staking rewards. This makes the reward pool distribution as follows:
Reward Pool - 3600 WEED per day
75% PoB Rewards (60/40 Author/Curator - 45% Author/30% Curator)
20% Mining Rewards (4% WEEDM/16% WEEDMM)
5% PoS Rewards
3. Air Drop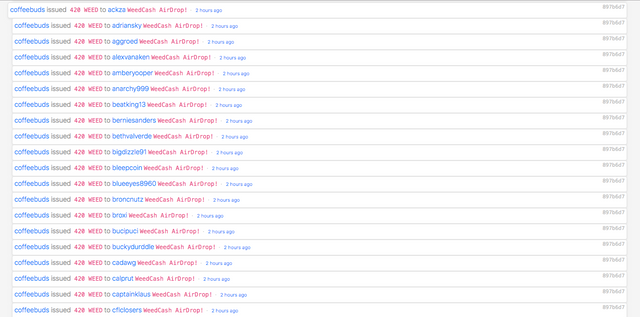 We are air-dropping WEED to 120 people! Anyone who has used the cannabis or weed tag in the last 6 months and has any amount of pal staked will get 420 WEED tokens! There are a lucky few who were part of the first distribution where 50 people received 420 WEED.
Much More to Come
Now that we have the basic network tools in place we will get our documentation in order and begin promotion.