Rolled Up an Afternoon ZOMBIE OG Spliff with OCB Ultimate Papers - Indica dominant relaxation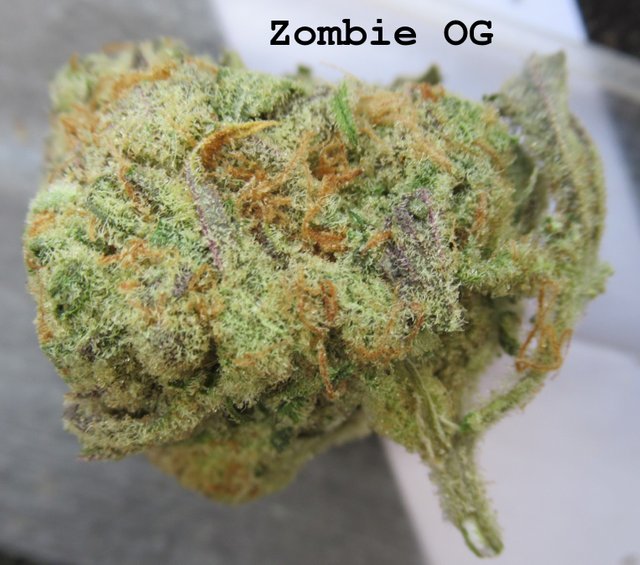 Hello fellow tokers, this is my first post on WeedCash :) My name is Jack, and i do enjoy the cannabis. Rolled up a Zombie OG 90/10 Indica dominant spliff for a relaxed, well cushioned, lightly energetic, and euphoric afternoon.
ZOMBIE OG Indica dominant
The Zombie OG 90/10 Indica dominant strain was created with the crossing of the OG Kush and Blackberry strains (Source). These Zombie OG buds have 24% THC.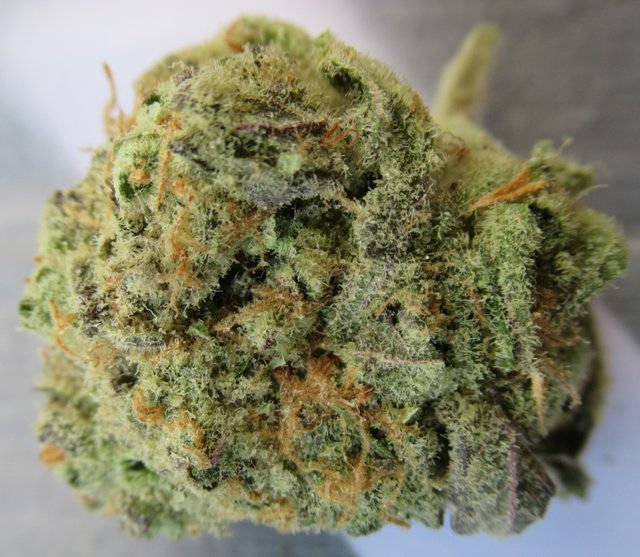 Zombie OG Looks
The Zombie OG buds have shimmering light and dark greens, a couple dashes of purple, bright orange pistils, all with a thick coating of white and amber trichomes. Resinous multi-color buds, tasty.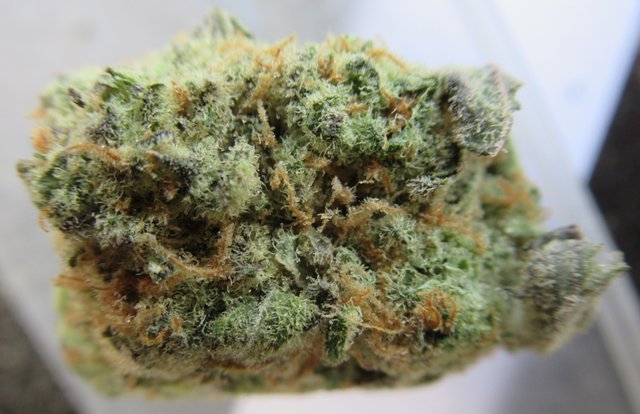 Zombie OG Scent
These Zombie OG buds have a sweet pine, lemon, and light lavender scent to them.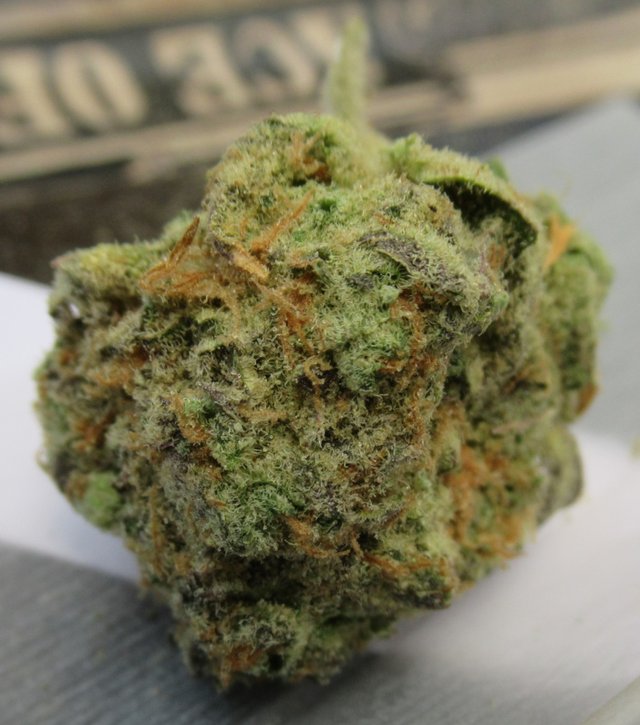 Zombie OG Effects (Source)
May Relieve ADD/ADHD, Anxiety, Arthritis, Bipolar Disorder, Chronic Pain, Depression, Eye Pressure, Hyperactivity, Inflammation, Loss of Appetite, Migraines Effects Creative, Happy, Hungry, Relaxing, Sleepy, Sociable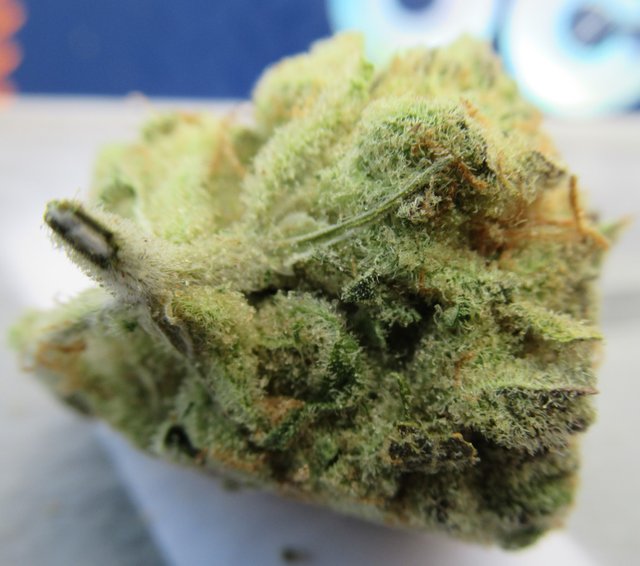 Zombie OG Spliff
Split some Zombie OG buds for the grinder, rolling up a spliff with an OCB Ultimate paper. The papers are made with flax fiber, "Ultimate Thinness and Lightness", weighing in at 10g/m². They roll easy, burn slow and smooth.
Zombie OG grindage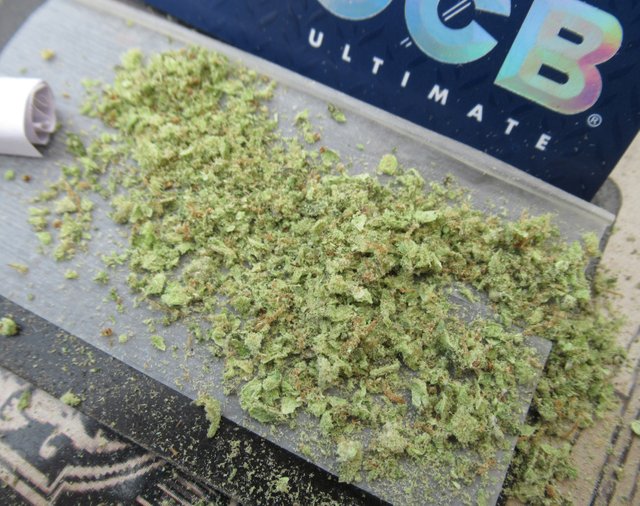 Spliff Rolled Up, Sparked
Zombie OG Flavor
These Zombie OG buds have a sweet fruity lemon-lime pine with a touch of diesel spice flavor to them - the terpenes are mouth tingling and drying, sip of water will fix that. The pine and the light spice remind me a of ginger-ale, definitely an OG Kush descendant. The flavors darken as the spliff burns down - excellent sweet citrus pine aftertaste.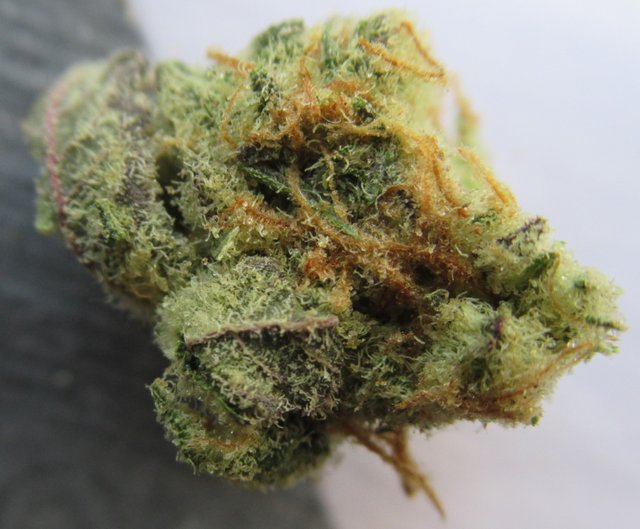 Zombie OG Effects
Solid Indica dominant relaxation with these buds - excellent mind and body cushion with an euphoric and lightly energetic undertone. Laid back and cheerful buds.
I try to keep a Indica dominant strain around for the last smoke of the evening. These Zombie OG buds are a solid night cap and aren't too draining for a laid back morning or afternoon.
Do you have a favorite Indica dominant strain ?