WEED Miners Now Available!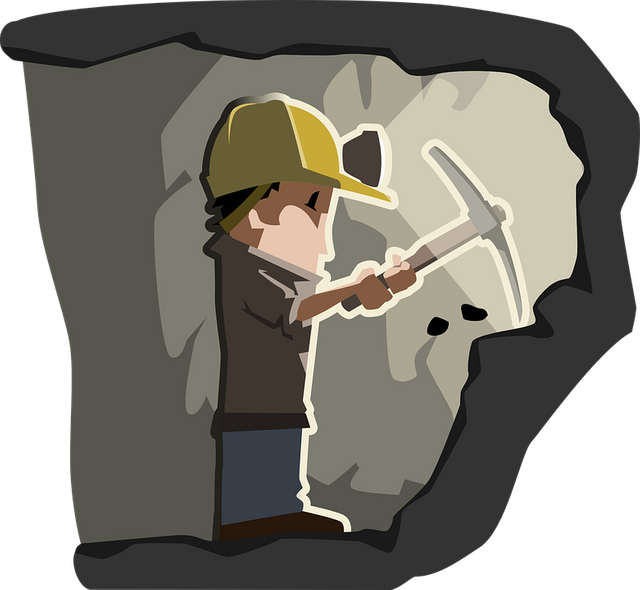 These miners offer a way for anyone to earn WEED (the token that powers weedcash.network) without needing to post or curate for WEED rewards. 20% of the reward pool is now allocated to mining rewards.
Both miners work the same way. WEEDMM is just four times more powerful than WEEDM.
WEED Miner (WEEDM) is the basic miner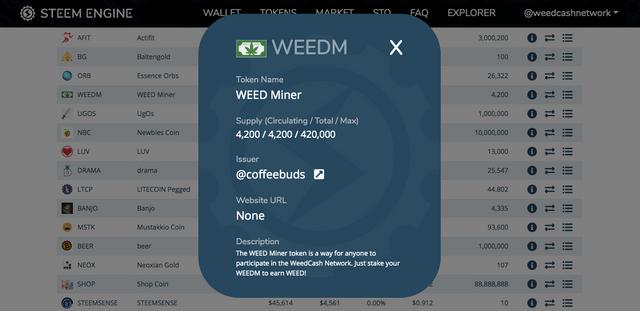 WEEDM/STEEM - https://steem-engine.com/?p=market&t=WEEDM
Weed Mega Miner (WEEDMM) is 4x stronger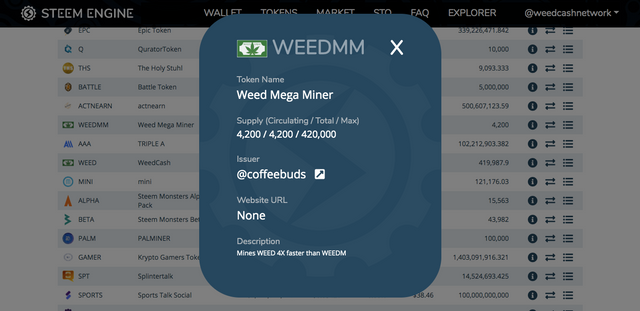 WEEDMM/STEEM - https://steem-engine.com/?p=market&t=WEEDMM
How To Mine
Simply stake your WEEDM or WEEDMM and you are set up to mine WEED!
More Info
To learn more about how Steem-Engine mining tokens work, take a look at @aggroed's post: Notice: Steem-Engine leveling up. New abilities unlocked: staking & mining!
Please ask any questions you have about how this stuff works in the comments or join us on Discord where you can engage more with the community and learn more.