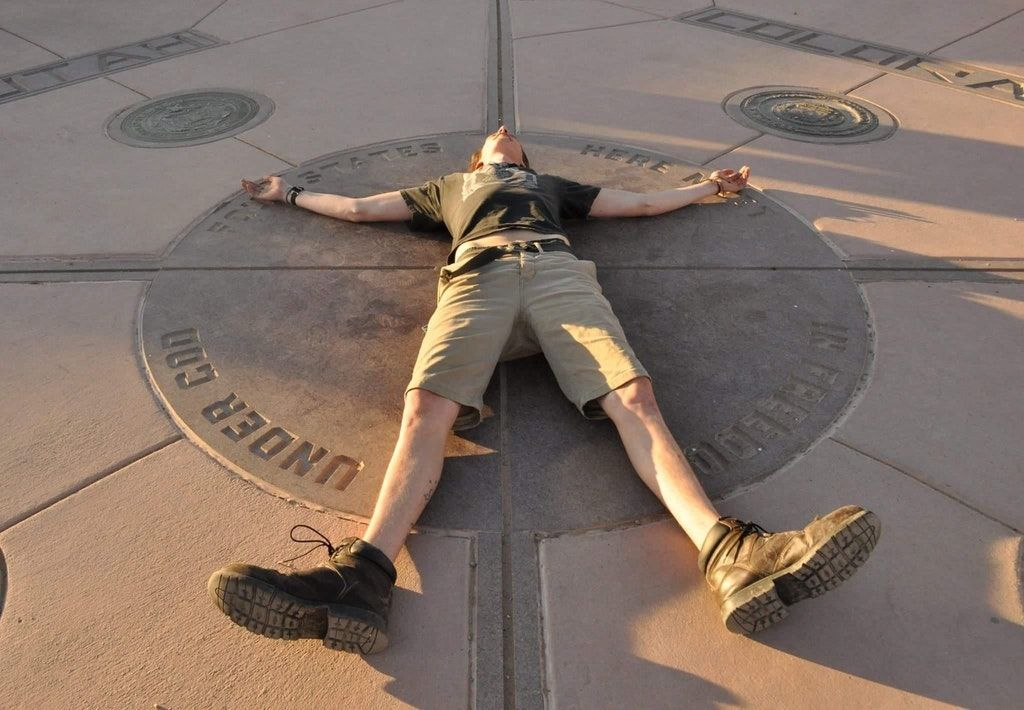 So I saw a post from @jout a few minutes ago and it spurred the idea for this post.
@jout had posted a photo of him lying at the intersection of four states. Utah, Colorado, and while I can't make out the rest I would assume probably Arizona and New Mexico.
I had an interesting thought. If @jout were to be holding a joint in his left hand, keep in mind his left is on your right, if he were holding a joint in his left hand that joint is in Colorado, a state where marijuana is legal.
If he were to bring that joint to his lips and hit it, the joint and the marijuana would now be in Utah where marijuana is illegal.
Really think about that, by simply lifting a joint to his lips something that he's doing has the ability to put him in jail and potentially ruin his life.
It really goes to show you how silly it is having laws which make bringing a harmless plant across an imaginary line something which can ruin ones life.
End the war on drugs, legalize it.