THCreativity / Atomic Blonde & Weed Was Reunited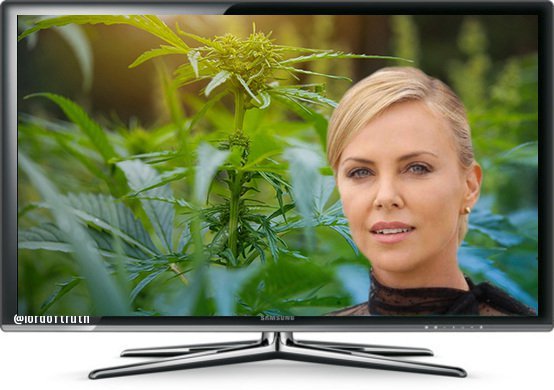 The Atomic Blonde actress reveals she enjoys smoking #Weed. She did experiment with anything, but #Marijuana was always something she enjoyed more than drinking alcohol.
Smells my Weed & Loves it
She always Really Appreciated marijuana more than anything else. She smoking out of an Apple Pipe nearly 17 years ago, for Bad Insomnia, and spent most of her life loving and smoking #Pot. She said:
I was a wake-and-baker for most of my life.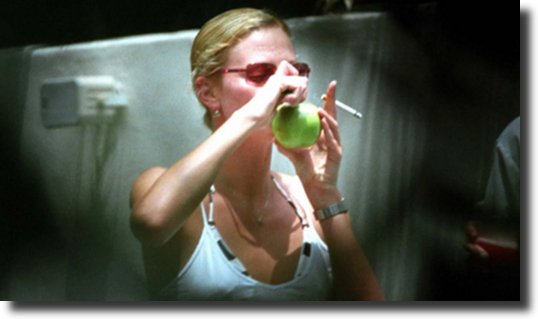 So, Who is Atomic Blonde Actress ?

She is Charlize Theron (Born August 7, 1975) is an American, South African actress, she was born in Benoni, a city in the greater Johannesburg area, in South Africa, she is an Oscar winner. In 2007, she received the Sexiest Woman Alive award from Esquire. She is the recipient of several accolades, including an Academy Award, a Golden Globe Award, and the Silver Bear for Best Actress.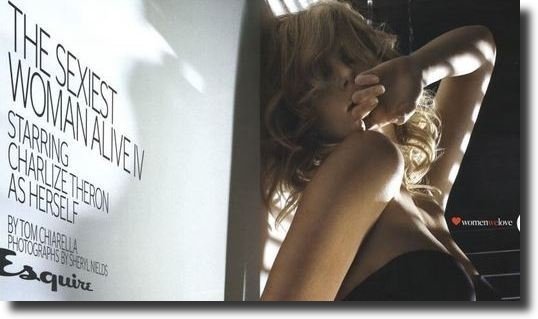 Why Charlize Theron Stopped Smoking Weed ?

The Actress stopped using it, when she realised it had made her Boring, as she noticed a shift in her reaction to the weed when she hit 30. She said:
My chemistry was really good with it when I was younger and then it just changed one day. In my early thirties I just became boring on it and I would just stand in front of my fridge, so that's no good. It totally changed, so I stopped.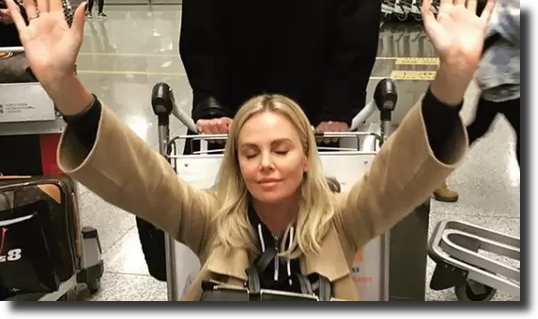 Theron & Weed Was Reunited

After Quitting the weed in her 30s due to a bad reaction that caused her to stare at a refrigerator for eight hours , the Gringo actress is Back to Blazing up, and she's found the most reliable supplier: Her Mom ! She said:
I'm open to retrying it again because now there's all these different strains and you can be specific with it. I'm actually really interested because I have really bad insomnia, and I'd much rather get off sleeping pills and figure out a strain that helps me sleep better. So when I have a moment, I'm actually doing that with my mom. My mom has really bad sleep too.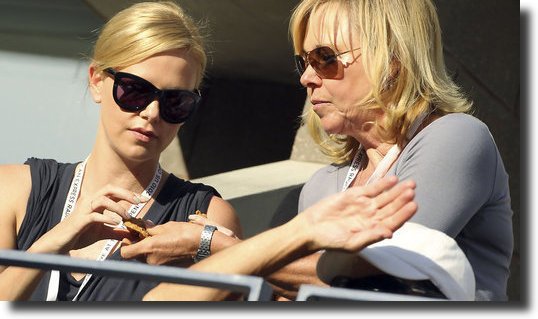 The Veteran Smoker admitted she took a long break after getting an extreme case of the munchies a while back. The break didn't last though, as Theron & Her Mom both have trouble sleeping and mutually decided to give edibles a shot.
Charlize Theron's Mom Got Her Marijuana
Theron & Gringo

While making a press run stop on Jimmy Kimmel Live to promote her new Marijuana-Centric Movie "Gringo" she set Kimmel straight that she's no cannabis novice.
I'm always willing to try anything. I mean, you've got one life to live. Why not?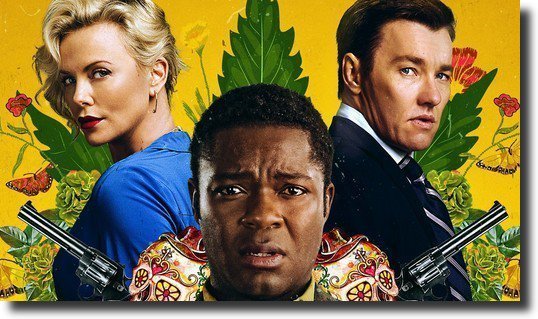 The Movie / Gringo is an engaging mix of black humor, accelerating action and dramatic intrigue, is a 2018 American crime comedy film directed by Nash Edgerton and written by Anthony Tambakis and Matthew Stone, is being hosted in Mexico, where Harold Soyinka, a mediocre businessman, gets to the mercy of his corporate colleague traitors, local drug trafficker and a mercenary with acute processes of conscience. Passed from a model citizen to the camp of the most wanted criminals, Harold needs good luck to survive the extremely dangerous situation.