WeedCash.Network Wallet Upgrades!
You may have noticed that weedcash.network now has it's own wallet!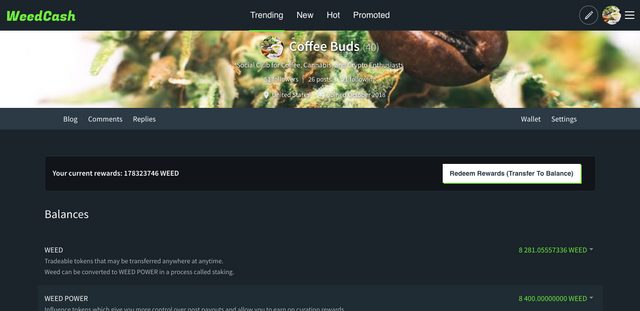 The decimal place is not showing at the moment so don't get too excited, lol. That will be fixed soon.
Huge thanks to @aggroed, @eonwarped, @holger80, and all of the @steem-eng team for continuing to roll out all of these features and upgrades at a lightning pace through the nitrous program!
Previously, you would be directed to steem-engine.com, but now you can redeem your rewards, transfer WEED, and stake WEED for WEED Power right on your weedcash wallet page!

All the functions are still available in your steem-engine wallet.

Useful Links: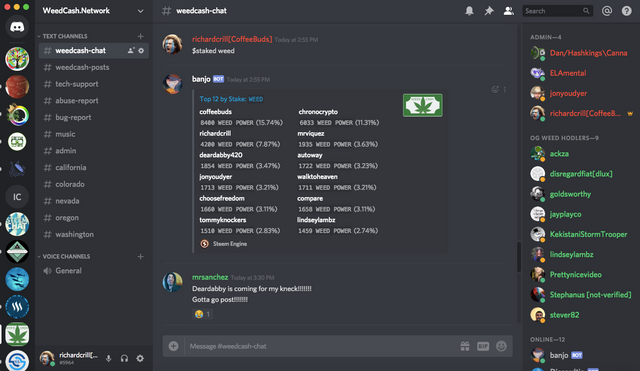 In the Discord you can see the top 12 stakers as shown above by using the $staked weed command.
Please ask any questions you have about how this stuff works in the comments or join us on Discord where you can engage more with the community.