I pulled this BEAUTIFUL Morel Mushroom from my garden today.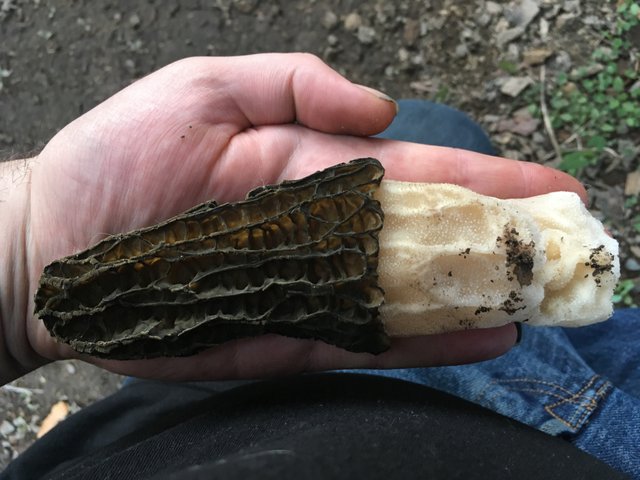 I always throw a few shroom strains into my Cannabis garden. Morelsare difficult to grow but with a lot of wood ash and honey along with piles of compost and sticks... I finally got my first Morel flush last year!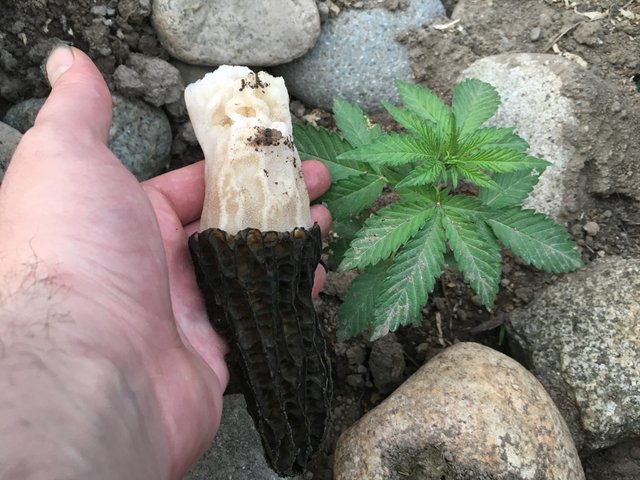 Here is the morel next to my Jamaican Tall boy for a size comparison! It really is huge! I walked around my garden this evening and shook the mushroom to drop spores. There should be more baby morels popping up in the cannabis area! Stay tuned.