Wednesday Walk - Scraping the Skies
Here's a few panoramas I took in downtown Chicago for this #wednesdaywalk by @tattoodjay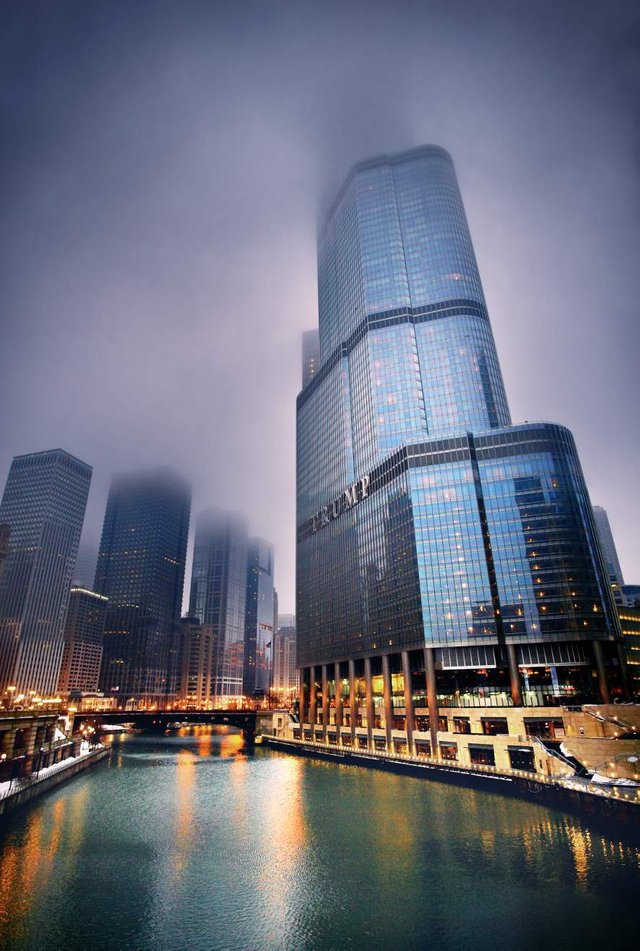 Winter is really turning downtown nice and foggy. Everything looks more mysterious with weather like this.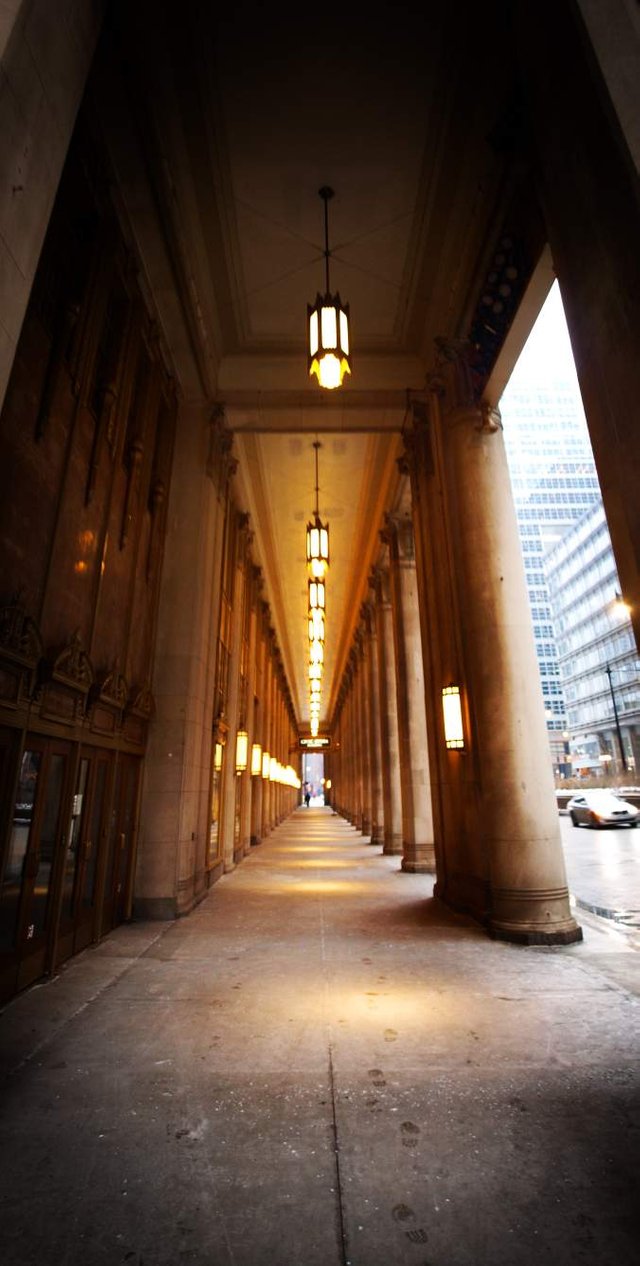 The cold weather also clears people off the streets making the cab drivers really happy. Here's a nice empty shot of the entry to the Chicago Opera House.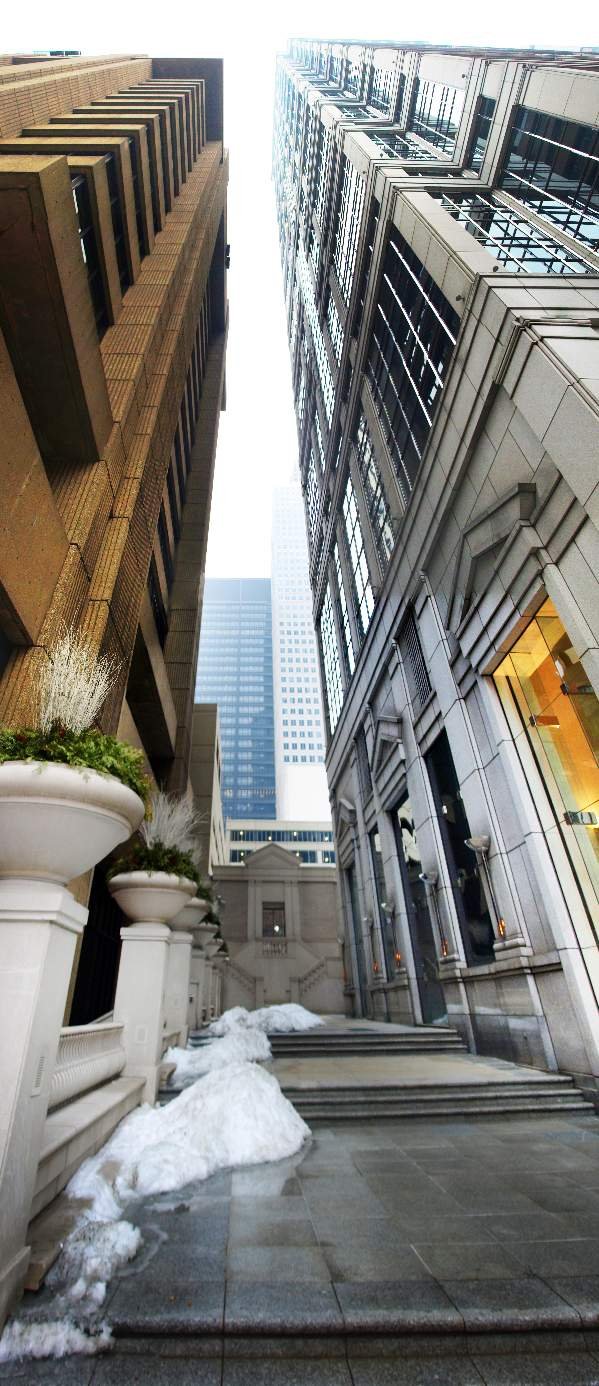 Tiny spaces between the skyscrapers make for good vertigo shots. Plenty of snow is still hanging around.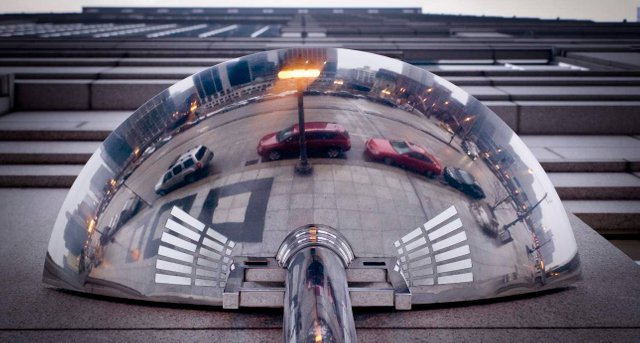 These buildings have interesting chrome lights on the sides of them.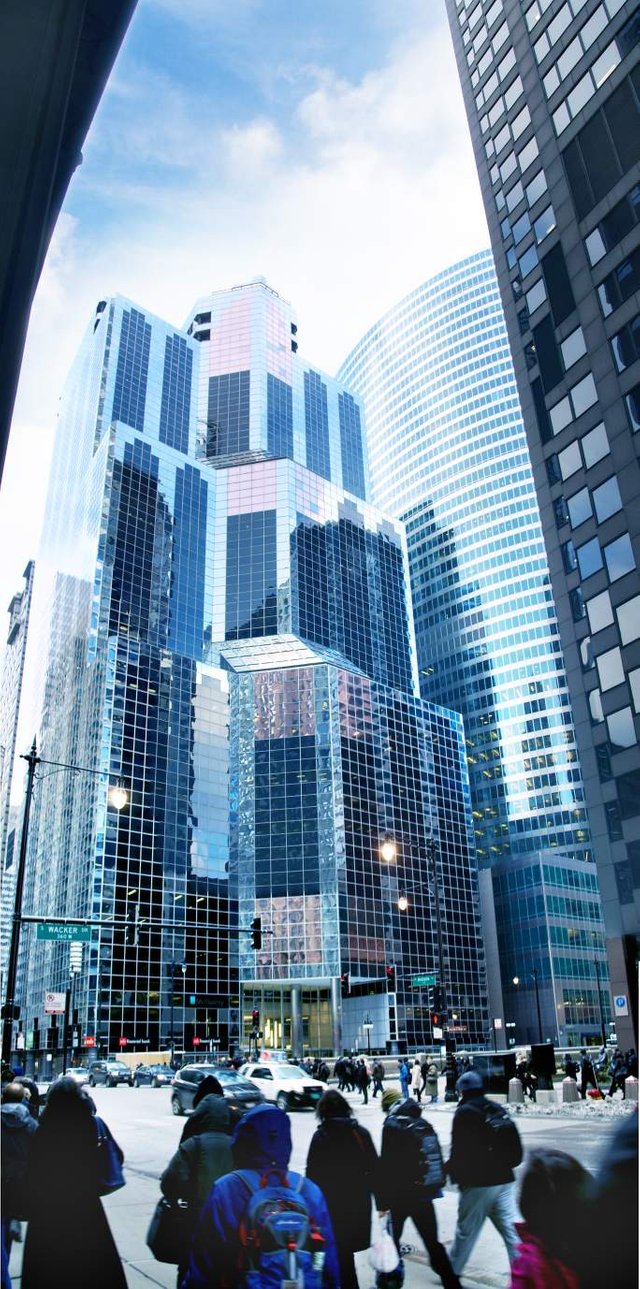 Here I am rushing to work with the morning commuters. This building looks like it was smashed in between all the rest. I wonder if the architect designed it to have more room around it and the other building surrounded it later...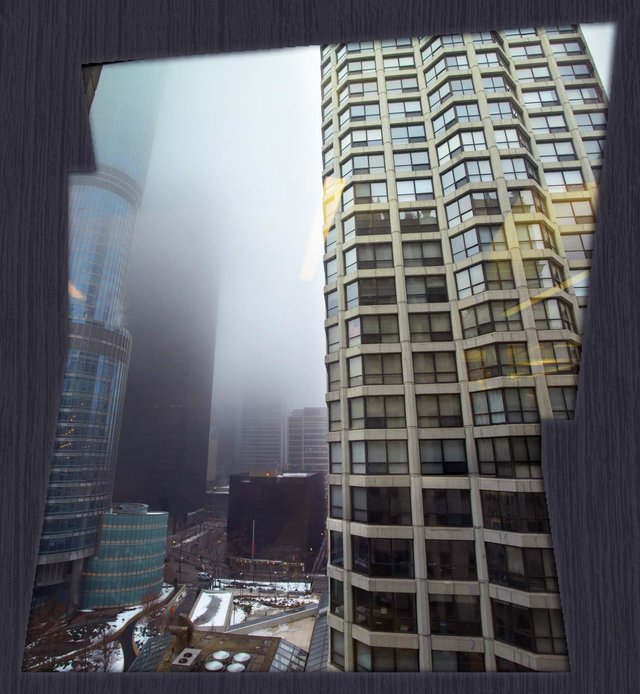 Here's a shot out the office window. I can spy on the condo owners across the way as I work at my computer.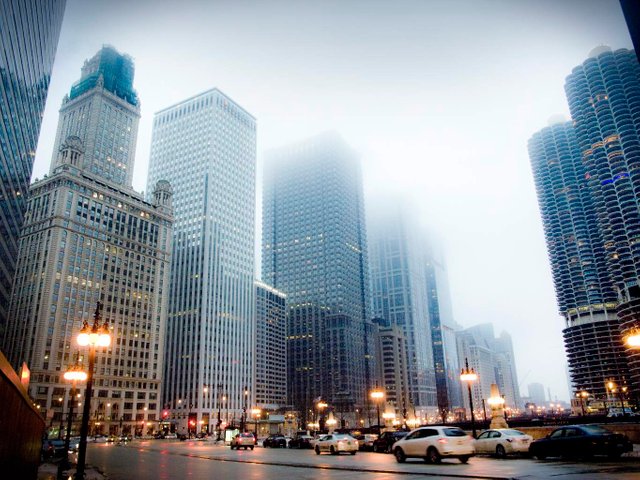 Here's a foggy shot down Wacker drive. The fog creates nice halos around the lights.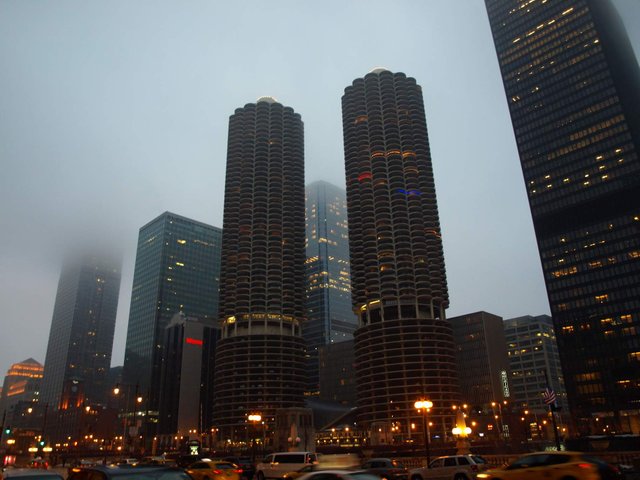 Here's the opposite side of Wacker drive. Everyone calls these two buildings in the center "the corncobs".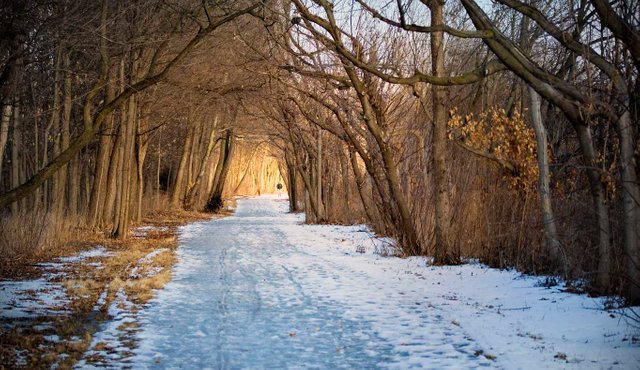 Here's a bonus shot of a running path back in suburbia. Dedicated runners brave the slippery condition to get their miles in. I like to hunt for mushrooms in the side forests and often find morels there in the spring. Happy #wednesdaywalk
Posted using Partiko Android