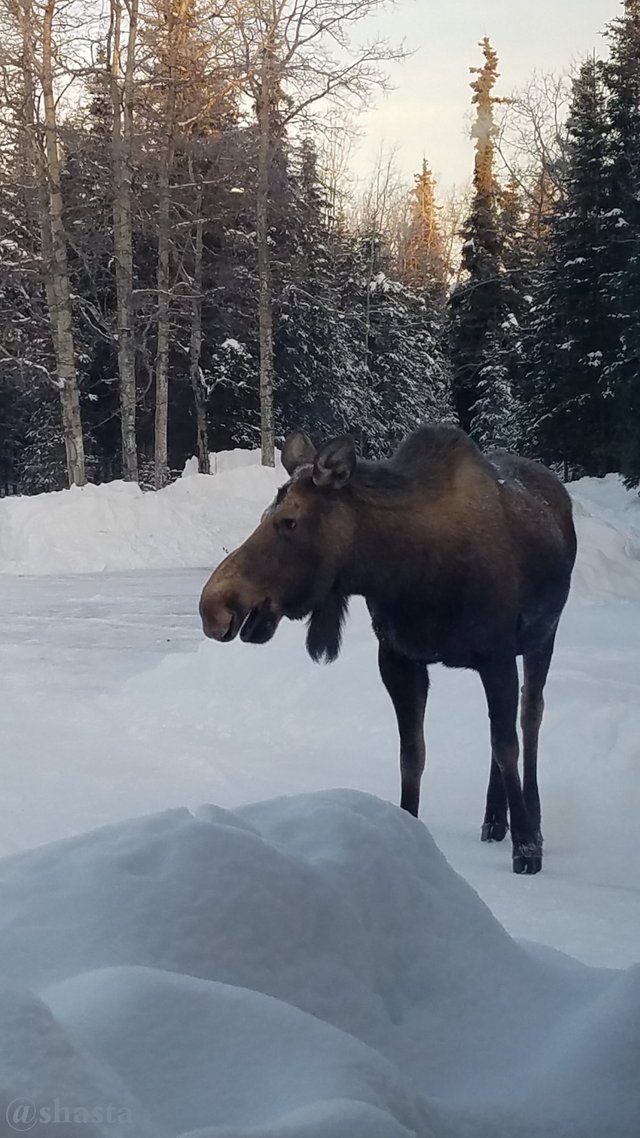 Alaskan moose in my
driveway. Mountains of
snow piled high.
Mamma cow moose
calling Jr for some
twig snacks.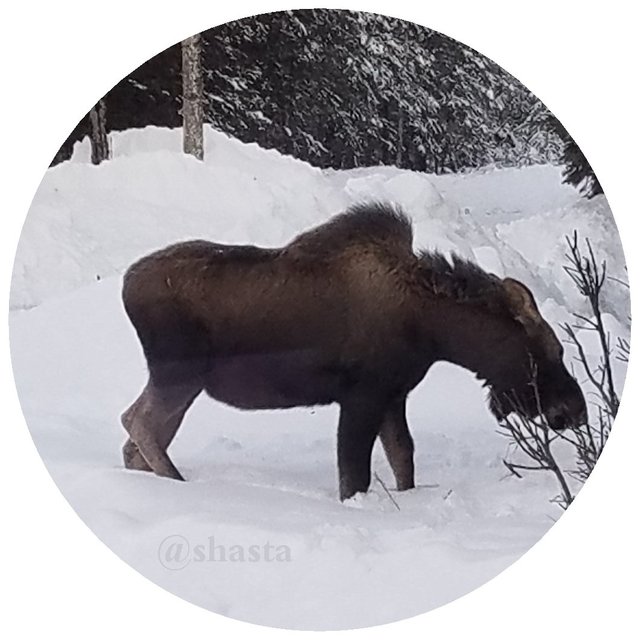 Look how big Jr is now!
And his camel hump.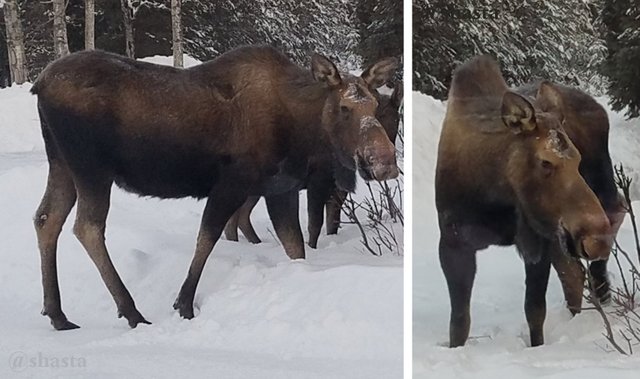 Mom munching on willow
tips just look at those
moose lips!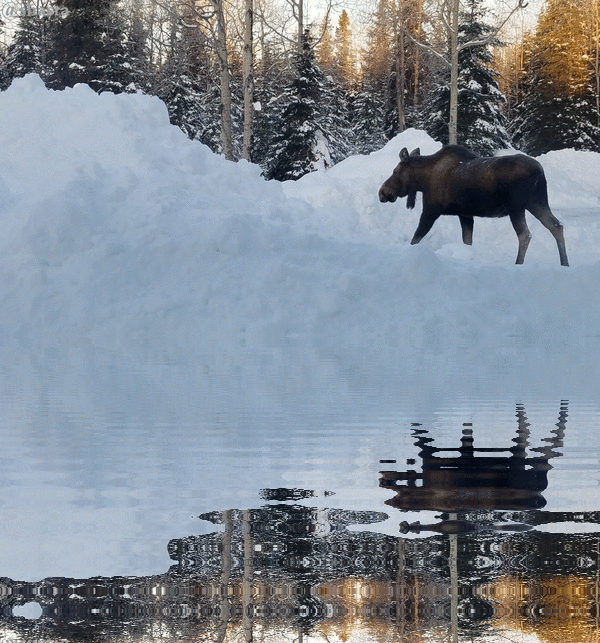 Taking photos with the
smart phone through
the dirty windows.
Time for some spring
cleaning soon!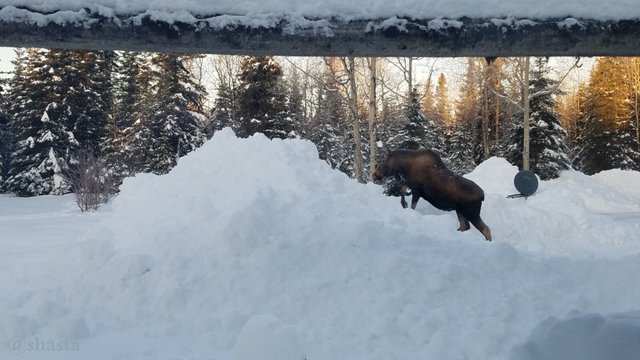 Mom starts the delicate
march across the yard.
Will take awhile to
melt these mountains.
Early morning moose
are nice to see. It had
been awhile since
seeing them.
Knew it was due time
they showed up!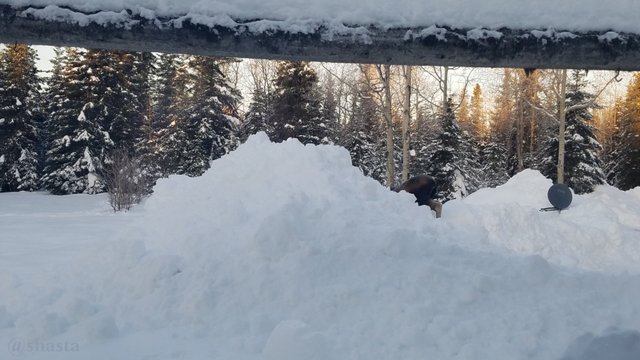 Moms first to go
over the frozen mounds.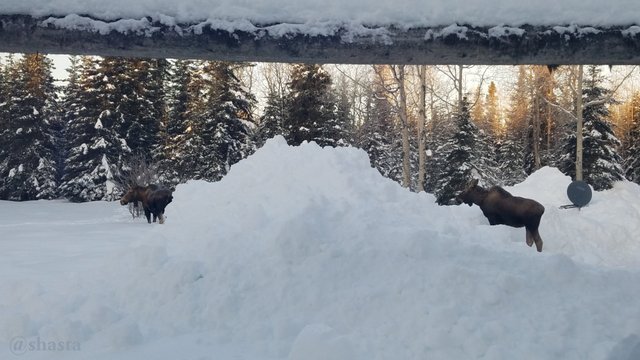 Jr follows along, carefully
picking their steps.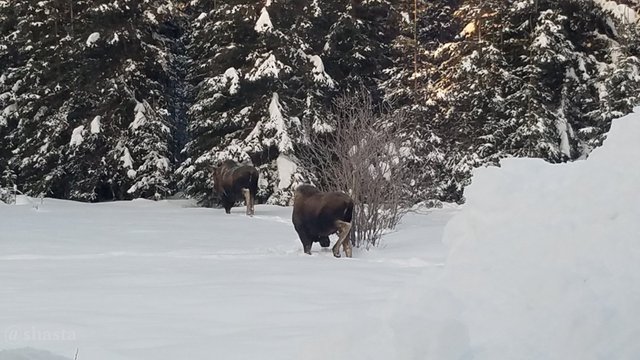 Even taking the
same steps at the
same time.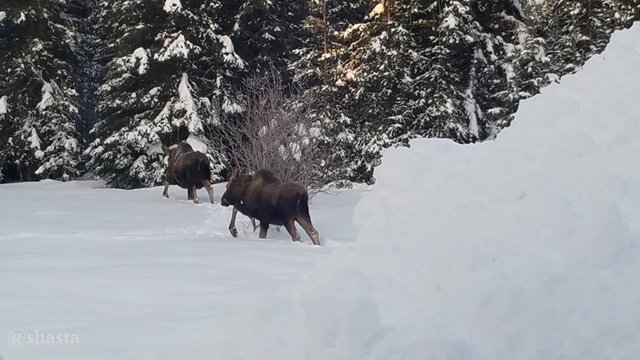 Same stepping again
over by the lilac tree.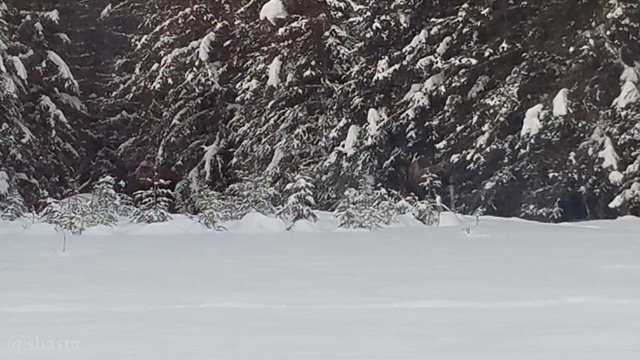 And there they go
blending in with
the wilds.
Took awhile walking
around the window views
to get some current
moosie news.
Clicking the photos makes them bigger
Click again zooms them in.




Where the deer & yak
can also play!


March 6th 2019 8:04 PM Alaska