For my walk I checked out some of the forest, behind the house, to see how it survived the snow and wind of the winter.
It's quiet now but in another month the forest will be bustling with nature's renewal of leaves and wild flowers. Even the birds will sing more sweetly.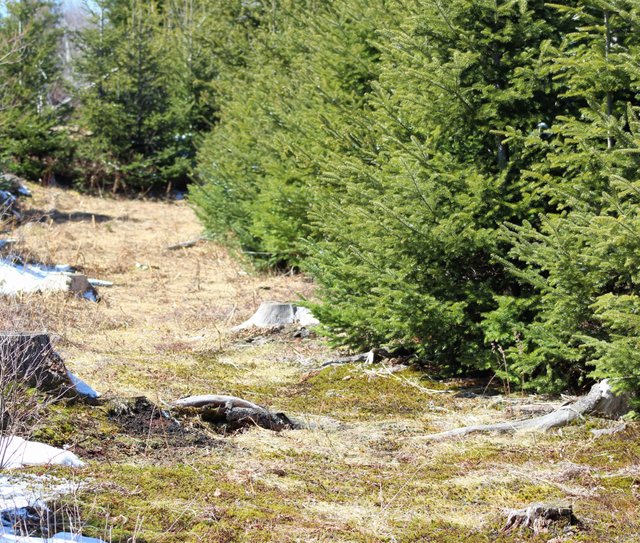 There is still snow left in the forest. The trees hold the snow until the outside temperature rises a lot more than it has.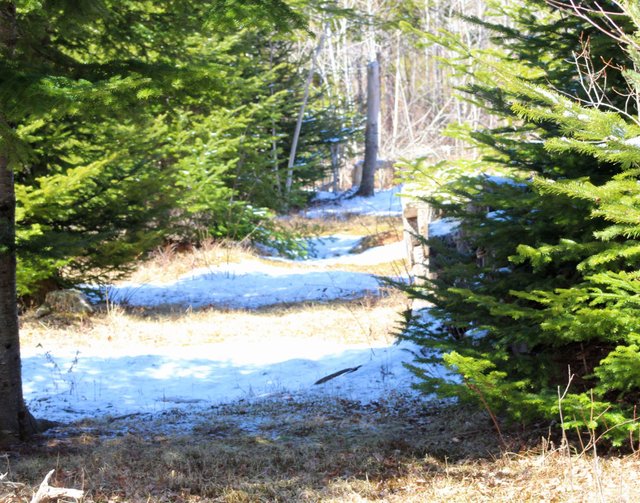 A rabbit track in the snow.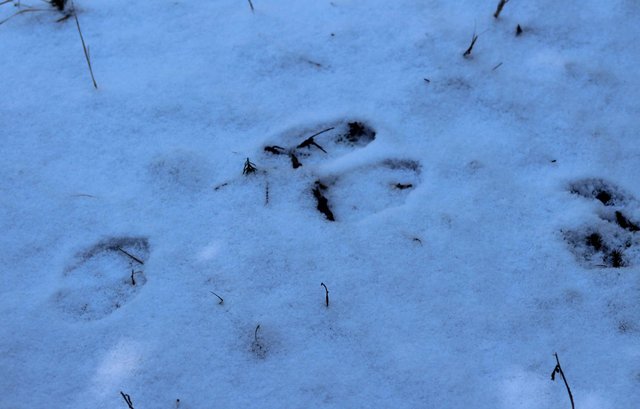 This might be the rabbit's hole.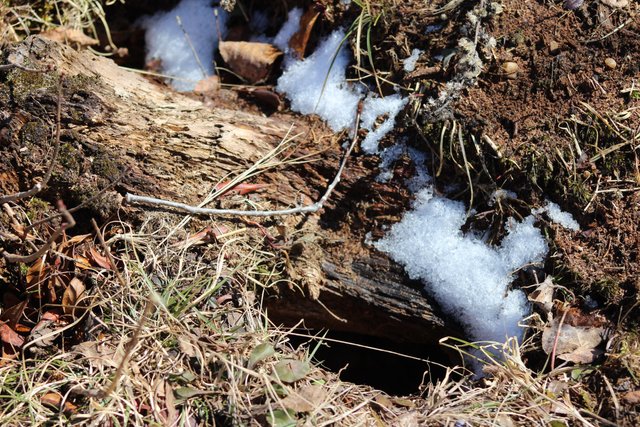 There's evidence the squirrel had been out in the forest.
He uses this old mossy tree stump as a table for his feed of acorns.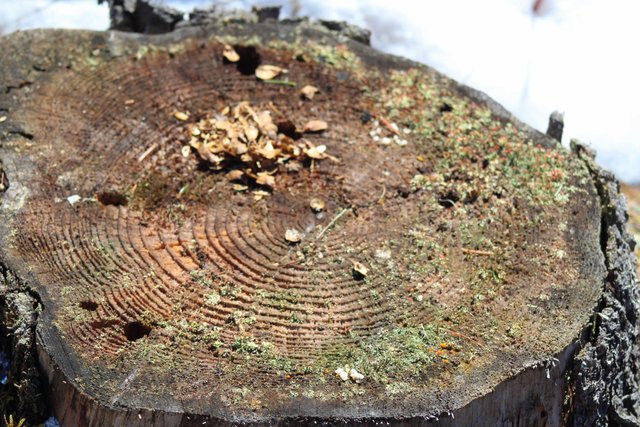 The Yellow Bellied Sapsucker, a small woodpecker, left evidence on the Mountain Ash tree that he has been around drilling for sap.
The little woodpecker seems to like the Mountain Ash's sap as there were quite a few with drill holes.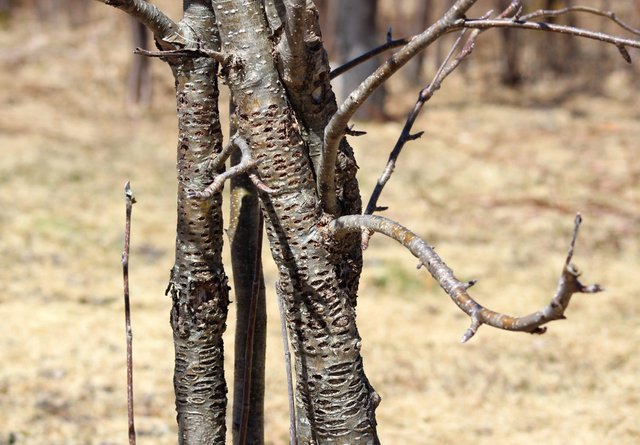 Nature takes back her own.... a decaying tree stump.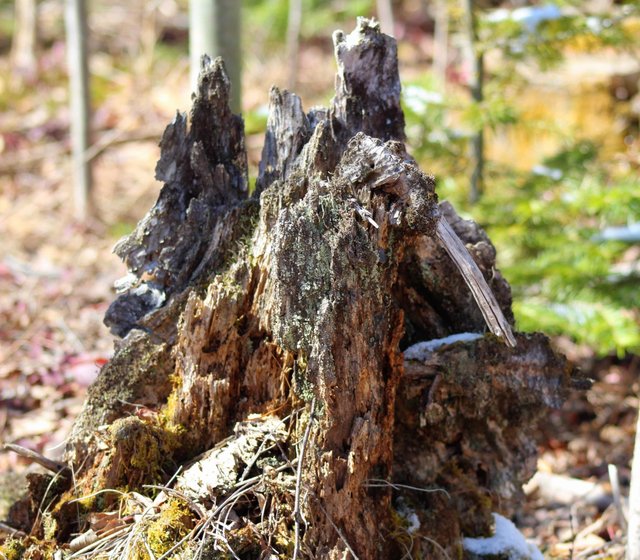 A sign of warmer weather when the lilac bush is starting to bud.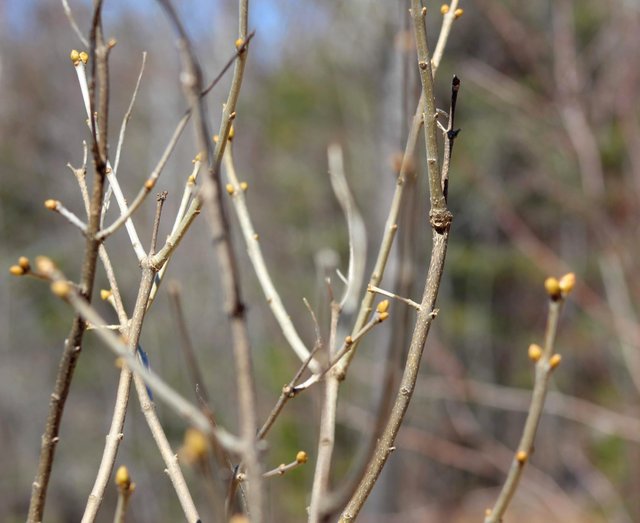 I'll close off my walk with a bit of color....this flowering moss scattered along the forest path.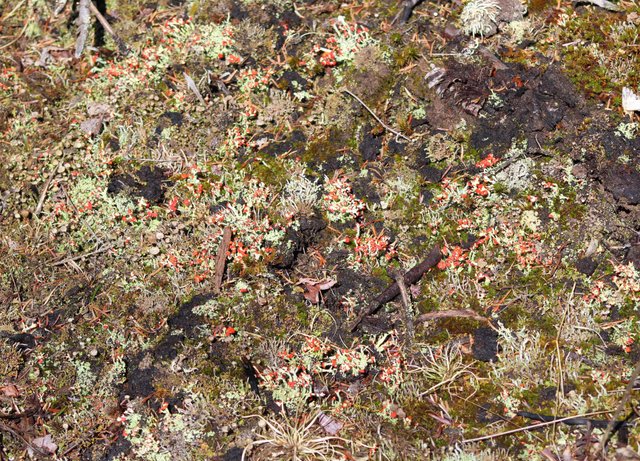 #wednesdaywalk is hosted by @tattoodjay.
Click Here for more info on the contest.
Location: Prince Edward Island, Canada
Camera: Canon EOS Rebel T6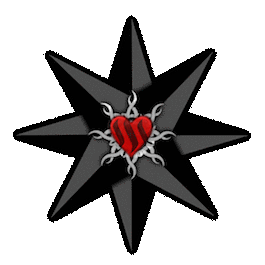 #thealliance