Time for another #WednesdayWalk an initiative from @tattoodjay!
On a previous Wednesday walk I had shared about a Phoebe bird nesting on our light outside our window, well now the baby chicks have hatched and momma bird is busy flying back and forth feeding them.
Have a look in the video below...
Momma Bird Feeding Her Chicks
Plus the Bumble Bees were busy in the comfrey flowers by our deck
Bumble Bee int the Comfrey Flower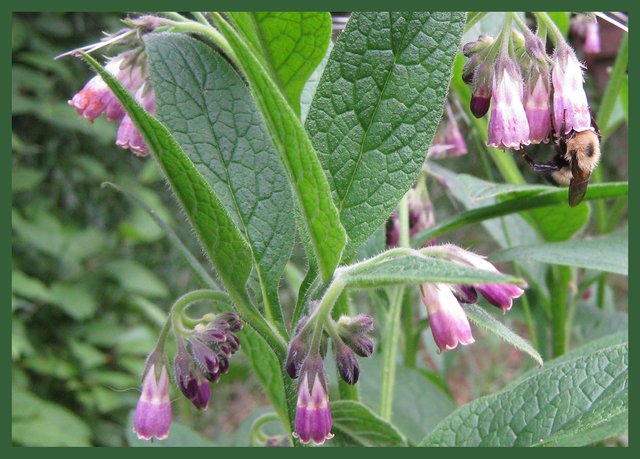 The wild Tiger Lilies were in full bloom in the ditches by our road and the Saskatoon berries are filling out nicely - another week or two and they will be ready for picking!
Tiger Lilies Tucked in the Saskatoon Berry Bushes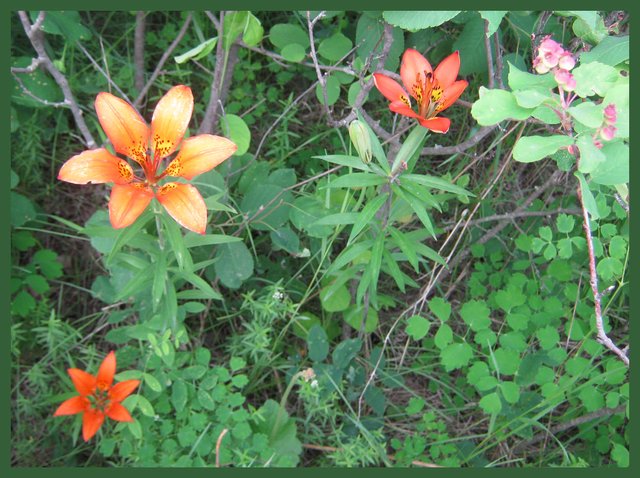 We had a lovely walk up the hill with the sweet smelling clover covering our pathway!
Walking the Dog Through the Clover Covered Trail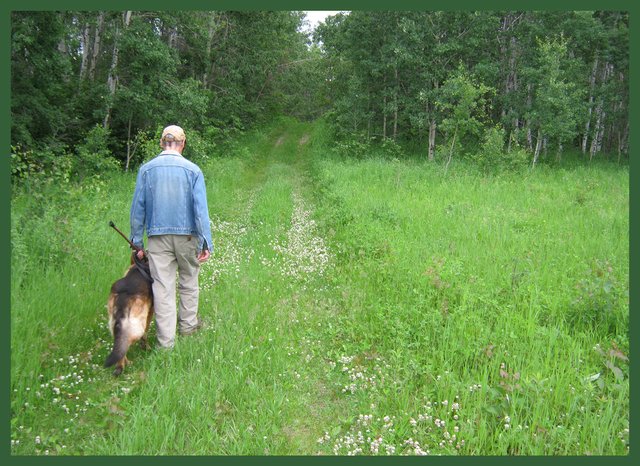 The clouds were moving in on the walk back from the hill making some interesting formations!
Clouds Making Interesting Formations for Our Viewing Pleasure While Walking the Dog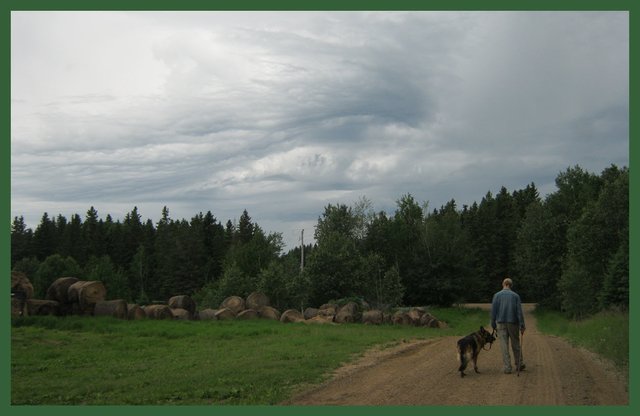 More Interesting Clouds Forming Over the Spruce Trees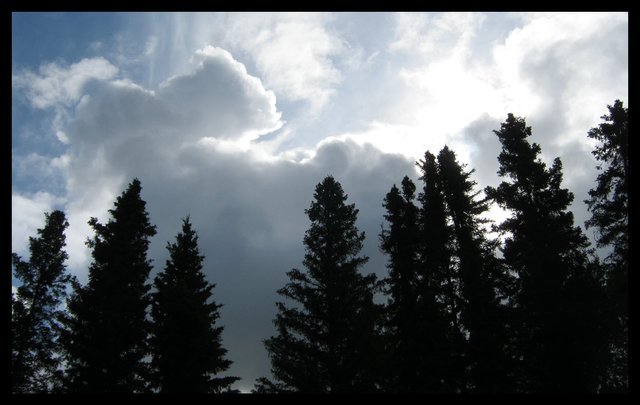 As the sky was darkening it was time to get home for we've been having some pretty wicked thunder storms and I prefer being in the shelter of our home as to the forest lanes!
All images were taken with my Canon PowerShot A495
Thanks for stopping by!

Proud member of @naturalmedicine, @homesteaderscoop, @tribesteemup, @ecotrain, @freedomtribe, @earthtribe & @steemitbloggers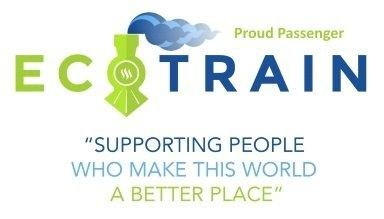 Discover previous ecoTrain magazines at @ecoTrain

Discord
About




Grateful for the curation and support of
@tribesteemup