I'm not sure what it was, perhaps the drop in temperature making for cooler mornings, but on our #Wednesdaywalk, not one set of horses came to greet us but two!
Even the black mare's foal from this year was super friendly as you can see in this video...

The three horses from this horse family came walking right to us and had Bruno checking them out as they were checking us out!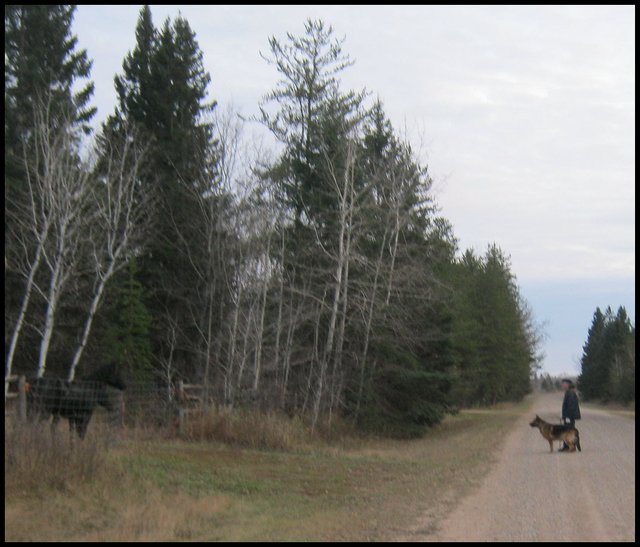 My husband took the dog on for his walk and I stayed and petted the horses. Very surprised that they were so friendly!
Where I Usually View the Horse Family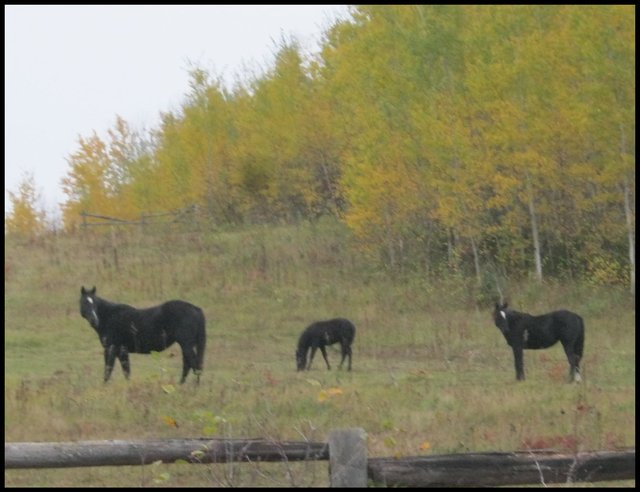 Usually they are off in the distance and will stop and look at us but this time they began coming to us as soon as we came on to the main road. I really enjoyed making friends with these youngsters!
I even tried taking a selfie (although I only caught half our heads!)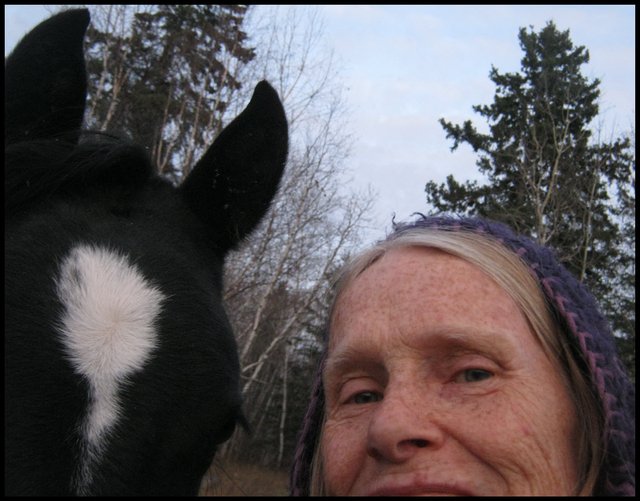 After having a good scratch and petting session I carried on and to my surprise when I turned the corner to go up the hill, my other neighbor's horses came walking up to the fence to greet us too!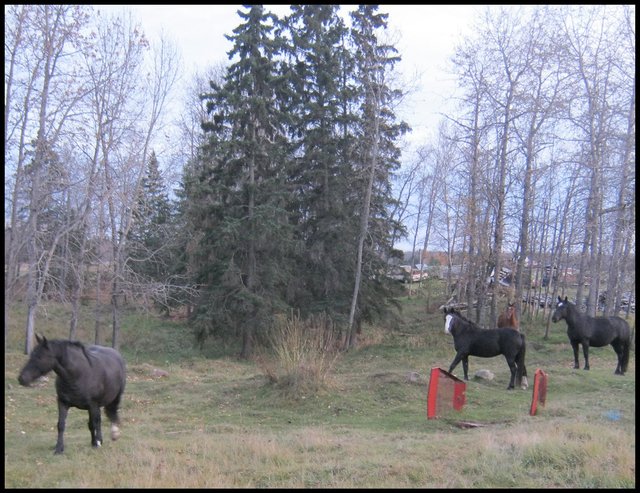 Eventually all five of the horses came over to check me out!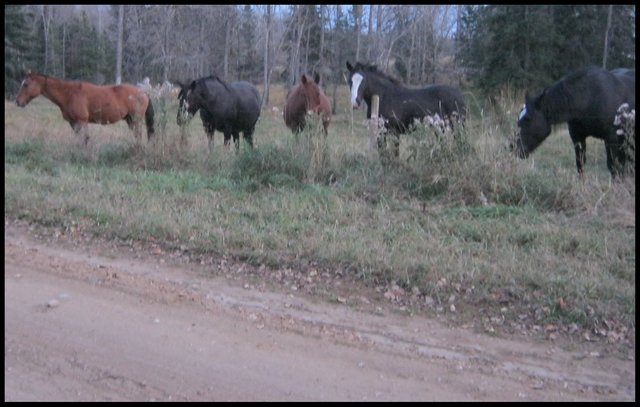 His youngest horse was the cutest with his huge blaze on his face! Don't you agree?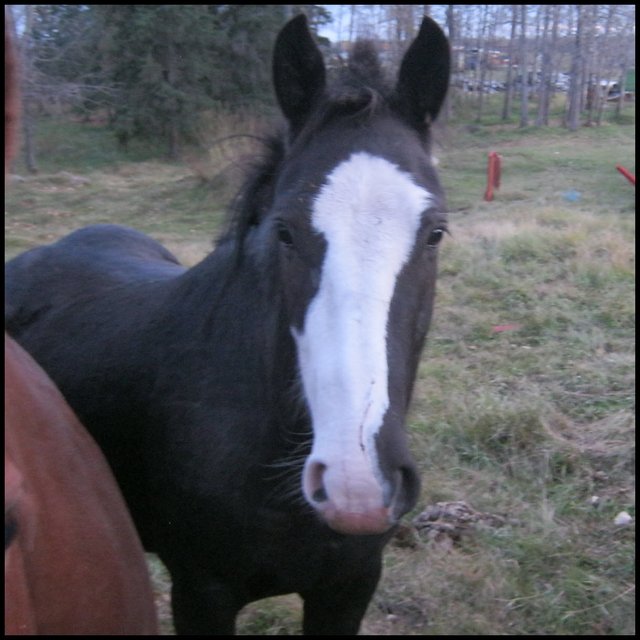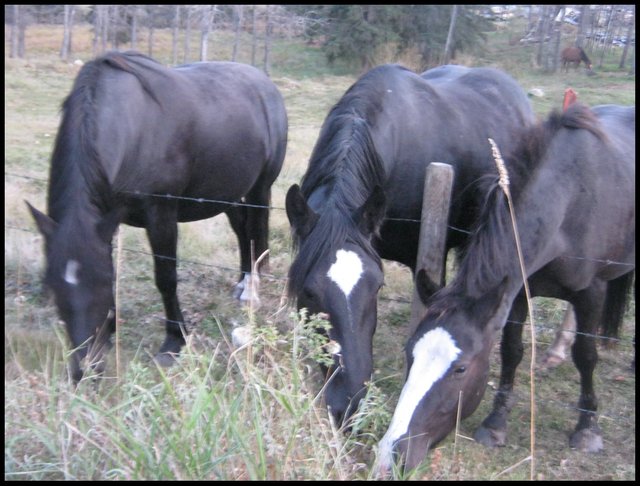 They were desiring the taller, lush grass on the other side of the fence, so I picked numerous handfuls for them then went on my way.
Just a few days after this our seasons changed and the young horse got her first experience of snow! Watch for more of our Winter Wonderland for the next #Wednesdaywalk!
Young Horse Experiences Her First Snow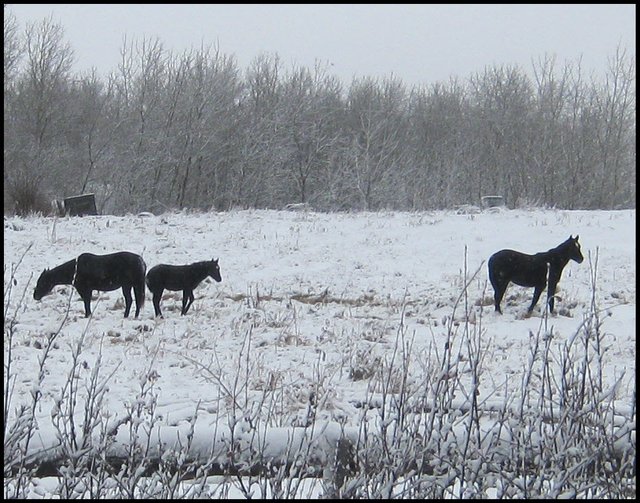 I used my Canon Powershot A495 for these shots for there was a lot of moisture in the air and I didn't want to take my good camera out. Hope you enjoyed!
#Wednesdaywalk is an initiative by @tattoodjay check out the latest post here which is actually a joint effort with @elizacheng Make Me Smile Challenge and the Wednesday Walk. Come join in - share a walk from your area!
Thanks for stopping by!

Proud member of @naturalmedicine, @homesteaderscoop, @tribesteemup, @ecotrain, @freedomtribe, @earthtribe & @steemitbloggers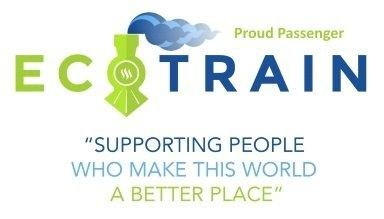 Discover previous ecoTrain magazines at @ecoTrain




Visit my store - Porters Place at
https://homesteaderscoop.com/store/porters-place/

Grateful for the curation and support of
@tribesteemup