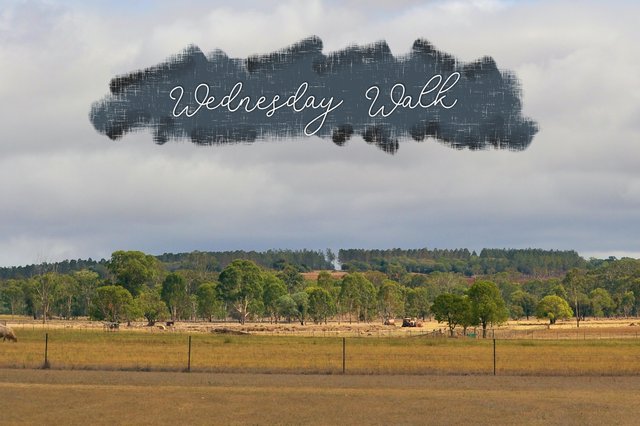 A couple of years ago our regional Council thought it was a great idea to revamp an unused train track and transform it into a hiking/bicycle trail. After they completed it I realised it was a common thing all across Australia and elsewhere in the world, but this one is ours! Today, for the first time, we walked a good 4km and back on it; stopping just before the first old train stop.
This is our journey through the little bit we traveled. 😊
We later discovered there was a shortcut we could take near our street, but we didn't know that at the time so after passing the paddock in my header image, we made our way to the highway and found the beginning of what was once the train track.
The following beckoned: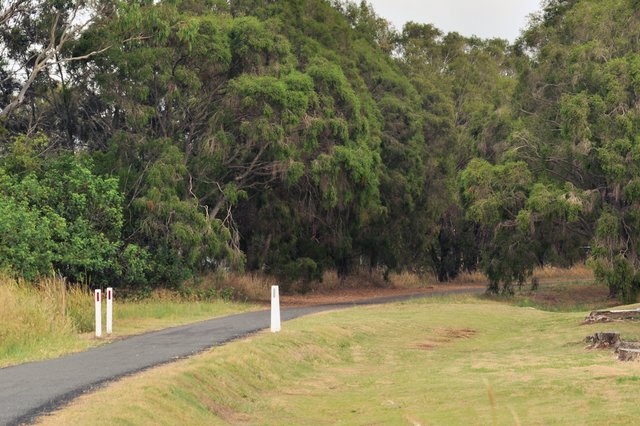 It took a while to leave evident suburbia -- it turns out quite a few houses and streets are directly beside the trail -- but I still found a few things that caught my camera's eye.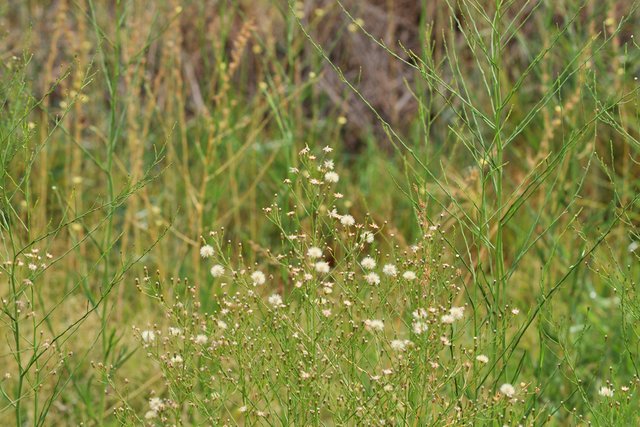 And then, at last, we left suburbia and entered farmland.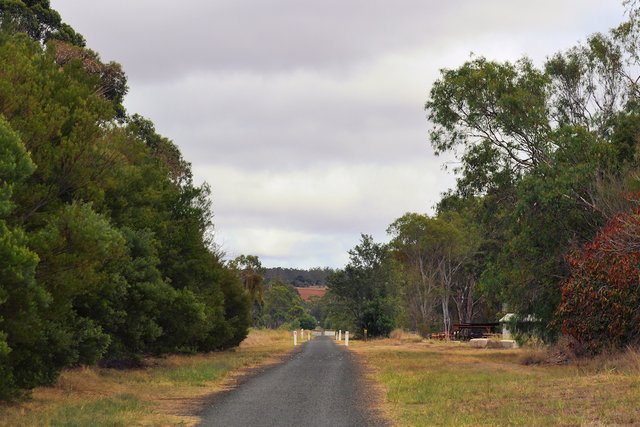 This very good dog was protecting his goat kids. 😊 My son, however, was horrified that there were goats around here.
"Quiet," he hushed. "They're going to headbutt us! They'll go crazy! CRAZY! They'll lick us and drag us everywhere!"
He has played too much Goat Simulator. 😅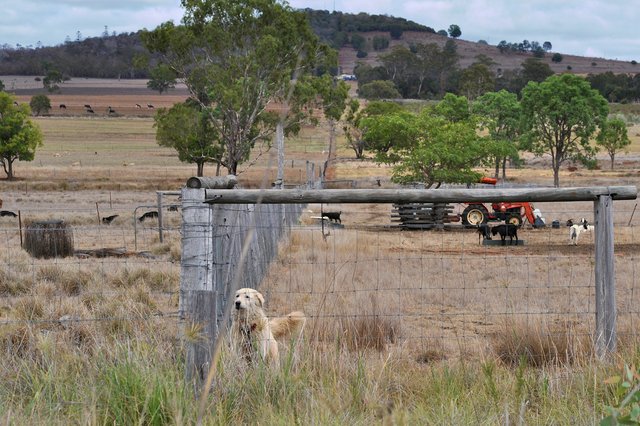 Just some flowers near the Very Good Dog.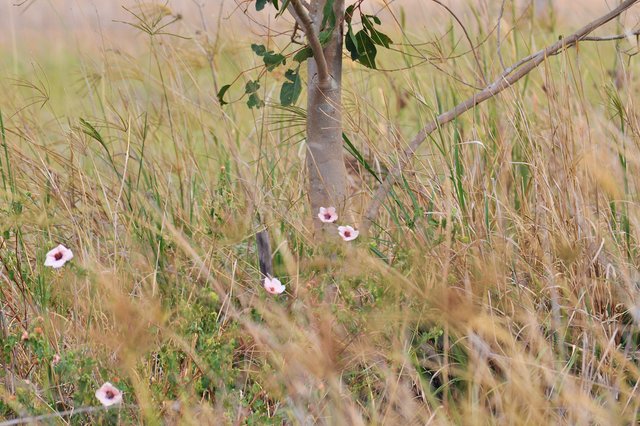 The silhouettes of some birds on a long-dead tree quickly drew my eye. I took several photos of these, one of which I think will be pretty spiffy for the Black prompt for the #photo52 challenge. I'm not sharing that one here, but will be editing it and will show it when the time comes! 😁
After returning home and getting a closer look, I realised the birds were Great Cormorants! I didn't even know there were any fish around here. Maybe at Boondoomba Dam, but that's a fair way off.
After Google-Maps investigating, there's a large lake about 10km away so I'm assuming they came from there.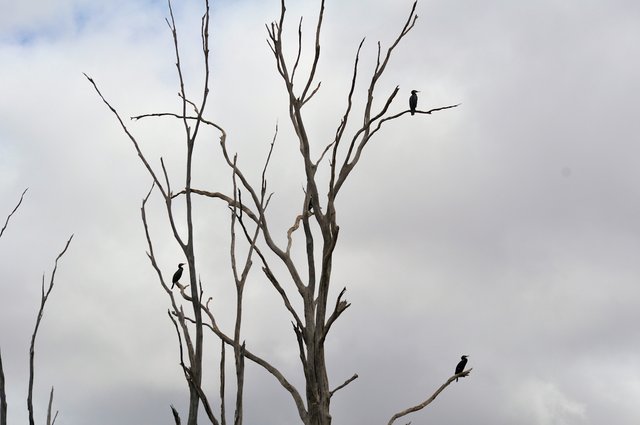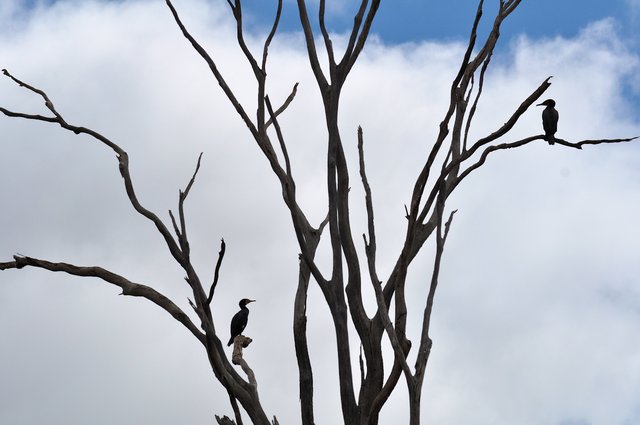 Continuing on after the Great Cormorants we stumbled across some helpful information. We don't need it thankfully, but it's good to know these things are around.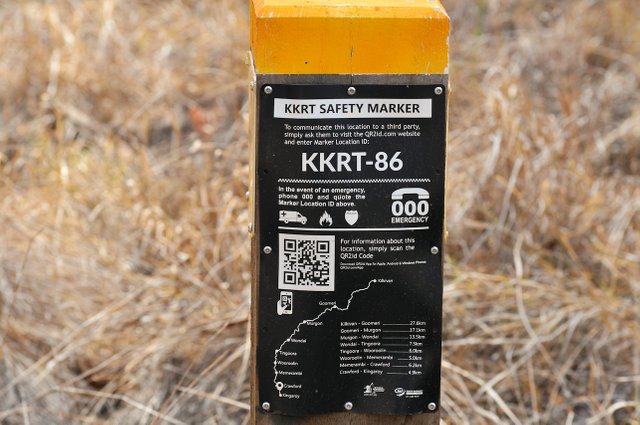 After passing the very informative stick staked into the ground, we came across more farmland! I liked how the rich dirt contrasted the grass here.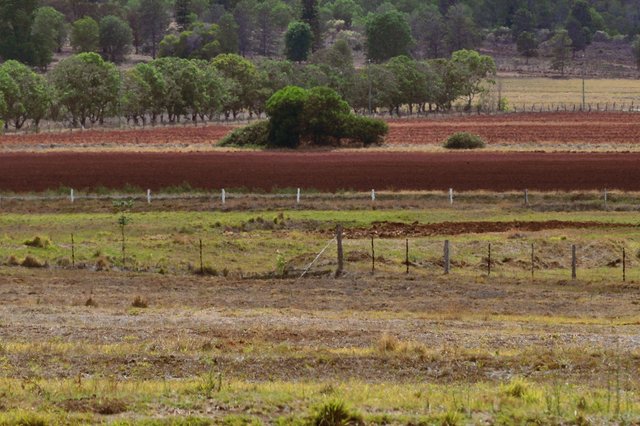 I also liked the horses nearby!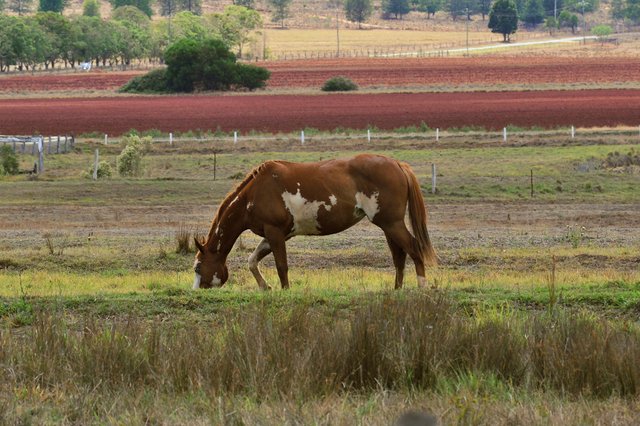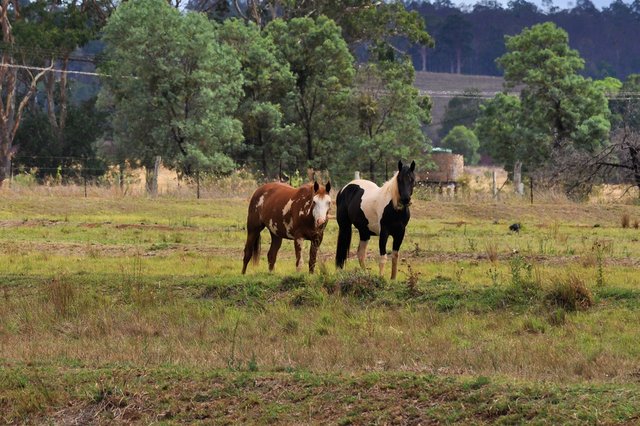 Soon we came across a bridge with no water underneath. Of course. But with any luck there'll be water running beneath it soon because the clouds are grey and building, rumours are swirling of rain upon the horizon, and although it might only be 20mm or so, it's desperately needed.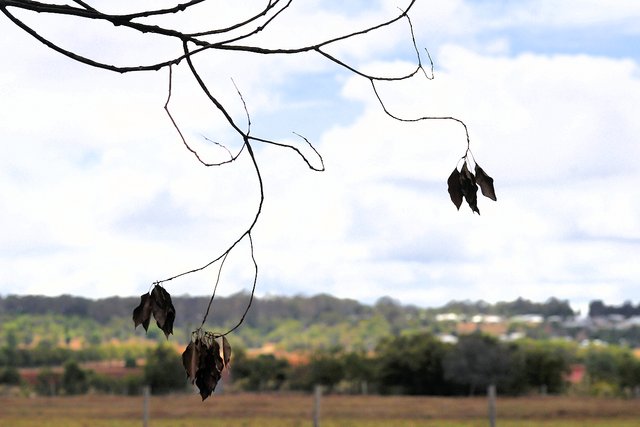 It had been almost a couple of hours so we used the bridge as our turning point to make our way back home, which was just before the next old train stop. And it's a good thing we didn't go any further -- the boy's legs were getting tired and he was trying to convince us to call a taxi home, haha!
You'd think that he'd want to sit down and relax the moment we got home, but apparently Home has rejuvenating effects and he quickly got back into hyperactivity mode.
Now we're sitting around for the remainder of this Wednesday and hoping that the darkening clouds bring their promised bounty.
Fingers crossed! 🤞
---
This is a #wednesdaywalk post -- a photo challenge hosted by @tattoodjay!
Until next time,
Thank you for stopping by! 😊
---
Photos courtesy of me, @kaelci, using a Nikon D5000 with 55-200mm lens.