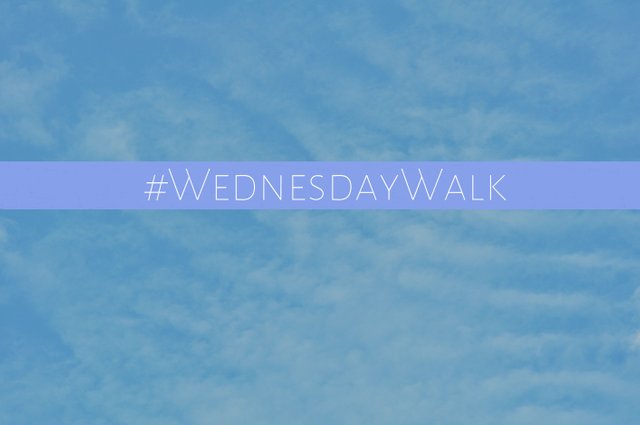 The sky was blue and the sun was shining. By all accounts a great day for a walk, except for the blaring heat and rivers of sweat cascading down our sunburnt flesh.
Not a pleasant mental image, I know.
Today for our Wednesday Walk we had a goal. It's the week before my son returns to school and we had planned a meet-and-greet with his new teacher, to drop off his supplies for the year, then run to the store to acquire hopefully the last bottle of Sanity Liquor needed for these everlasting school holidays.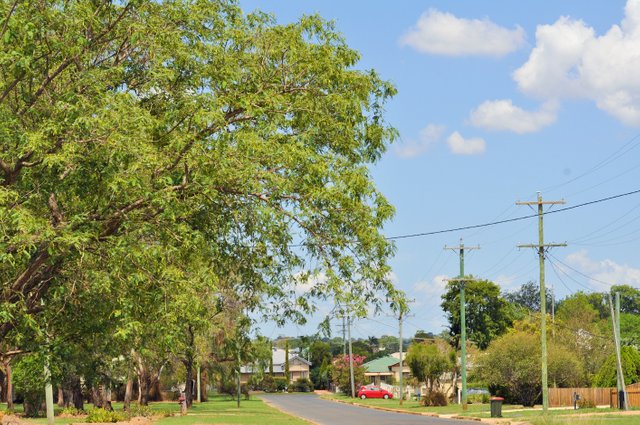 First down the street we go.
We turned on the air-con before we left, ready to be embraced by its cool breeze upon the return home. In the meantime it was 38 Celsius with at least 90% humidity. It'll probably rain later this evening.
Very welcome rain!
Last week this street had no green grass and the trees were sad. Now look at the Scouts we pass: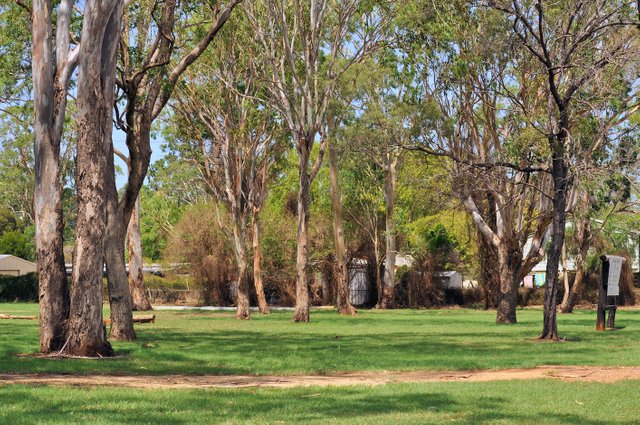 You can see what they did look like on my very first Wednesday Walk of this year - HERE!
It's such a stark difference. It's so nice seeing green again!
We kept on walking down the street and towards the school, occasionally moaning about the heat and humidity, when I thought I'd snap this interesting looking tree trunk.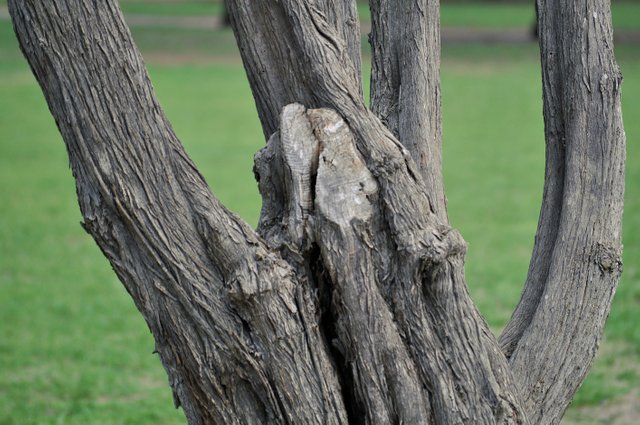 We soon arrived at the school, about 10minutes early, and naturally my son became bored.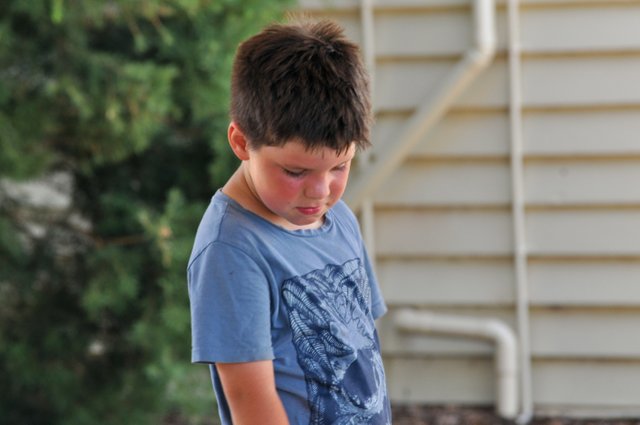 The boredom. It exudes from him.
He was unimpressed with my attempt to score a nice portrait of him and thwarted me at every turn, but it turns out the aboriginal artwork on the wall doesn't move so I snapped that instead, just as everyone got called into the classrooms.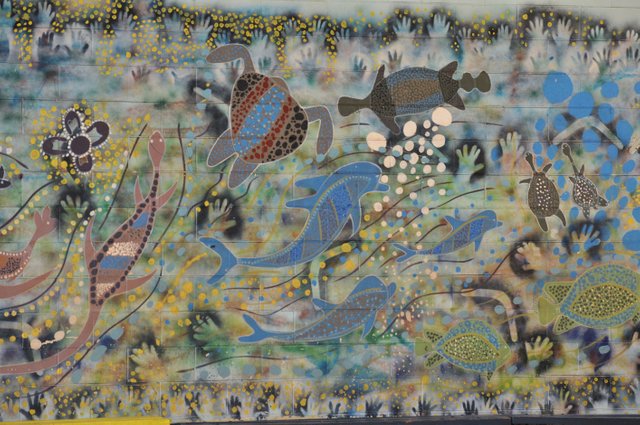 His new teacher is nice. 😊
We spent a bit time there while my son played with his friends, while we chatted to the new teacher and to a few other parents, and celebrated the return of school next week.
Then it was off to the shops to acquire the aforementioned Sanity Liquor, grab a couple of veggies and some more bread and butter, then hurry home before the sun tried to murder us.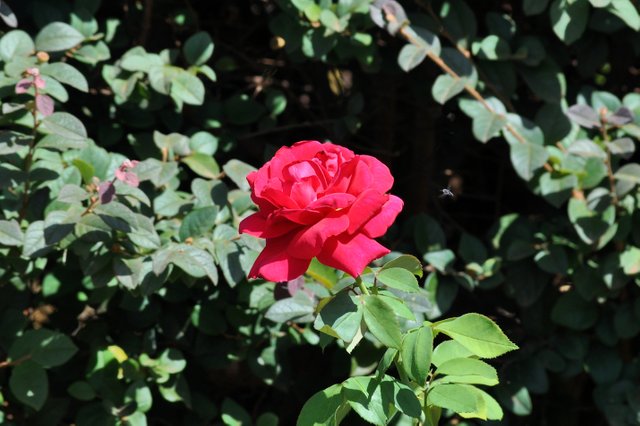 A pretty rose on our way home. 🌹😊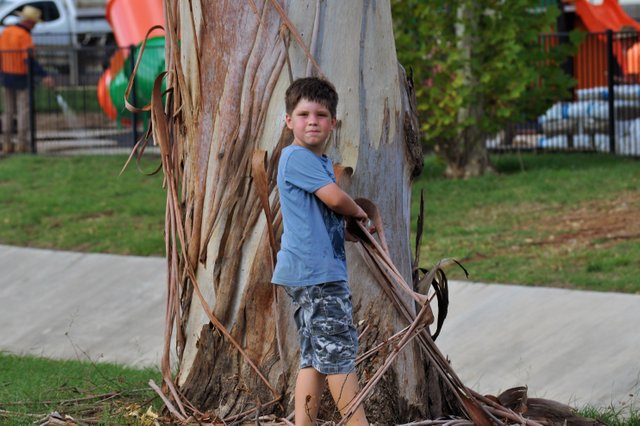 My son pulling a face as he realises the camera is aimed at him. 😅
And some clouds to finish off the walk.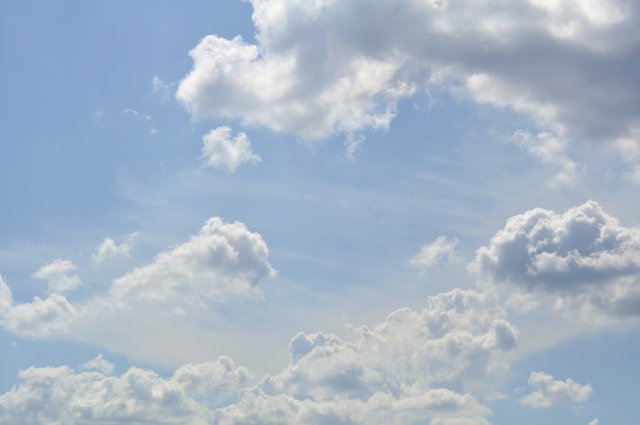 Looking out the window now while I'm typing up this post and there is not the tiniest patch of blue remaining in the sky. It's all a blended mass of grey and white.
🌧️ More rain is on the way.
Thank the Gods! 🌧️
---
This is a #wednesdaywalk post -- a photo challenge hosted by @tattoodjay!
Until next time,
Thank you for stopping by! 😊
---
Photos courtesy of me, @kaelci, using a Nikon D5000 with 55-200mm lens.