Wednesday walk - IN THE LAND OF GARBAGE AND BEAUTY
This isn't a recent walk ... it happened some years ago ...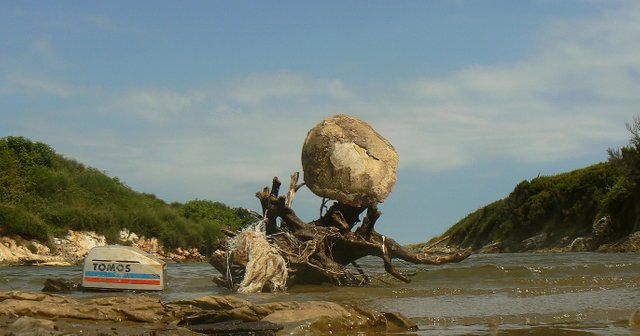 ... maybe a decade or so.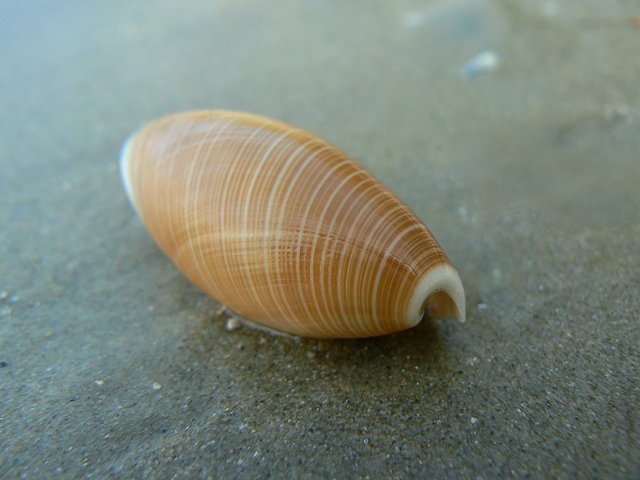 I took all these photograph on a pleasant summer afternoon ...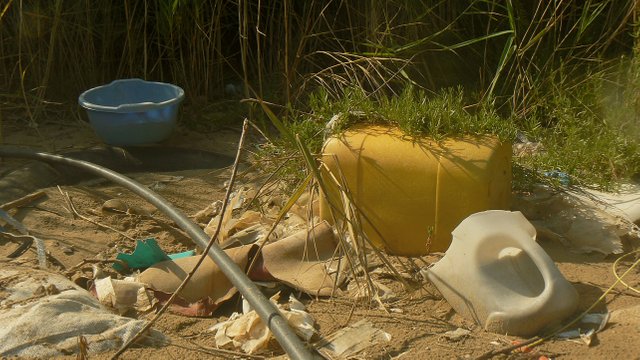 ... while walking along the long, narrow bay, that looks almost like a river from some angels.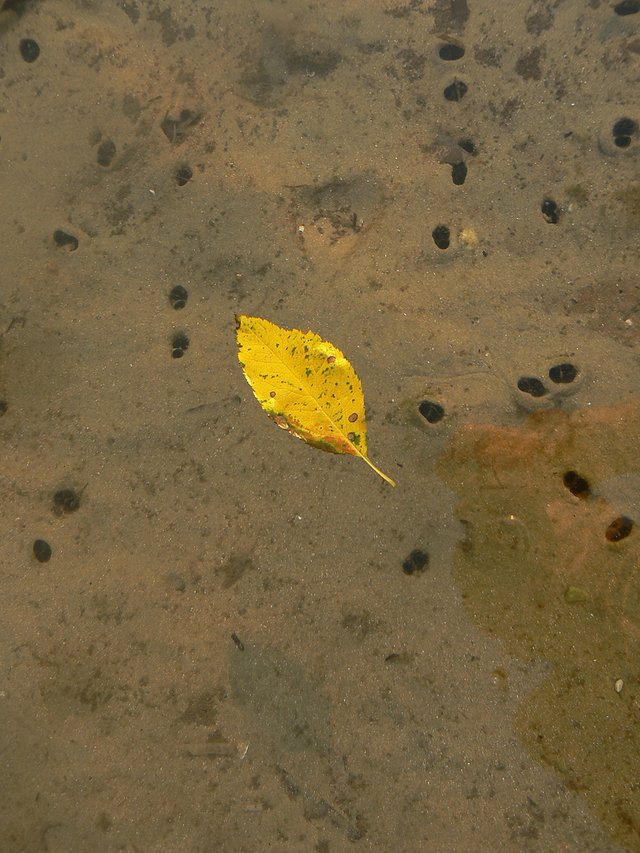 I took the shots on my walk ... but ... to actually get there I had to swim first ...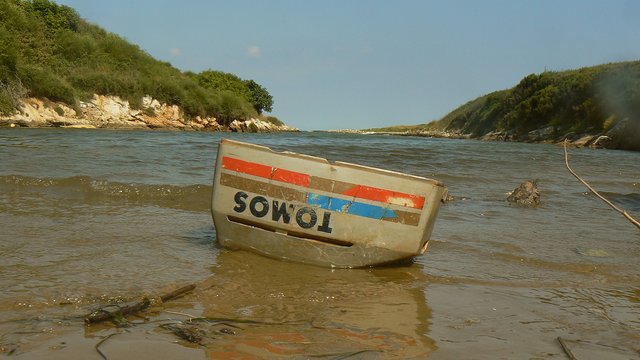 ... because the rocks are at a steep angle and all the rest is overgrown by dense, thorny Mediterranean bush, impenetrable without some sharp tool to cut the intricate and resilient vegetation.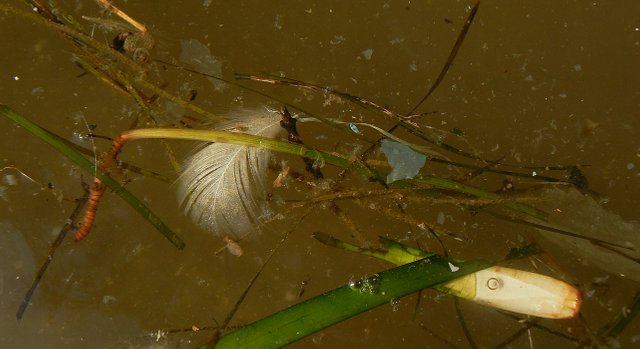 So I put all the stuff I needed for this little exploration in a plastic bowl, I enveloped the camera in layers of nylon if some water enters the bowl, and I went swimming into the inlet to see up close what's there.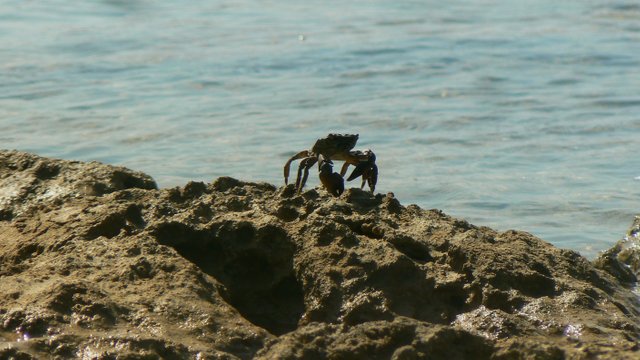 (Enlargeable)
While I was swimming and pushing the bowl in front of me, the small coastal crabs, of the Pachygrapsus marmoratus species, were closely watching this strange, large creature sailing in. These crabs live only in the zone between low and high tide, feeding on various algae and scavenging whatever small or large carcasses the tides can bring.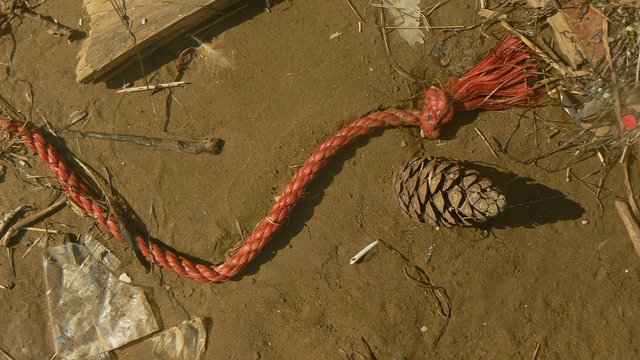 When the strong southern winds, often combined with exceptionally high tides, roll the waves to this coast, they bring all sorts of riches from distant parts of the Adriatic and surroundings.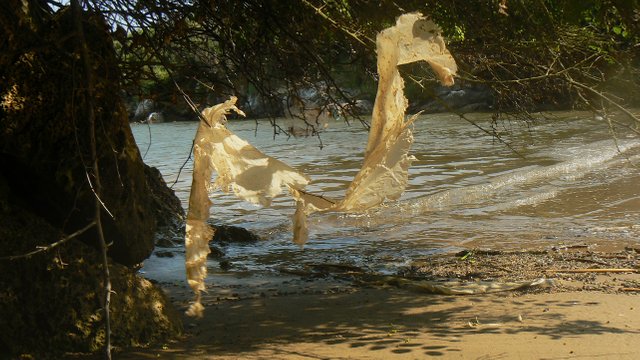 And long, sheltered inlets like this one, are the ideal storage areas for all those obsolete things.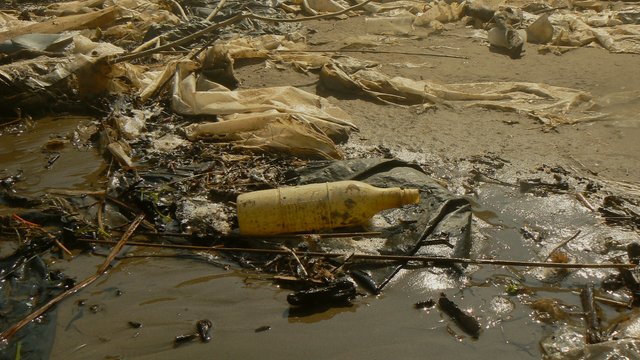 (Enlargeable)
You can find a bit of everything here ...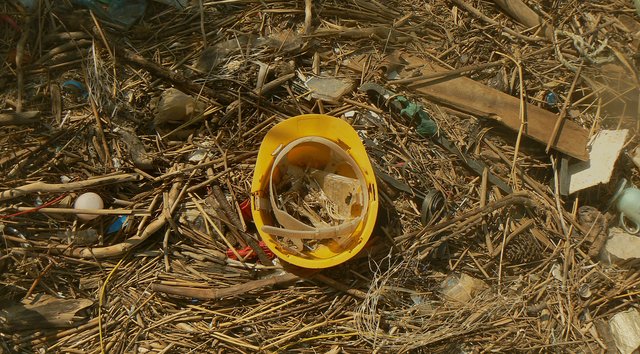 ... from a safety helmet ...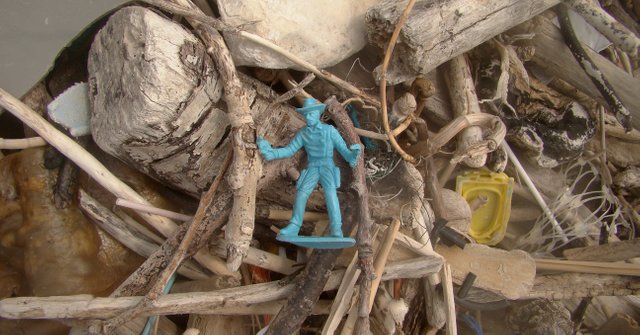 (Enlargeable)
... to the real American gunslinger, still alive and ready to shoot.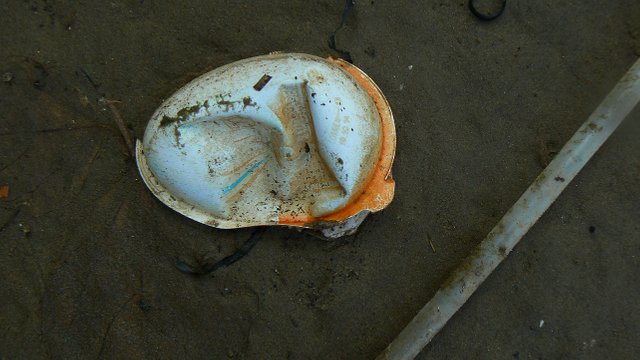 You can always find a few contorted Kinder Surprise eggs, they are present everywhere.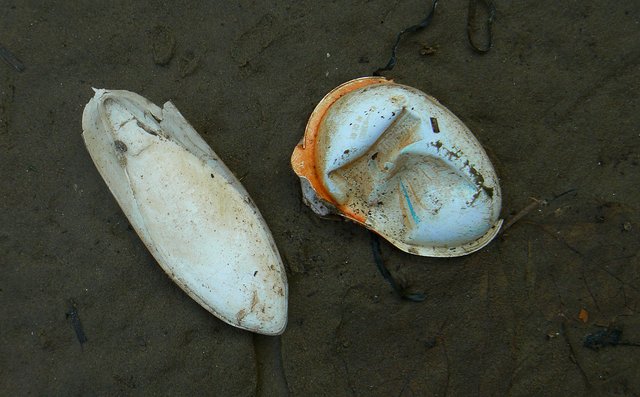 On this photograph I put one of those eggs near to the cuttlebone ... they looked kind a cool together.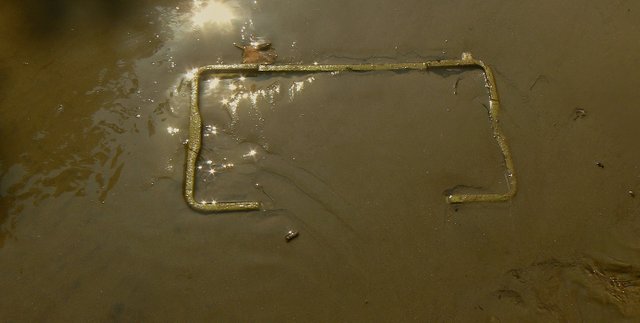 This plastic case, usually used on fishing boats, is here much longer than the other stuff. Is covered with mud and barely recognizable.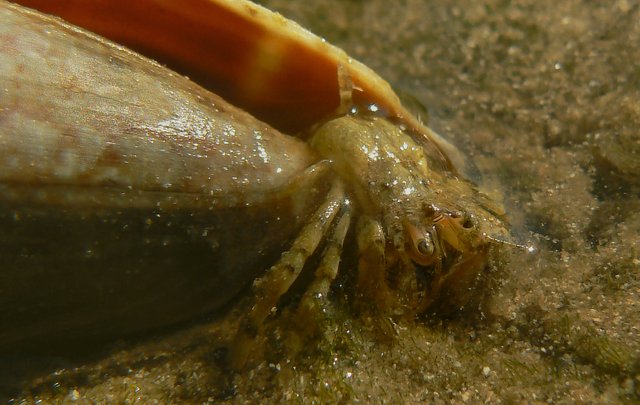 All around this muddy place ...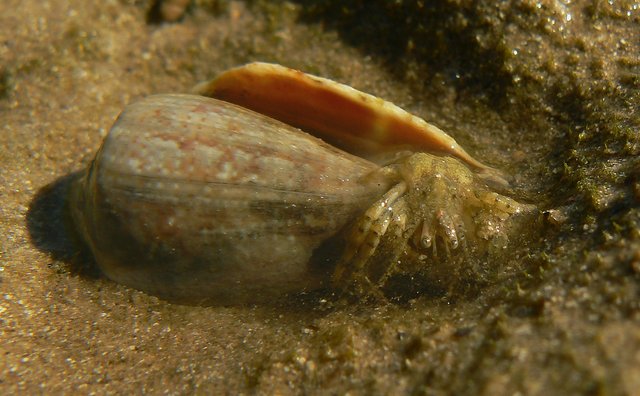 ... you can see many small hermit crabs.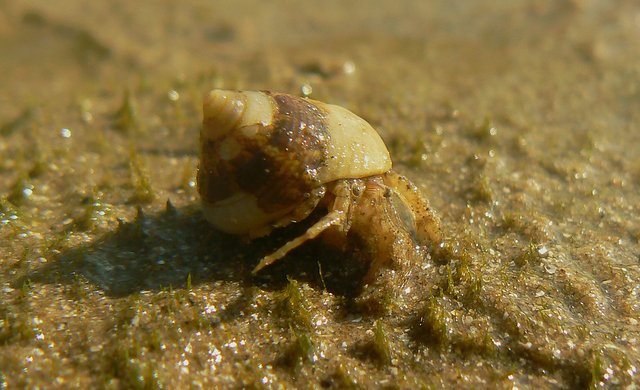 They are dragging around ...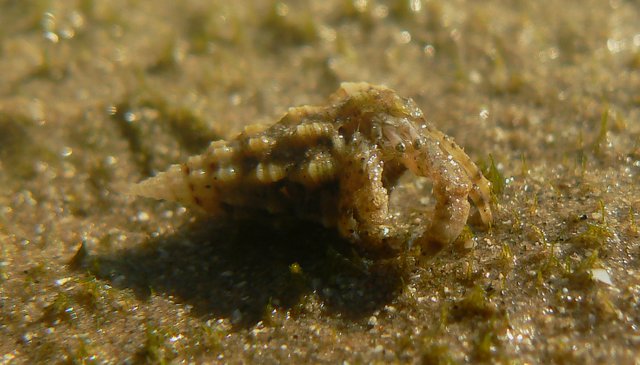 ... various types of shells.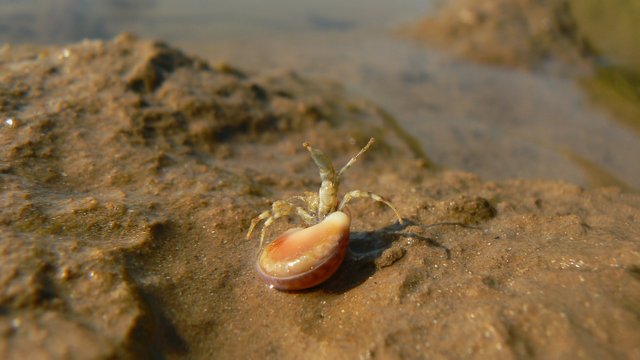 (Enlargeable)
There is a great abundance of shells on the shore and in the shallows ...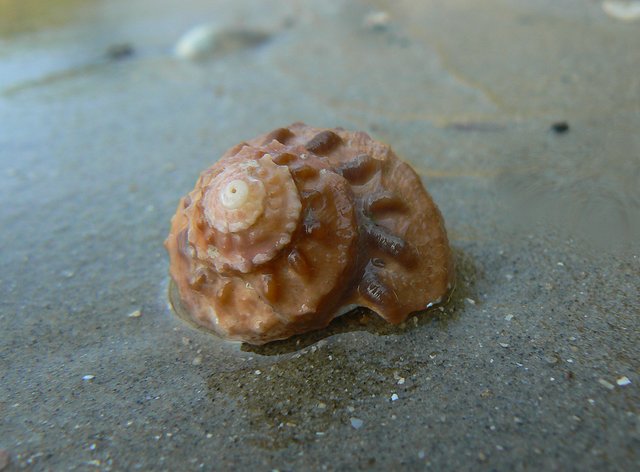 ... so the hermits can change the house at their pleasure.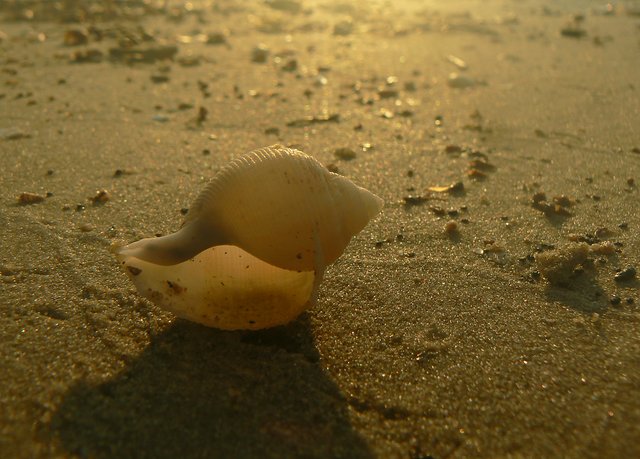 On the following picture ...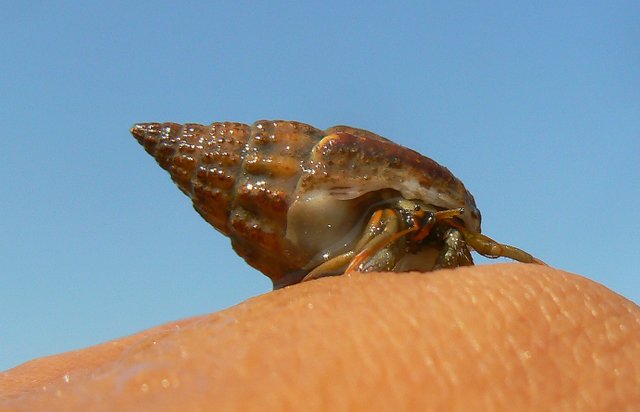 ... one of them is posing on my hand.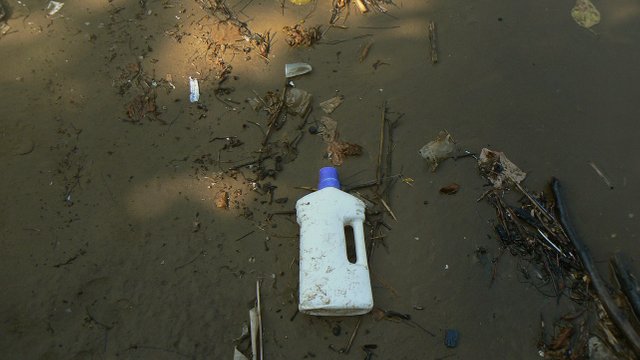 Among all the amazing, but still pretty usual stuff I found that day ...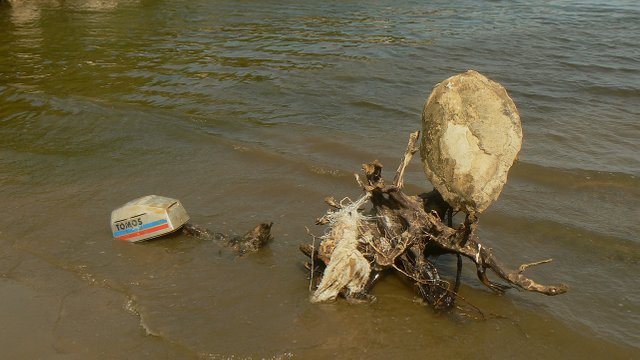 ... there was one relatively rare item ...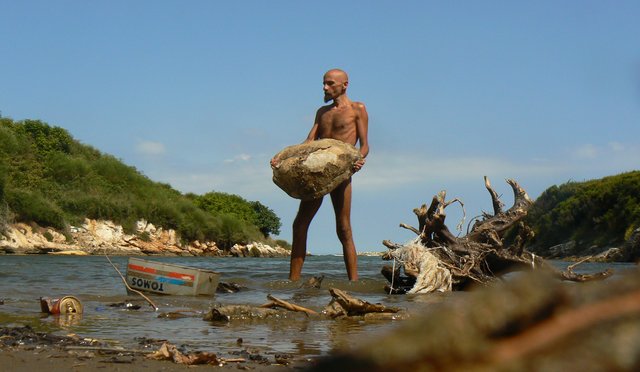 ... a large Sea turtle shell ... that looked like one of those cool shield in the Morrowind video game ... you know, one of those that people from the desert used in that game.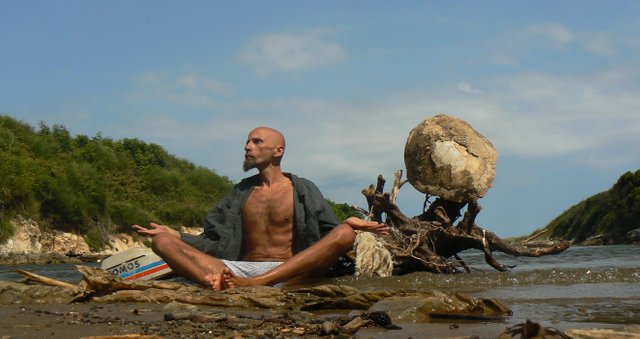 I took the shell ... found some driftwood and a cover of some small boat engine of Slovenian production ... produced exactly in the city called Koper, which is also part of this Istra peninsula ... anyway, this is not very important now ... what I wanted to say is that I took all those things and arranged them in an improvised throne, so I kind of proclaimed myself a sovereign of this forgotten place.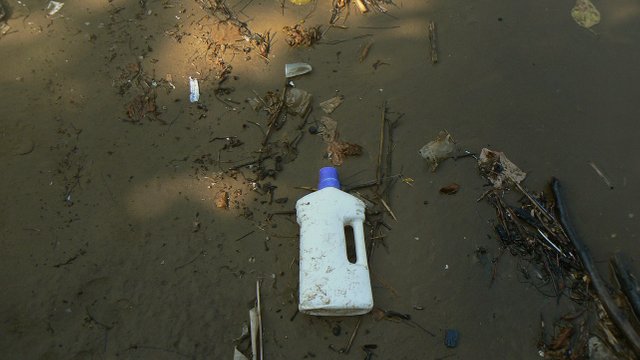 The king of garbage ...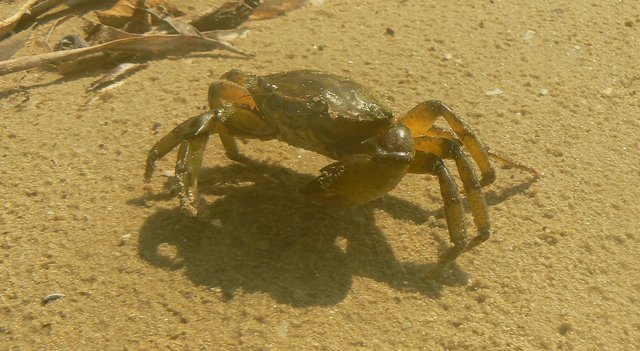 ... and the crabs.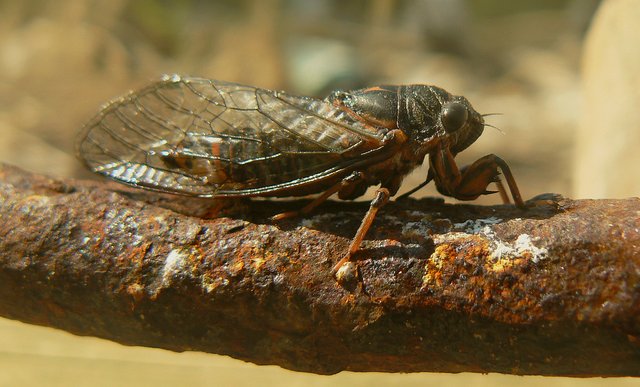 There was a cicada, on some old, rusted piece of metal ... singing just for me. Yeah sure, he, he what an arrogant delusion, worthy of a real king.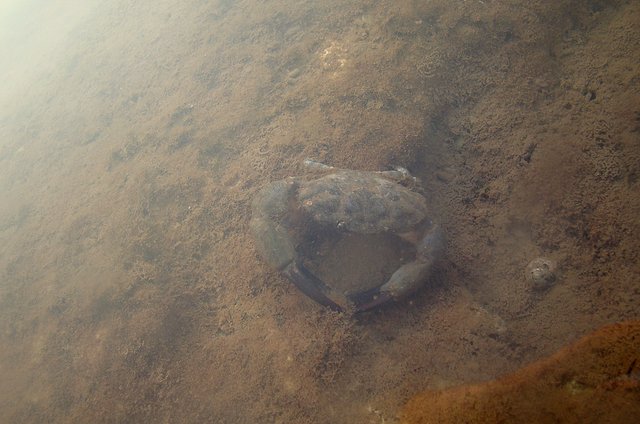 The crabs are really numerous in this muddy habitat.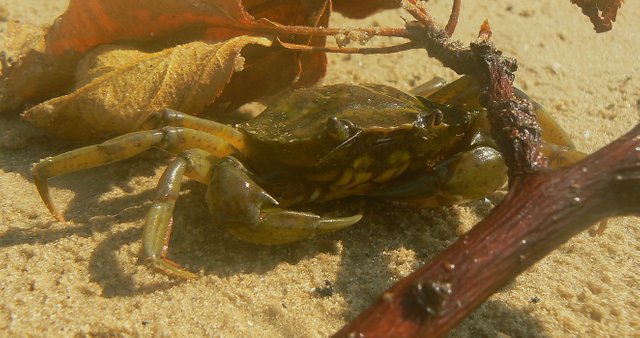 It's interesting to explore this variety.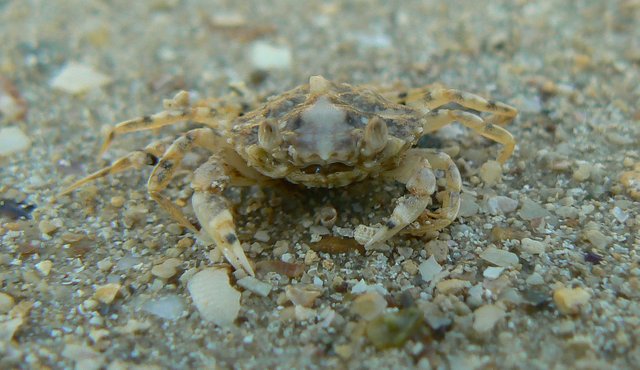 I saw this little crab with very good camouflage for the first time.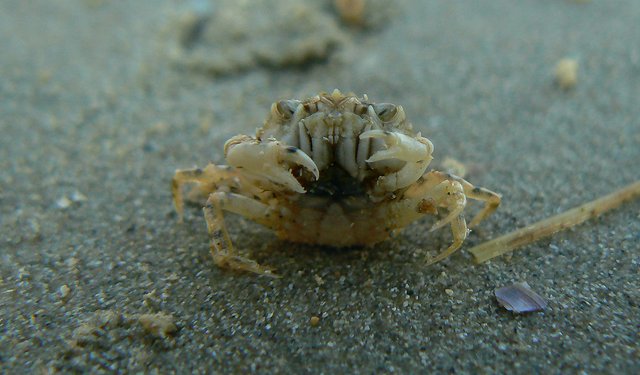 I never noticed this species before.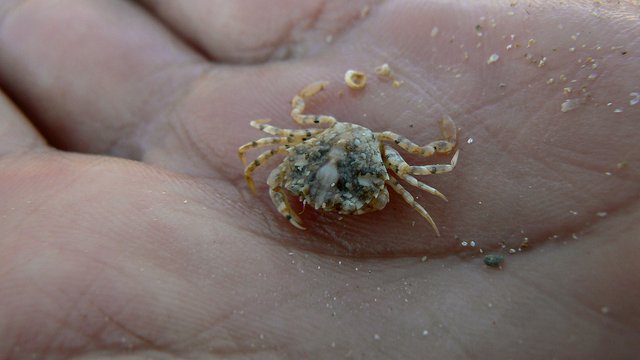 Here you can see it better while is on the palm of my hand ... when on the mud, this little crab is barely visible.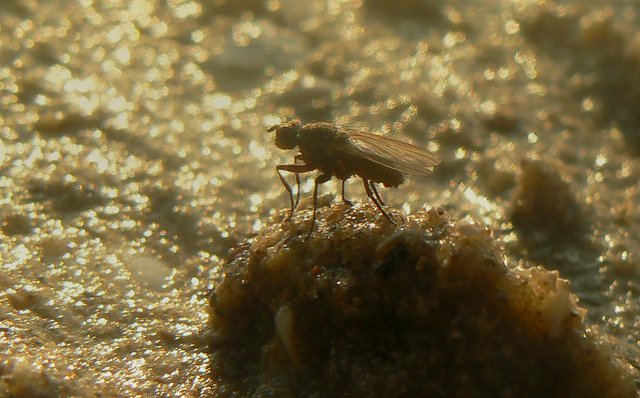 Small flies also like to visit the salty mud, here they can find a lot of edibles and useful minerals.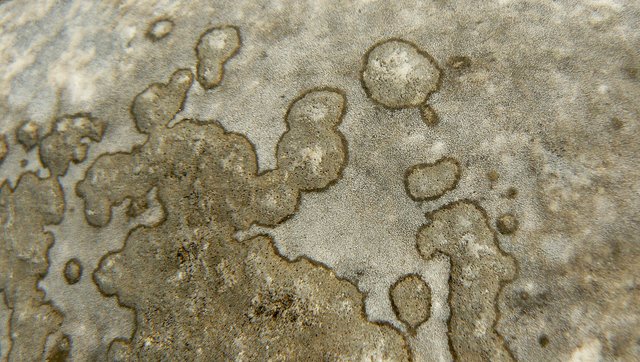 You can see some rocks here too ... and they are covered with interesting lichen artworks.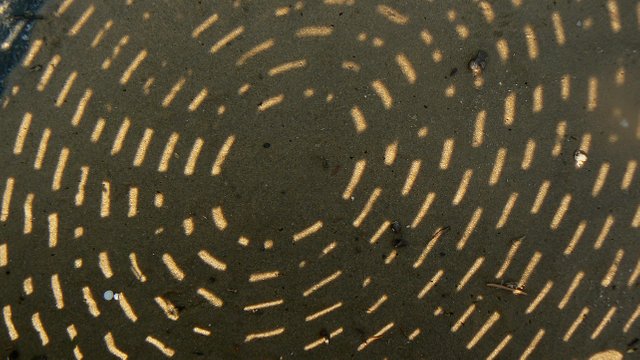 The shadows can also be pretty artsy ...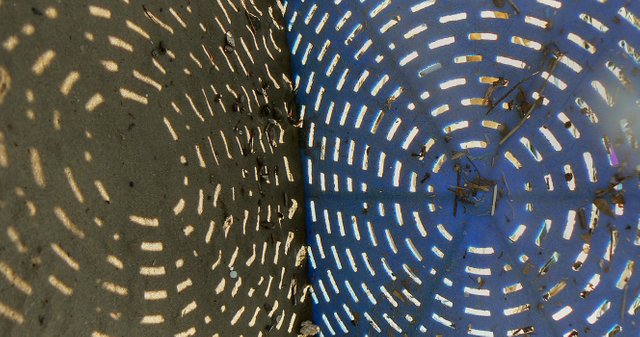 ... look this one ...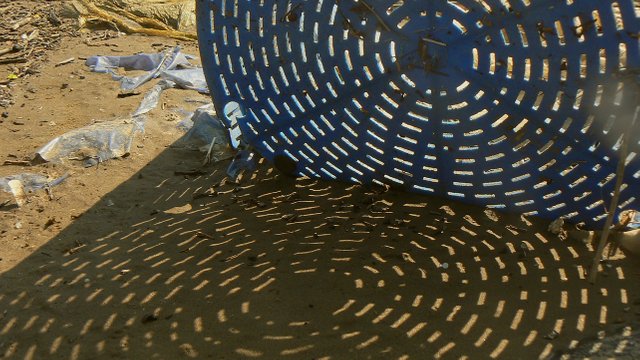 ... ad example ... pretty trippy, ha ? :D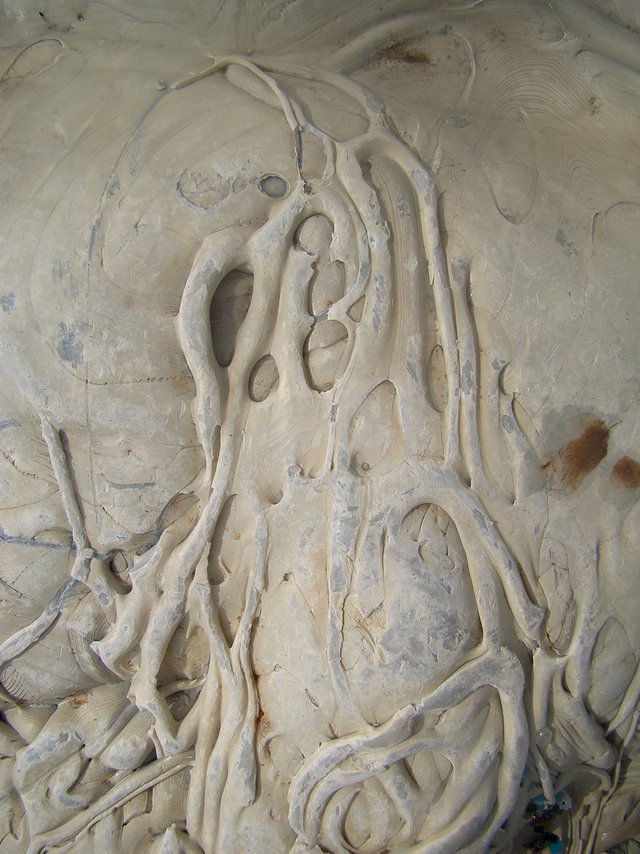 And what to say about this?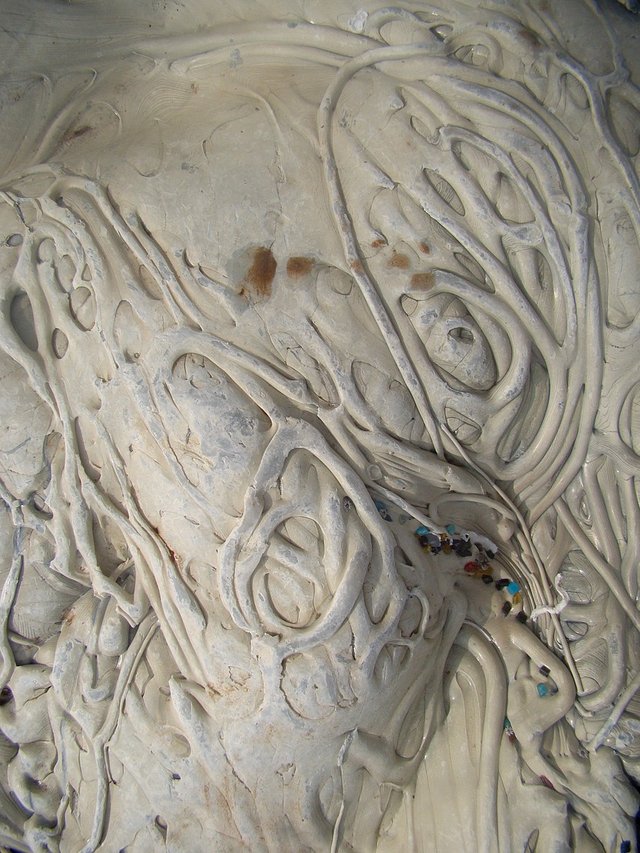 A masterpiece of non-figurative art ...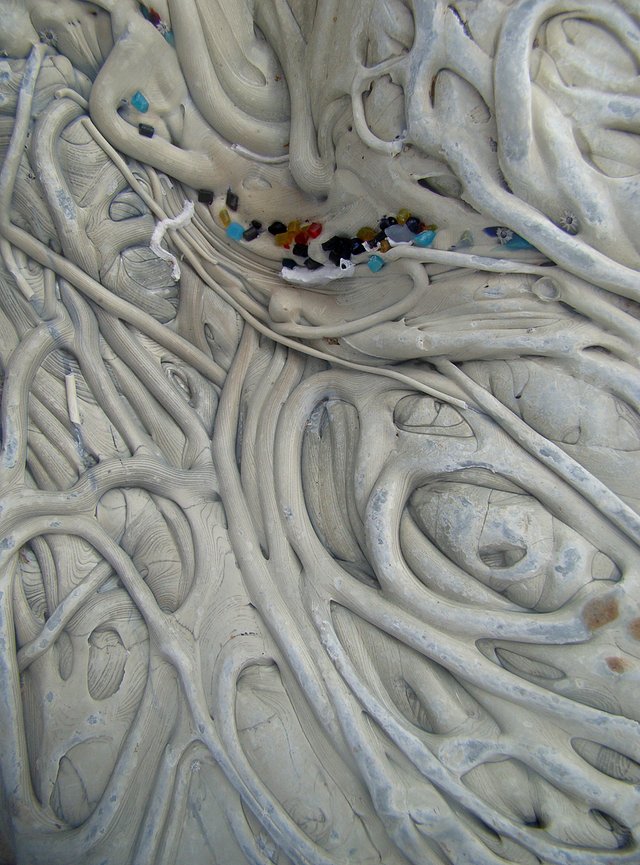 ... some exotic industrial, plastic - like material, brought by the rolling sea.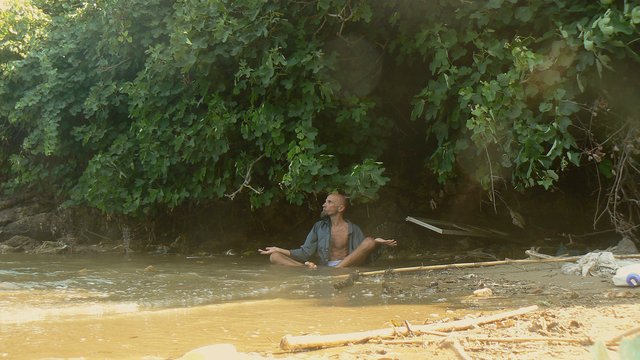 One of the main attraction here ... in my opinion ... is a beautiful and very large fig tree that grows above the bay ... I put myself in the picture to better emphasize the grandeur of this old gentle giant.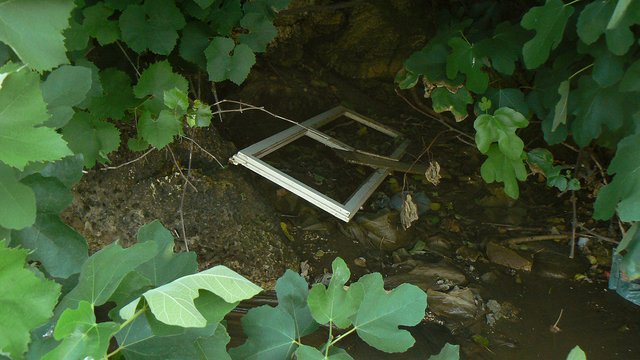 And there is some nice construction site type of garbage hiding in its shade.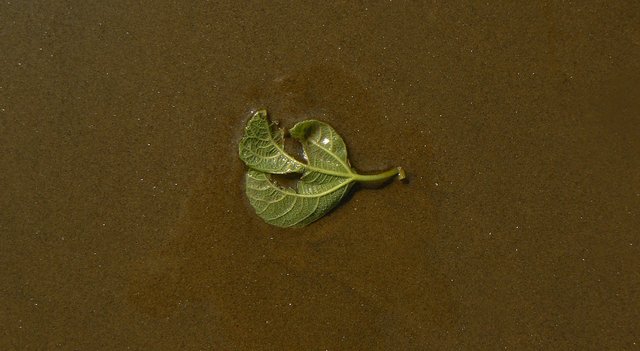 Here is the fig leaf on the mud ... and the tide is low.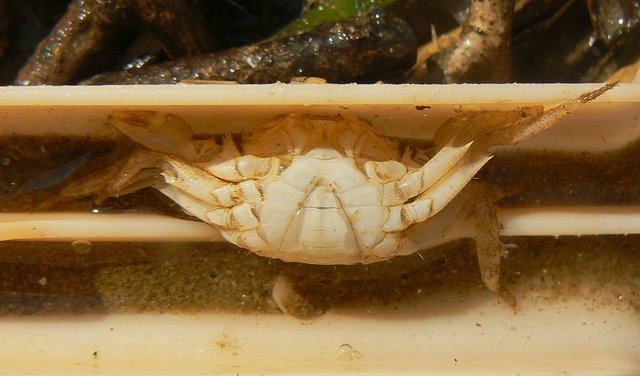 Here you can see a dead crab ...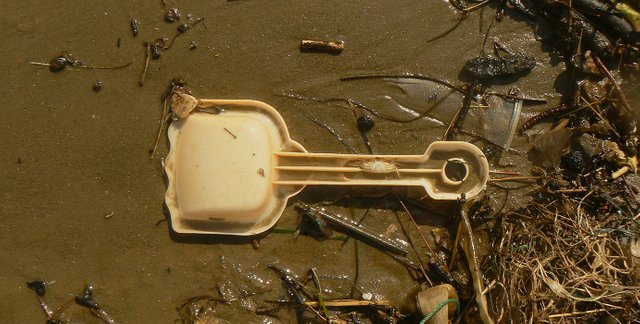 ... on some old children's beach toy.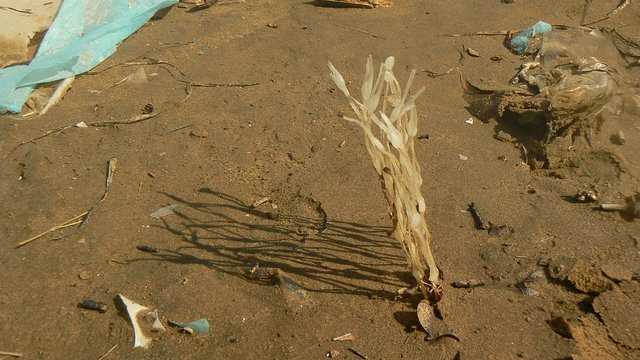 And now ...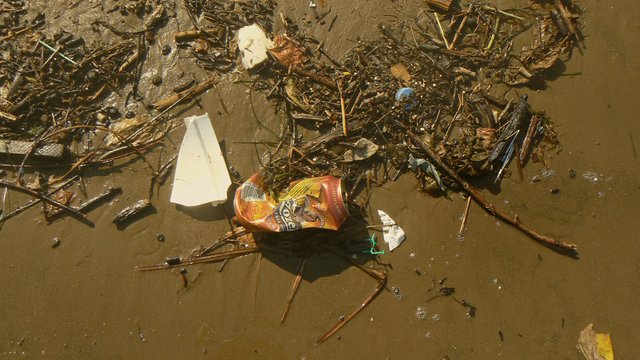 ... with these last few pieces of garbage ...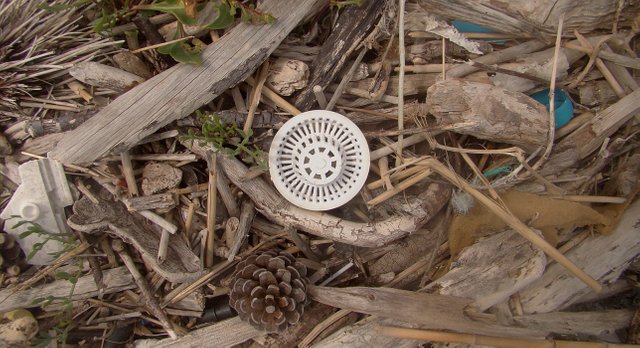 ... it's time to end today's walk ... that actually happened some time ago ... as always in these walks on Steemit, all the photographs are made by me, the selfies and all the rest.
[//]:# (!steemitworldmap 44.808027 lat 13.994345 long d3scr)