I got married... again | A comeback blog ⓶
This is a continuation of my comeback blog.

Official wedding photo taken by Casa Photographia
So I got married to the same person twice. To this day, we have been together for 10 years, married for 2. It was a 5-year-long Japan-Philippine long-distance relationship before we got to be closer to each other.
Here's a gist of our story


A website I made on Wix.com as a pre-invitation
As I mentioned in my previous post, it was the most magical day of our lives but the days, months leading to that special day were very physically, emotionally, and financially exhausting. Stressful cannot even describe that experience. Adding to the regular wedding preparation experience is that I am preparing for our wedding in the Philippines whilst being in Japan.
Marriage in a sheet of paper.
It took us around 2 years from document preparation to walking down the aisle. My husband and I had our civil wedding (first) on the latter part of December 2017. He didn't propose but we have been planning and preparing to be wed civilly within that year. As a Filipina marrying a Japanese national, it was such a hustle to even get that single document that would prove that I am single and eligible to marry. We had to go to the Philippines embassy (which I dread the most) a lot of times.
A little disclaimer! If you are a Filipino/Filipina in Japan currently in the same situation as I am, click this link to know the requirements.

And so the day of we officially become husband and wife has arrived. It was a Saturday but the city hall will still accept marriage registrations. It was very uneventful as we went in later in the morning, hand over the marriage registration form and documents we got from the embassy, have the city hall staff check them and viola! We are officially married. It didn't even take 15 minutes. After that, we had an early lunch and went home as husband and wife.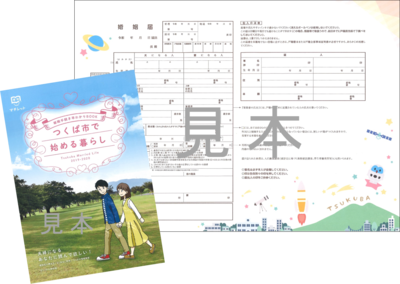 sample of a marriage registration form '婚姻届/Kon'in Todoke' taken from the Tsukuba City Hall website.

Magically exhausting
Our second wedding, for short, was a church wedding. As a couple, we are quite satisfied with our civil wedding but we still decided to have a church wedding as a gift to our parents. In the beginning, I was quite excited, even though I still couldn't imagine myself, ourselves, walking down the aisle. We wanted the ceremony to be a standard, the most simple, wedding ceremony and let loose in the reception; we wanted it hardcore otaku-themed!
To be honest, we only have a general image of our wedding.
A simple, standard wedding ceremony but a hardcore otaku-themed reception.
The invitation card should be at least 90% designed by me.
A red wedding dress for me and a white suit for him.
No balloons and plastic confetti.
All of the invitees should only be people we have interacted with and know personally, a.k.a just because you're a relatives doesn't mean you will be invited.

The reception design I made. Images and symbols are not mine.
Copyright infridgement not intended

Art on the invitations is created by me.
The rest of the details were decided as we move along with the preparation. So, if your planning on getting married, Tip ⓵, have a well thought out plan. From what would the gifts for your entourage and giveaways for the guests be to the color of the ribbon of your flower girl's dress.
So how I prepared for our wedding while being miles away from the venue?
The short answer is we hired a coordinator. We originally planned that my mother would deputize for us. I was extremely hesitant to hire one since, at the time, wedding coordination scams were everywhere. However, there are limitations that one middle-aged woman can do so we ultimately looked for one. It was quite difficult to find a trusted wedding coordinator but we are forever thankful to have found the perfect one for us. (Due to the possibility of revealing private information, I cannot give away names and details.)
Troubles? Difficulties? Struggles?
Inevitably, those will arise regardless of how careful you are with your preparation. In our case, we have quite a few.
Dresses. To this day, I am still spiteful of this memory. My husband has a childhood friend who's a ''fashion designer''. As a way to help her financially, my husband decided to hire her to be the dressmaker for our whole entourage. The designs were great but the actual dresses were like Cinderella's dress before the fairy godmother arrived, to be polite, and the materials used were like recycled. It was too cheap-looking for the price we paid but I only got to see the dresses she made 2 weeks before the wedding.
This was the image I had for my wedding dress. Taken from Pinterest
I was pretty disappointed so we eventually fired her despite the time crunch and have another wedding dress and bride's maids' dresses made by a trusted supplier of our coordinator. This time, they understood what I want and they whipped out a dress 3 days later. It was a red and white wedding dress with a trails skirt that can be detached. They are one of the saviors of our wedding and we are eternally grateful for them.

My actually wedding dress
Rings. This was not much of a trouble compared to the dress but still a hassle. We wanted a fairly thin-banded wedding ring. As we are always working, we didn't have the time to look for it in Japan so we decided that we will buy the rings in the Philippines. We looked at the majority of the jewelry shops in the city but to our disappointment, we couldn't find the one we liked.
It was less than a week before our wedding and when we did find the one closest to our preference, we asked a lot of times if they can prepare it at least the day before our wedding. They confidently said the rings will arrive 2 days before the wedding so we were relieved and paid full upfront despite the usual payment scheme of 50% when ordering and another 50% when the product arrived.
No, the rings didn't arrive 2 days before the wedding. Something snapped in me at that time and demanded that the lady who sold me the ring deliver it to the hotel we were staying in. She did so and brought us the ring the night before our wedding and their reason (er, excuse) was the shipment was delayed. Once I got the ring, I just let it all go and didn't scream at the lady.
The relatives. This event would not be complete without the complaining relatives. To give you a background, my husband's family is from a different island and as he was shouldering the plane tickets, the only relatives he can bring to my city are his immediate family. I, on the other hand, was not extremely close to my relatives so I only invited a handful of people who I knew very well growing up and the majority of my guests were friends. So, No, I did not invite people just because they are my mother's or father's siblings or nieces/nephews. AITS?
My mother told me after all was over that some of her siblings were mad that they couldn't go to the wedding. Well, at least, we now know who really are the weeds in the garden.
The Wedding day
I.. don't remember well what happened at the ceremony. It felt so slow yet so fast. I was like riding in a cloud then, I realized it was time to walk down the aisle. There was so much emotion in the church as I was crying, he was crying, everybody was crying. My mind was so blank that I even put the ring on the wrong finger.
Then the reception followed. The decor was fantastic, the food was great and the program was short but fun. We were so happy and grateful that we were surrounded only by the people that celebrated with us. When all of it was over, I didn't realize how late it was. The reception supposedly ended at 8 PM. After I changed and refreshed, I thought we'd go outside and grab a cup of coffee until I realized it was almost midnight. All the shops and stores are closed for the day but one Dunkin' Donut was open to give us a warm hug of a coffee and sweet smile of delicious donuts after a long, hectic, exhausting yet a wonderful day.
Is it worth it?
Of course, it was. The money we paid for the first dressmaker was a huge price for a wedding that turned out to be extremely satisfying. I may have sounded negative but I cannot express how thankful I am to those people that made it one of the most memorable days of our lives. Always remember that marriage is just the beginning of a lifetime partnership. You know what they say, getting married is easy but staying married is the true challenge.
Before the COVID-19 pandemic, were you planning on getting married this year?
To those who got married, I want to know your experience while planning for the wedding and what happened on the day of the event.
Wedding photos are by Casa Photografia, unless stated otherwise
---
---
Thanks for stopping by.
See you in my next post.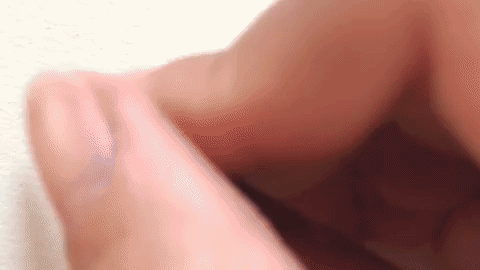 Artistic vessel of @furirin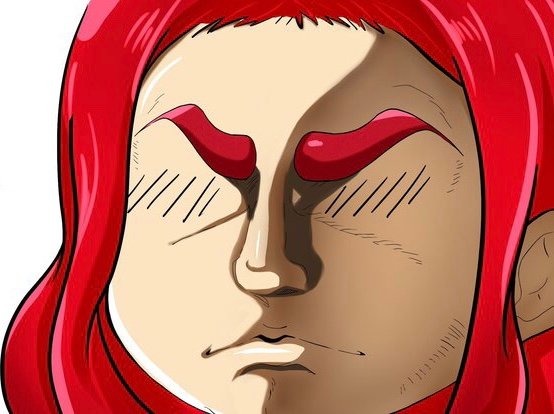 ---
---