Sell v1.3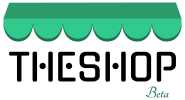 ---
Welcome!
TheShop is an online marketplace designed for anyone to use and there are 0% fees. You can submit a post to sell almost anything.
To submit your post,
1. Copy & paste the template found below into a text doc.
2. Replace CAPITALIZED text and fill in the information.
3. Choose at least one tag from categories provided below.
4. Copy & paste completed markdown into our Discord.
<center><h1>PRODUCT</h1></center>
<center>![PRODUCT IMAGE](URL)</center>

**Seller:** @USERNAME
**@SteemReviews:** YOUR "THESHOP SELLER" REVIEW URL (LEAVE BLANK IF YOU DON'T HAVE ONE)
**Location:**
**Contact Info:**

**Price:** NUMBER SBD (To buy, transfer SBD and enter the product name as your memo)
**Shipping Cost:** NUMBER SBD
**Total Cost:** **NUMBER SBD**
**Condition:** NEW or USED
**Brief Description:**
- use bullet points

**Product Dimensions:**
**Item Weight:**
**Shipping Weight:**
**Manufacturer:**
**ASIN:**
**Item Model Number:**

**More Pictures:**


Almost done, choose at least one tag.
Final step, submit markdown in our Discord along with the tag(s) you want to use.
*****
Once you have sold out or wish to close your shop, comment on your post with this image with your own account so buyers know without a doubt that you closed the shop: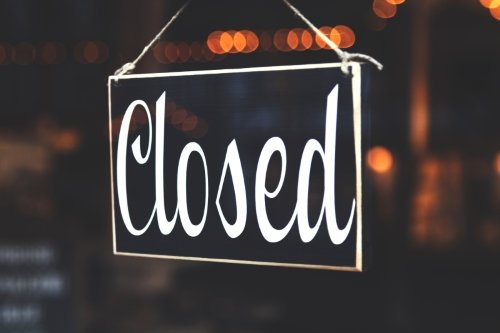 ![closed.jpg](https:// steemitimages.com/DQmSRrJTpenaQS2tYhNPzv2SR5Gb5ELymwfAiP4hmuv6Vyj/closed.jpg)
Do you have suggestions for us? Please comment below!
*****
We're imagining 90% of the upvote activity will happen in the comments section, but when the posts get upvotes, this is how the earnings will be used:
STEEM/SBD earned from upvotes after costs of promotion will be transferred to @hyperfundit.com to grow the fundraising platform and help more project creators reach their goals. SP earned will be delegated to @hypefoundation to upvote/fund charities and meaningful causes found in the Steemit community.
Charities and causes include but are not limited to @schoolforsdg4, @cooking4charity, @FamilyProtection, @womenempowerment, @museproject, @youarehope, @treeplanter, @tarc, @steemcamp, @steemfunder, @azizbd, @Khusairi, @bigdude, @hyperfundit.com, and more to come.
You can confirm @hypefoundation's activities here.

@hypefoundation uses 100% of its upvotes to fund charities and meaningful causes. Would you delegate as little as ONE SP to support the cause? 1 | 5 | 10 | 25 | 50 | 100 SP. You can take it back at any time.
Custom Amount (Replace "NUMBER"): https://v2.steemconnect.com/sign/delegateVestingShares?delegatee=hypefoundation&vesting_shares=NUMBER%20SP
---
@hyperfundit and @partiko are teaming up to bring more users and projects to the Steem Blockchain. Would you vote @hyperpartiko for witness?



Would you trust us in making informed decisions to vote for other witnesses in your place? Allow us to be your proxy.

Our Partners





@theshop is not involved in any transactions or disputes and is not responsible for any damages or losses.