Buy v1.2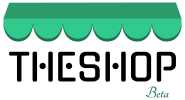 ---
Categories
---
Always keep in mind who you are buying from. Check the seller's reputation score, visit their SteemReviews post, go through their blog posts, then decide whether you want to do business with this person or not. Communicate and transfer directly with the seller.
Would you support steem projects, charities, and good causes? Simply upvote product posts, 100% of upvote proceeds go towards @hyperfundit.com and @hypefoundation :)
Do you have suggestions for us? Please comment below!
Do you have suggestions for us? Please comment below!

@hypefoundation uses 100% of its its upvotes to fund charities and meaningful causes. Would you delegate as little as ONE SP to support the cause? 1 | 5 | 10 | 25 | 50 | 100 SP. You can take it back at any time.
Custom Amount (Replace "NUMBER"): https://v2.steemconnect.com/sign/delegateVestingShares?delegatee=hypefoundation&vesting_shares=NUMBER%20SP
---
@hyperfundit and @partiko are teaming up to bring more users and projects to the Steem Blockchain. Would you vote @hyperpartiko for witness?



Would you trust us in making informed decisions to vote for other witnesses in your place? Allow us to be your proxy.

Our Partners





@theshop is not involved in any transactions or disputes and is not responsible for any damages or losses.
</cente