Everything You Think is True, Webby Award CEO Says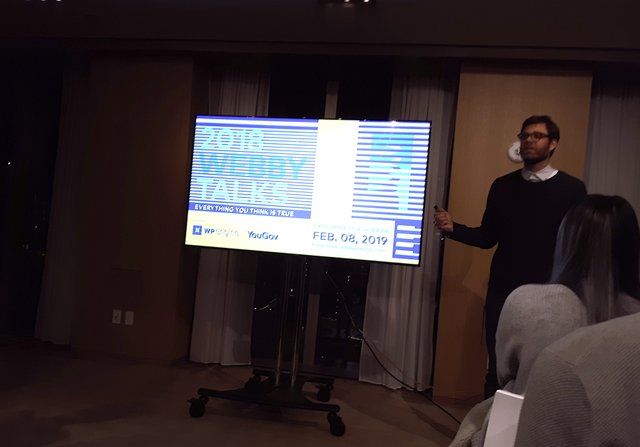 David-Michel Davies, ceo of the International Academy of Digital Arts & Sciences (IADAS), organizer of the Webby Awards, talks to attendees at the Public Hotel in New York City on January 14, 2019.
The internet is a tool that helps us navigate our lives.
It gives us fact-based news and applications that allow us to talk if we are voiceless, teach us how to repair our torn muscles and address our phobias.
The internet also gives people a platform to launch #PlaneBae, a Twitter story created by a person who eavesdropped on a man and woman on a plane, became a media sensation and prompted people to doxx and harass the woman, manufacture a Photoshopped image that made people believe sharks were swimming on a North Carolina freeway and enable the U.S. president to perpetuate questionable information.
David-Michel Davies, ceo of the International Academy of Digital Arts & Sciences (IADAS), the organization that presents the Webby Awards, shared his insights on why the internet allows good and bad actors to thrive in cyberspace during his talk, Everything You Think is True, at the Public Hotel in New York City on January 14, 2019. (The author of this blog post is an IADAS member. A big thank you to the IADAS for sharing the slides in this post.)
Davies opened the discussion by describing the excitement the solar eclipse generated in August 2017. People from Egypt to New York shared this experience together on social media without controversy.
"It felt like, though, one of these moments that we haven't had probably in a bunch of years. Like we don't really have these kinds of moments anymore on the internet, right? It's this fighting and all these terrible things are happening," Davies said.
"But two, three, four, five years ago we had these moments where the internet really felt like it united us, right? And we started talking about why it doesn't feel like that anymore. Or why does it feel like we're all arguing about things…
And we started thinking about it and talking about it. And we started thinking about it (in terms of how) it explains everything you think is true. And it's really about how the internet is fragmenting our reality. And while that sounds bad, it's not entirely a bad thing."
Why Do We Disagree with People So Much Lately?
Davies cited four reasons why we have become so fragmented:
*We all use our senses to perceive the world, and we perceive things very, very differently at times.
*We spend a lot of time online.
*Fake news travels faster than real news, real information, or the truth. "MIT recently did a study about this and what they found was that people share stuff that salacious, delightful, surprising, funny. Not always necessarily true," Davies said.
*We use a lot of algorithms. They help us connect with people and learn about music and shows. They also prevent us
from talking to others and finding out information that we don't normally agree with.
What Sources Do You Trust?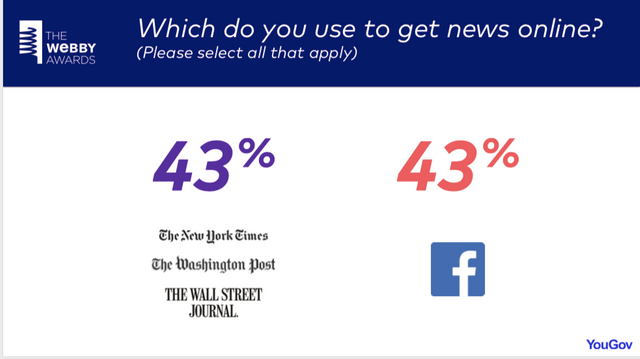 Partnering with YouGov, a global polling and data company, Davies and his team surveyed 2,000 people all over the country about their opinions about truth on the internet and the sources they trust to find facts and news.
They found:
70 percent of the people surveyed said they use the internet to find news.
The Washington Post, The Wall Street Journal and Facebook tied as the number one sources for news. Yet 52 percent of people don't trust information they get from Facebook.
Almost 50 percent of people said they trust traditional media more than social media.
Seven in 10 people trust traditional media outlets even though there's been a two year campaign to discredit the traditional news media.
12 percent of people said they trust information they get from social media over traditional media.
Seven in 10 people are worried about getting false information online.
More YouGov survey results: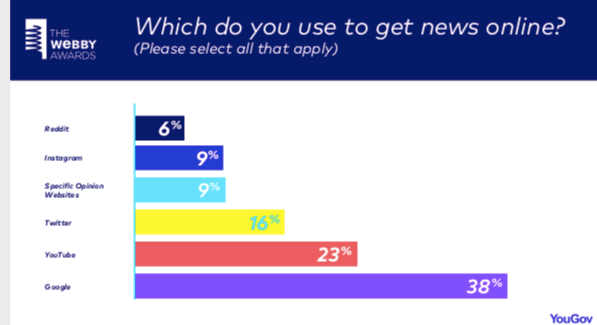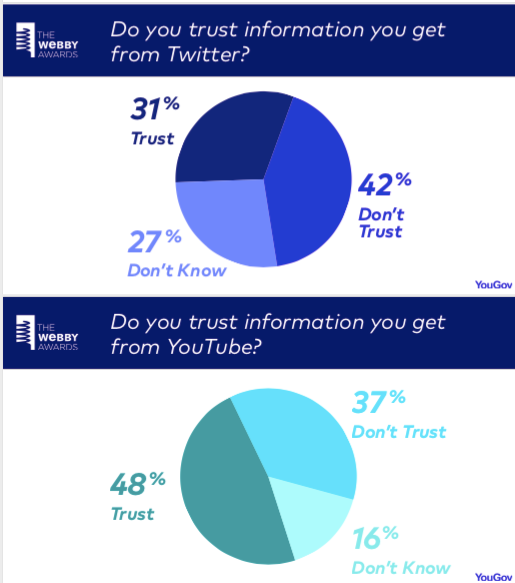 PlaneBae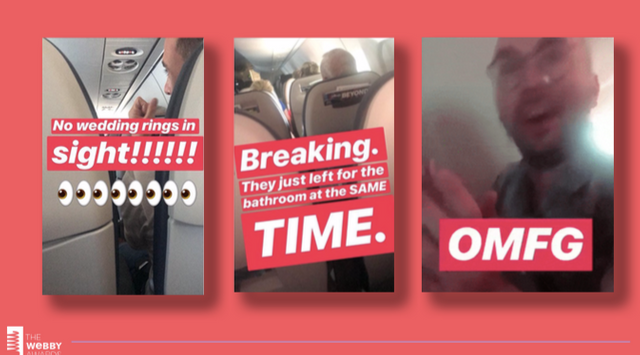 Davies pointed to the Twitter sensation #PlaneBae as one recent example of fake news.
In July 2018, an airplane passenger named Rosey Blair tweeted photos of the interactions she and her boyfriend watch unfold between a woman and the male passenger sitting next to her on the plane.
"So the flight goes on, they're sitting next to each other and what happens in reality is really kind of innocuous. They basically talk a lot. They make it kind of uncomfortable for the people around them who think it's kind of weird that they're talking so much, but that's basically about it, right.
But that is not the story that the internet heard about. The story that the internet was told by Rosey, who by the way is an aspiring social media director and her dream is to work at BuzzFeed," Davies explained.
Blair's tweets featured images of the passengers with captions about romance and wedding bells. They were retweeted 1 million times and became so popular The Today Show interviewed Blair.
They also prompted people to doxx and harass the woman Blair featured in her story, forcing this woman to deactivate her social media accounts and issue a statement through her lawyer about the harassment she encountered as a result of Blair's tweets. Blair subsequently posted an apology.
"Back to what type of information travels fast and why--not necessarily the truth," the IADAS CEO stated. "It's not the worst thing ever. It's not that big of a deal, but we think it's a really good way of thinking about how when we live in our lives in all these different reality bubbles, the type of things that start to ensue."
The Internet Can Be a Good Place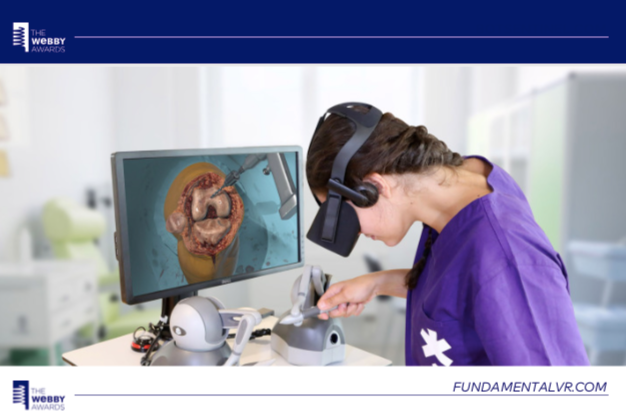 Davies ended the 40-plus minute talk by sharing examples of how the internet educates, helps and entertains us by hosting the following sites and apps, including:
Fundamentalvr, virtual reality technology that trains surgeons.
Pop Your Bubble, a Facebook app that connected users with people who held different views than their views.
The Last Goodbye, Holocaust survivor Pinchas Gutter's experience at Majdanek, a Nazi concentration camp in Poland, using VR.
National Geographic's Tango Bravo, a voice app for veterans facing emotional challenges after their service is over.
VOCALiD, a company that creates digital voices using artificial intelligence.
psious.com, virtual reality technology that helps address people's phobias, anxiety and other emotional issues.
Step Inside the Thai Cave in Augmented Reality, The New York Times' account of the Thai boys' soccer team getting rescued from a Thai cave in July 2018.
HotStepper, an app that uses an animated augmented reality character to walk you to your destination.
Woebot, an app that provides cognitive behavioral therapy.
Westworld: The Maze, an Alexa game that promotes the HBO series' second season.
Pizza Hut Beanbag Blitz, an augmented reality app that uses a Pizza Hut pizza box to play games.