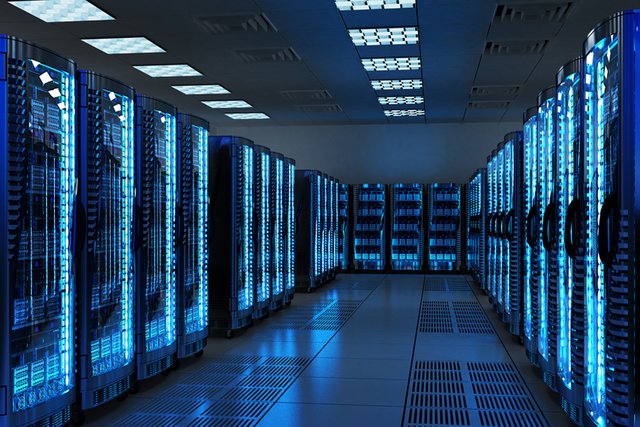 Since the creation of the internet in 1983, website creation slowly gained popularity and today it is extremely easy to create a website. You can use free website builders like Weebly or Wix to create a simple website. However, many people prefer to host their own websites because this gives them more flexible on the features they can have, and this comes to the need of Web Hosting. The Web Hosting industry has become very saturated as a result, mainly due to the ease of creating a Web Hosting company. Many Web hosts offer reseller or Virtual Private Servers which costs around $20-$50 and are very affordable for individuals to start their own Web Hosting company. The Web Host would also offer managed Hosting services so there are no technical restrictions in starting your own web hosting company.  
As Web Hosting Companies become popular and easy to create, many decide to enter the industry to provide cheap Web Hosting. Some as cheap as $1 per month but they oversell their servers, provide unlimited resources and they provide very low-quality support. How on earth can resources be unlimited? They would oversell their servers and customers would constantly experience downtime when the server resources are exhausted. Eventually the company would lose all their customers and close down, but the customers are the ones who suffer. Constantly having to request support from your web host and they take days to reply to your support ticket can be a big hassle. Not only are you losing money from your website being down, you are also wasting your time dealing with these hosts. If you ever choose a one, don't go with the cheap ones. 
One of the other reasons why it is so easy for people without any technical knowledge to start their own Web Host is because of cPanel and WHM. These are control panels for web servers, a bit like our operating system for computers. You can resell cPanel accounts with a click of a few buttons in your WHM (Web Host Manger). It is also easy to integrate WHM into WHMCS, a popular billing system so everything can be automated. All you need to do beforehand is to get your web host to install cPanel on your servers and then everything is very easy. No command line knowledge or server management skills is required, and you can start selling web hosting with a minimal start-up cost. 
Have you every been with a host that replies to support tickets within 5 minutes but fails to solve your issue and after 10 support tickets, the issue is still there? Have you been with a host that tells you to move hosts when your website gets DDOS attacked? Have you ever been with a host that goes down daily for a short period of time? Well, I have but now I know the above issues won't happen again because I found Technabyte.
 Technabyte offers high quality Shared Hosting, Reseller Hosting, Virtual Private Servers and Dedicated Servers. They can't boast that they are cheap because they are not, but their prices are very reasonable with their Shared Hosting plans starting from $2.99. Tired of low-quality web hosts? Check out Technabyte. Technabyte offers cPanel control panel which is the most popular web hosting control panel and despite the recent increase in the cPanel prices, Technabyte has not increased the prices of their Web Hosting services as they want to continue to make their hosting plans affordable. Free backups and free SSL certificates are also provided in their shared and Reseller Hosting plans. You can also use the coupon code "firstfree" to get your first month totally free for any shared and reseller hosting plans. Free DDOS protection is included in their Shared, Reseller and VPS plans and they guarantee a 99.9% uptime with a Service Level Agreement in place so you will get your money back if they go down. 
High quality web hosts are harder to find every day because all the web hosting companies care about is money and they use cheap hardware and hire less support staff to save money and increase profits. A popular example is the Endurance International Group (EIG) and a popular web host that is owned by them is Blue Host but discussion about EIG is outside the scope of this article. However, this is a very good article about EIG and how they try to make profit by acquiring popular web hosts. Technabyte is one of the companies that we have seen that not only uses very high-quality hardware but also have a strong support team. They care more about customers than their profits. 
There are too many bad web hosts out there and only a handful of web hosts are good. Remember that most managed Web Hosts offer free migration services so don't be afraid to change hosts if your current Web Host is doing a bad job. Technabyte not only offer free migration services but they will also deal with the daily management and pro-active monitoring of your server for you so you can sleep at night without being worried about your website going down again.