Freezing Hawaiian weather
Aloha peeps!
I got sweat pants and socks on right now. Yeah, I know, poor poor the tropical people but it's true!!!
It's so rainy and cold and it's only 8:30pm. Here's proof...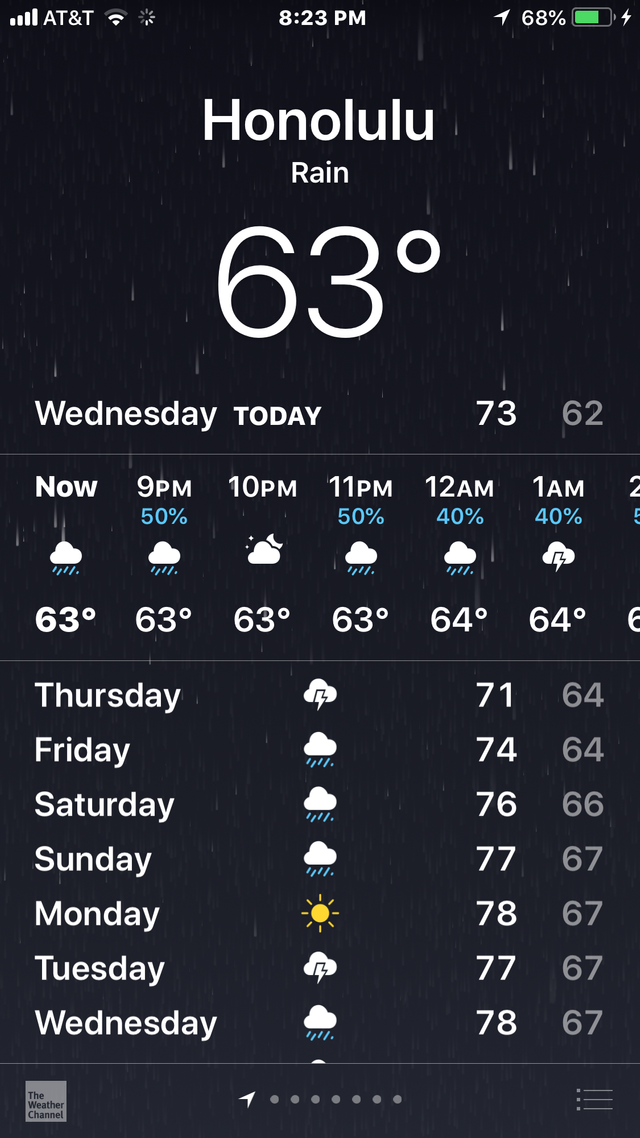 Going from 85 to rainy and windy 62 is not normal. Stay safe folks from all the colder States.
Aloha!