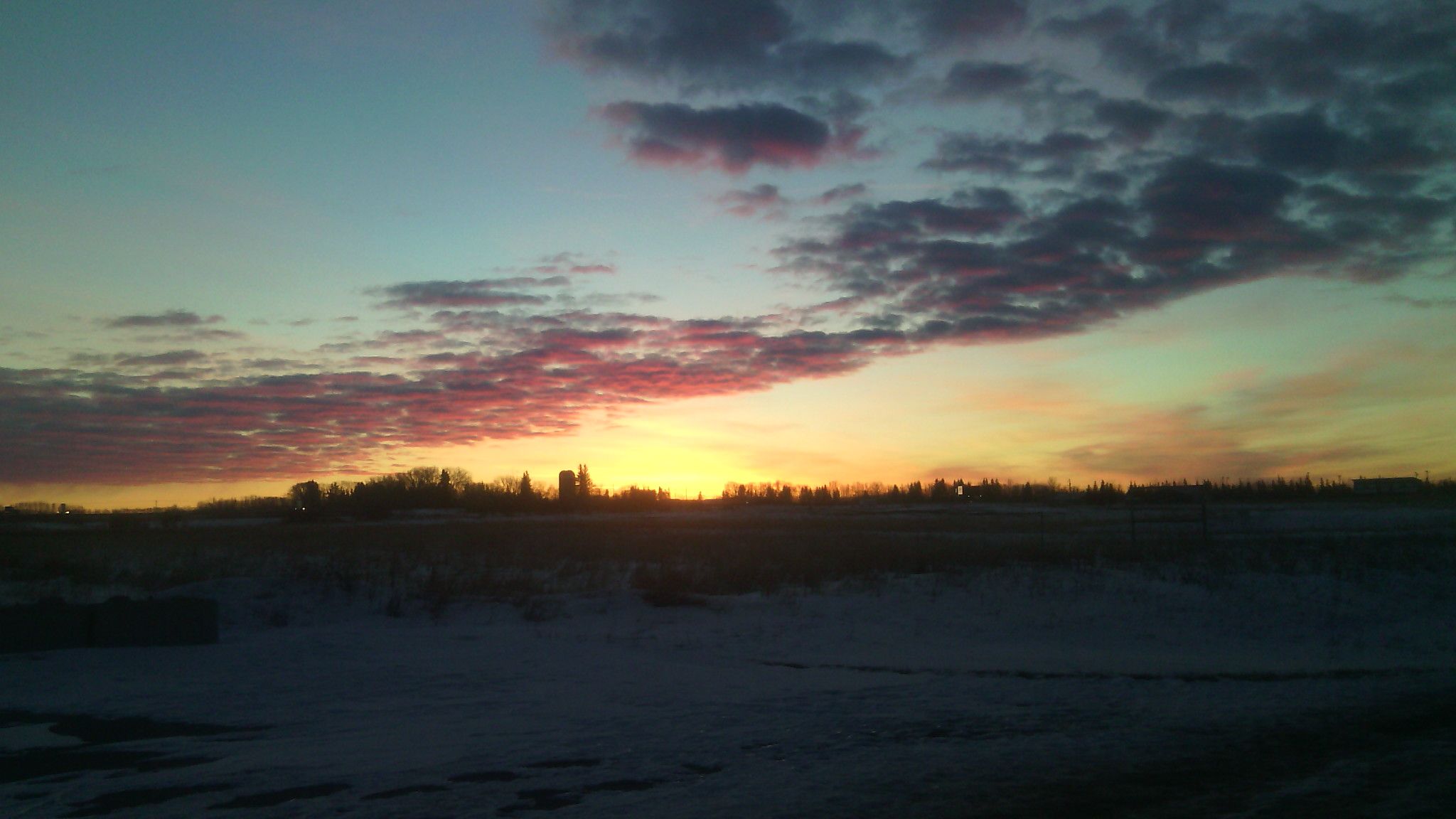 The Evening sunset often makes the sky look like an ocean of colorful waves!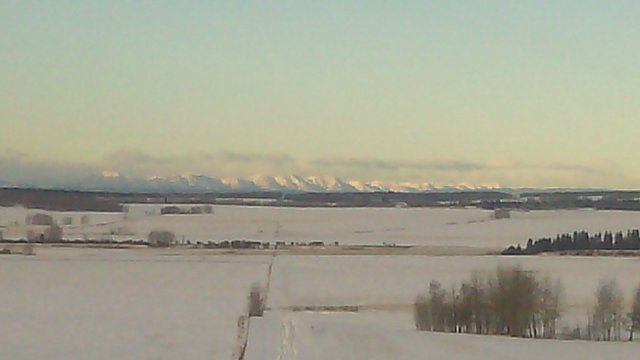 I think the -30 degrees Celsius makes my phone camera under-perform! This is what the Rockies look like when we have no Chinook! Hence it is very very cold!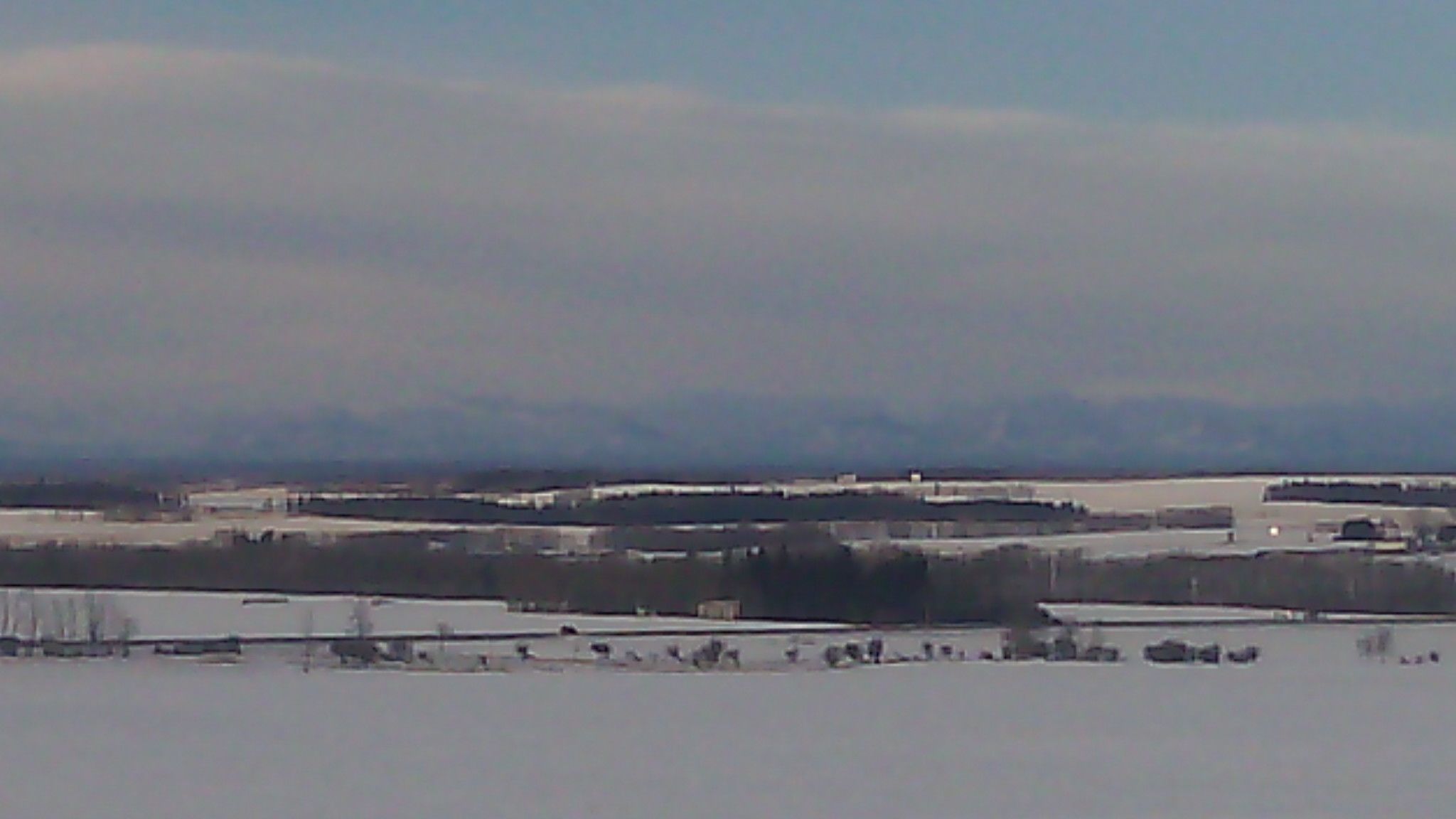 A big bellow of a snow cloud pressing down on the winter Canadian Rockies.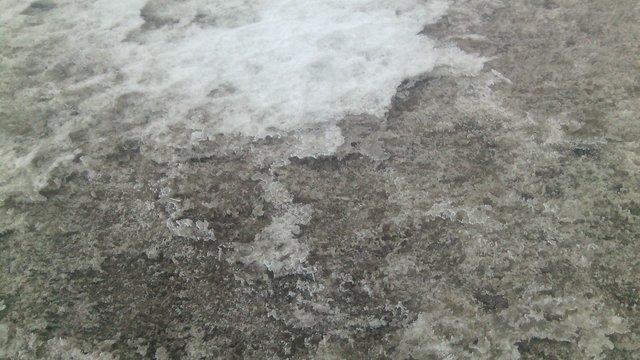 Looking down after looking up; frozen ice-ground with grit and dirt mixed in!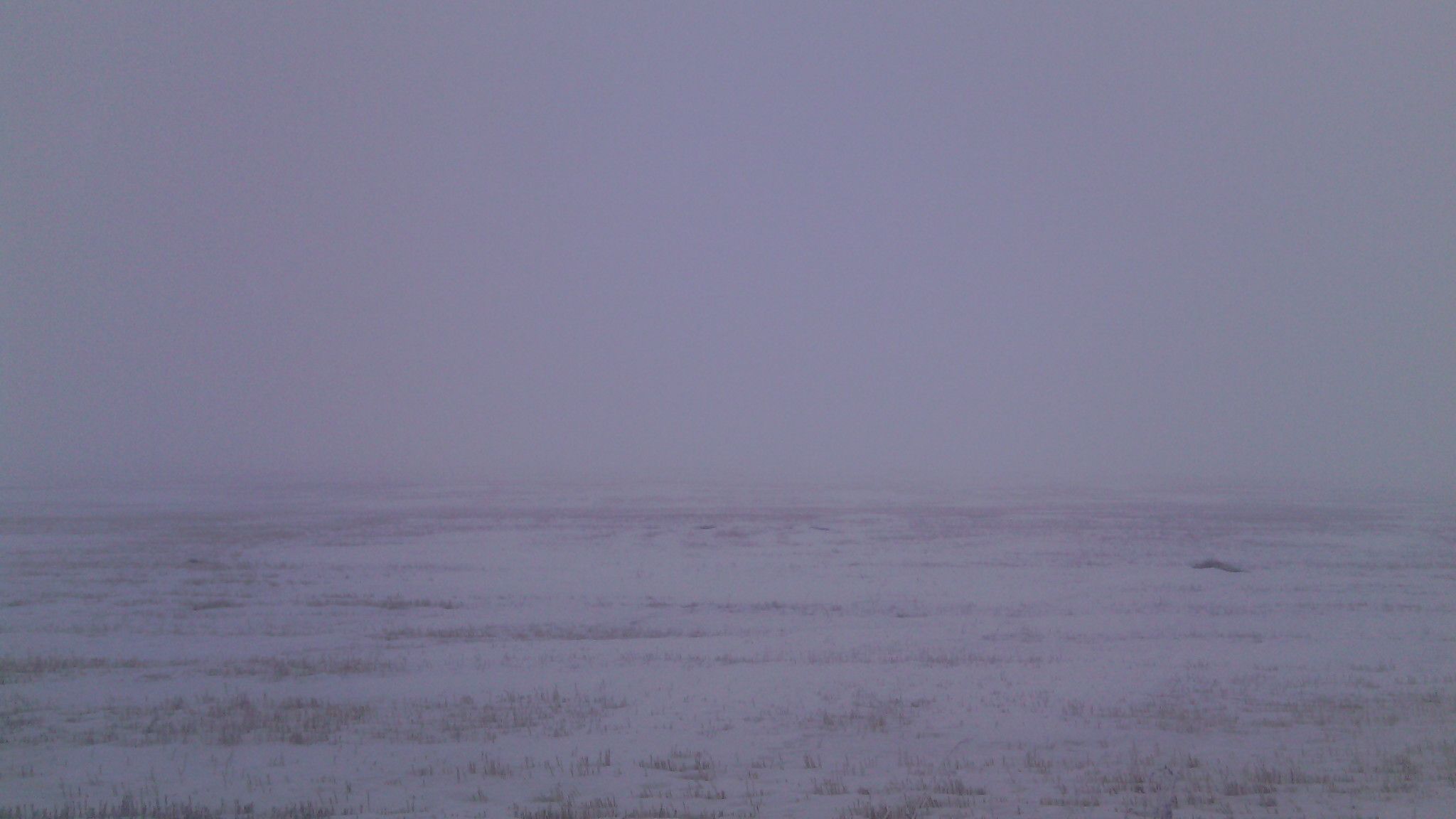 Another foggy, frozen day on the prairies!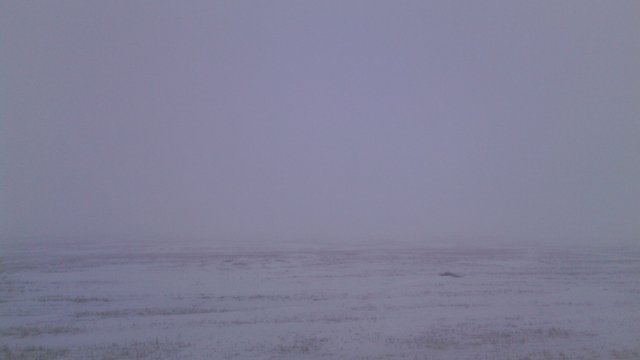 Ooh la la! Will a ghost come out of this fog?